2023 Artrageous Gala & Auction
---
The 2023 Artrageous Gala will be an extraordinary celebration - a Ruby Jubilee! - to mark The Umbrella's 40th Season. 
Saturday, April 1, 2023
6:30pm
​If you are unable to sponsor the Gala, but would still like to make a gift, please click here.
HIGHLIGHTS
The presentation of this year's Elizabeth Cochary Gross Stewardship of the Arts Award to recipient Kristin Canty 
Celebratory dinner personally designed by celebrity Chef Allen Campbell, a leader in sports nutrition and founder of AC Kitchen, an organic home meal delivery service focused on personalized nutrition as well as author of The TB12™ Nutrition Manual and The Game of Eating Smart
Performance by Emmy and Peabody award winning songwriter, music copyright advocate/activist, Kay Hanley, Dorchester native and singer of Boston-based rock band Letters To Cleo
Hosted by Emmy award-winning Arts and Entertainment critic, Joyce Kulhawik
And a special extended Artrageous Art Exhibition and Auction, opening March 24 and culminating the night of the Gala
---
THANK YOU TO OUR SPONSORS 
HERO SPONSORS
Liz and Phill Gross | Matthew and Stephanie Magee
CHAMPION SPONSORS
Adage Capital Management | Kim and Dennis Burns | Gail and Matt Burr | Kristin Canty | Gloria and Chuck Clough | Charlie and Francie Crowley | Kevin Foley and Leah Flanigan | Joan and John Freeman | Gregory Maguire and Andy Newman | Ellen and Bill McHale | Nancy Traversy and Martin Lueck
CREATOR SPONSORS
John and Johanna Boynton | Dinah Buechner-Vischer | Abbey and Tim Redmond | Kate and Mark Reid | Waterman Design | Kaitlyn and Nate Whittier
PARTNER SPONSORS
Bank of America Private Bank | Casey Carlson and Bill Stone | Cathy and Fritz Folts | Frank Hill and Cynthia First | Mike and Robin Malouf | Jo and JP Poole | Wade Rubinstein and Jill Block | Paul and Wilhelmina Van der Wansem | Jerry and Carole Wedge | West Concord Wine & Spirits | Deborah Yamin
FRIEND SPONSORS
Julia and Peter Anastos | Amy and Bill Barrett | Robert and Katherine Beede | Susannah and Bob Benner | Bernstein Global Wealth Management | Suzanne and Mike Broxson | Jack and Di Clymer | Andrea and Greg Costa | Ronald and Holly Darzen | Scott and Kristine Freeman | Sandy and Robert Freund | Kate and Rob Galusza | Sue Gladstone and Dave DeLong | Julie and Cary Hagan | Christopher Haight | Heidi Harbor | Craig and Bryn Hilts | LandVest, Inc. | Robert and Sarah Le Roy | Susanne and Karl Liebich | Jean and Alan Lightman | Jodi and Mark Loughlin | Mahoney's Garden Center | Ryan Malyar | Sheilah and Mike McCauley | Chris Mekal and Gilles Quintal | Jeffrey Newton | Jamie and Joel Patterson | Pitch Black Editions | PNC Bank | Tom and Donna Quirk | Janice Corkin Rudolf and John Rudolf | Debra Rutter | Sorrento's Brick Oven Pizzeria | Carolyn and Eric Stein | Jennifer and Steven Stone | Linda Booth Sweeney and John Sweeney | Brian and Maryrose Sykes | Sarah Ford Terrey and John Terrey | Charity and Tom Tremblay | Eric and Laurie Van Loon | Joe Wallace and Liz Chang | Sven and Claudia Weber
---
THANK YOU TO OUR GALA COMMITTEE
GALA HONORARY CHAIRS
Gregory Maguire and Andy Newman
GALA AUCTION CHAIR
Ellen McHale
GALA COMMITTEE
Suzanne Broxson | Gail Burr | Joan Freeman | Liz Gross | Julie Hagan | Mary Ellen Harney | Mary Hull | Abbey Redmond | Debra Rutter | Priscilla White Sturges | Kaitlyn Whittier | Deborah Yamin
---
EVENT HIGHLIGHTS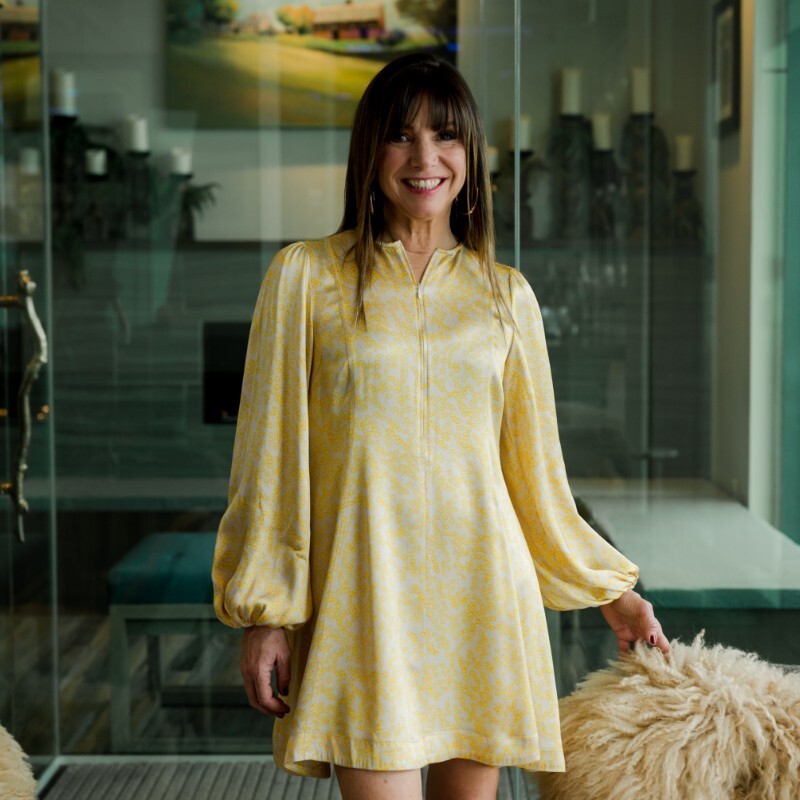 Each Umbrella Steward of the Arts recipient is a champion of the arts; someone whose leadership and advocacy has had a profound impact on our community. This year's honoree is Kristin Canty, owner of Concord restaurants Woods Hill Table and Adelita, and Woods Hill Pier 4 in Boston. Kristin's philanthropy and affinity for the arts, especially through the pandemic, has been extraordinary. From featuring regional artists' work in her restaurants, to hosting events for her community, and encouraging audiences to participate in the arts – she touches and supports every aspect of The Umbrella's work. An artist herself, Kristin is a nationally acclaimed filmmaker who has brought the conversation of sustainable foods to the public. From farm to film screen, Kristin is an ardent supporter of local farming and locally sourced and organic foods and makes an art of community dining every day. We are delighted to honor Kristin Canty and to celebrate her impact on our community.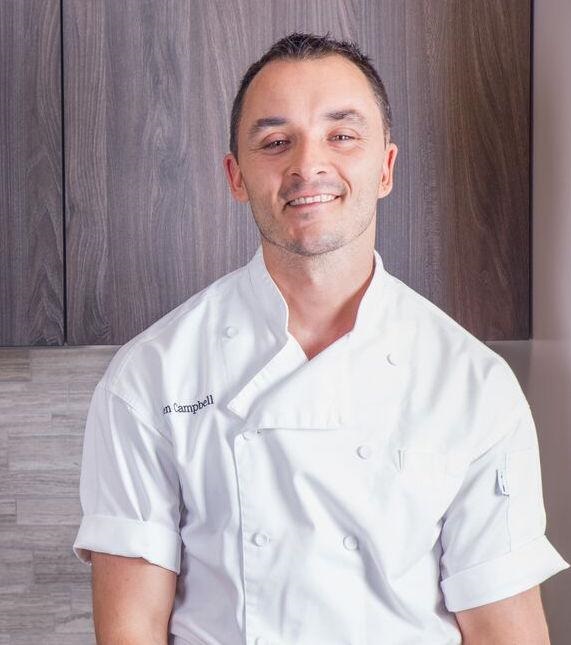 Allen Campbell is widely known as the "chef of peak performance" Through his culinary acumen, various publications, speaking engagements, consulting, and highly publicized work with athletes, actors and entertainers, most notably his former clients Tom Brady and Gisele Bündchen, he has revolutionized traditional culinary artistry by maximizing health benefits and sustainable practices.
Allen's culinary education began at the age 14 in the Boston suburbs. After 20+ years in the hospitality industry, he earned his stripes, crafted his own culinary style, and sought out a deeper meaning of the traditional "chef" position. Then, the lifestyle itself nearly ended his career. Instead of burning out, Allen woke up, made some radical changes, and began to morph into his calling, into the "chef of peak performance."
Today, Allen is all about one thing – cooking with health as THE priority, period! His efforts locally and nationally, are part of much larger social efforts to bridge the gap between healthcare and the food industry.
While sustainable, healthy foods are gaining more and more traction among consumers, the challenge is to keep this momentum going so that more Americans will benefit.
Allen's latest venture, AC Kitchen, is to continue the creation of delicious, healthful foods that do not sacrifice the integrity, flavor or traditions of our cultures and cuisines.
Allen's work can be found in The Game of Eating Smart, as well as the TB12 Method and TB12 Nutrition Manual. His home base is Boston.
---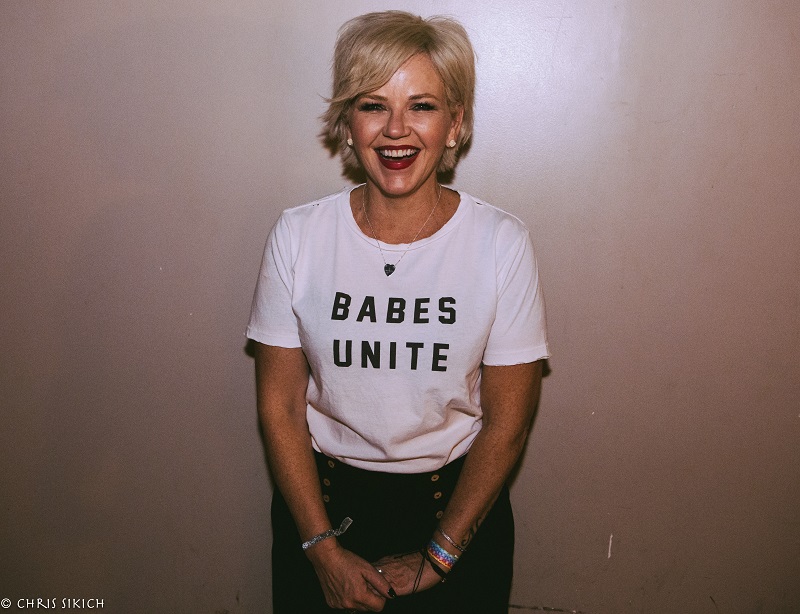 Kay Hanley began her career in music as the lead singer of Boston-based alternative rock band Letters to Cleo, releasing 3 acclaimed albums between 1990-2000, and spawning such hits as Awake and Here and Now.
In 2002, Hanley released her first full length solo album,
Cherry Marmalade
, produced by longtime Cleo producer, Mike Denneen at Q Division Studios in Boston. The record has recently been remastered for a double album 20th anniversary vinyl re-release. Subsequent solo releases were
The Babydoll EP
(2005) and
Weaponize
(2009).
After a 16-year hiatus, Letters To Cleo reunited in 2016 to release new music and embark on several sold-out US tours. They are currently writing their 4th full length studio album.
In the late 90's, Ms. Hanley began expanding her work as a singer and songwriter into the TV and film world, writing songs for WB's animated series 
Generation O
, providing the singing voice for Rachael Leigh Cook's character Josie in Universal Pictures' feature film 
Josie and the Pussycats
 and performing cover versions of Nick Lowe's Cruel to be Kind and Cheap Trick's I Want You To Want Me in Touchstone Pictures' hit film, 
10 Things I Hate About You
.
Today, Hanley is a Peabody Award winning songwriter for animated television, penning original songs for shows like Disney Junior's hit series 
Vampirina 
and 
Doc McStuffins
, Dreamworks' 
Harvey Street Kids
, WB/Cartoon Network's 
DC Super Hero Girls 
and Netflix series, 
Ada Twist
,
Scientist
 and 
We The People
. Her latest project is Disney Junior's 
Kindergarten The Musical
, where she serves as composer and executive producer.
Ms. Hanley is co-executive director of Songwriters Of North America (SONA), a non-profit advocacy organization that fights for the protection and value of songs and songwriters in the streaming music marketplace. As a result of her advocacy work, Hanley was chosen to represent songwriters on the Mechanical Licensing Collective, serving as vice-chair of the Unclaimed Royalties Oversight Committee.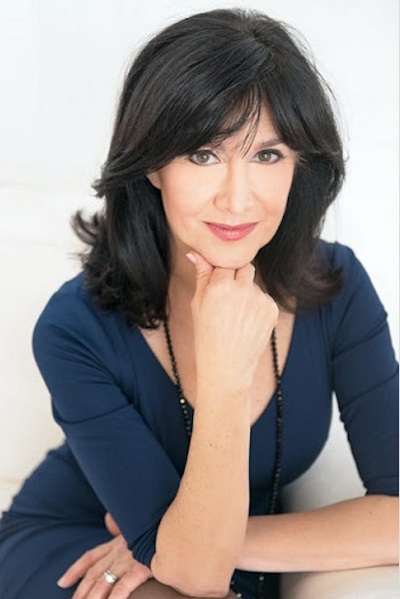 Joyce Kulhawik, best known as the Emmy Award-winning Arts & Entertainment Critic for CBS-Boston (WBZ-TV1981-2008) has covered local and national events from Boston and Broadway to Hollywood. As the first arts reporter/critic in the U.S. to appear every weeknight as part of a local TV news team, Kulhawik gave journalistic stature to arts reporting and greatly enhanced her station's commitment to community service. She is currently President of The Boston Theater Critics Association and a member of the Boston Society of Film Critics. Since 2013, Kulhawik has hosted the Simmons Leadership Conference, the longest-running conference for professional women in the world. She has co-hosted nationally-syndicated movie-review programs with Roger Ebert, and Leonard Maltin. Find her reviews online at JoycesChoices.com.
A 3x cancer survivor, Kulhawik testified before Congress on the 20tth anniversary of The National Cancer Act, chaired Massachusetts spring fundraising campaign for 25 years, and helped launch the American Cancer Society's first HOPE LODGE in Boston which provides free lodging for cancer patients. The ACS honored Kulhawik with its National Bronze Medal for her work.
In 2010 Kulhawik received the New England Emmys Governor's Award for her distinguished career, which includes additional Emmys for the WBZ series/campaign "You Gotta Have Arts!" and team coverage of the World Trade Center attacks, where she was among the first reporters on the scene.  In 2007 she was one the inaugural inductees into the Massachusetts Broadcasters Hall of Fame. Joyce has performed as a narrator with many orchestras over the years including the Boston Pops, Boston Musica Viva, The New England Philharmonic, and The Concord Orchestra. The recipient of countless awards for her career and advocacy, Kulhawik has an endowed scholarship in her name at the Berklee College of Music and holds an Honorary Doctorate in Communications from her alma mater Simmons University.