The Umbrella Concert Series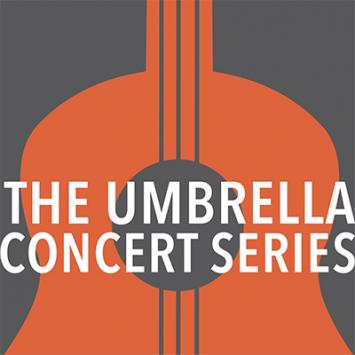 For eight years, The Umbrella Concert Series has raised funds and awareness as The Umbrella expanded into the regional arts center it is today. Sold-out, intimate shows have featured artists like Lyle Lovett, Natalie Merchant, Indigo Girls, Lake Street Dive, John Mayer and many more artists, with proceeds going to benefit programs at The Umbrella, and providing access and learning opportunities to students from Berklee and other regional music students. In addition, The Umbrella has been pleased to expand concert offerings through both rentals of our theaters and collaborations with regional partners.
UPCOMING CONCERTS
Stay tuned for 2024 concert announcements!
PREVIOUS CONCERTS
Brandi Carlile in Concert with Salt Lick Sessions
Friday October 20, 2023
A special presentation of The Umbrella's Concert Series, in partnership with Salt Lick Incubator, hosted and headlined by the GRAMMY® Award-winner Brandi Carlile, featuring breakout artists from Salt Lick Incubator, Tiny Habits, Alisa Amador and Julia Pratt
John Mayer
Friday, June 16, 2023
Known for an effortless blend of mind-blowing guitar playing, soulful voice and impeccable songwriting abilities, there's nobody quite like celebrated songwriter, iconic guitar player, and seven-time GRAMMY® Award-winner John Mayer. He has sold over 20 million albums, gathered billions of streams, and lit up the charts with numerous massive hits such as "New Light," "Gravity," "Love on the Weekend," "Heartbreak Warfare," "Daughters," "Waiting on the World to Change," "Last Train Home," and "Your Body Is a Wonderland."
An Evening with Laura Benanti
Friday, March 10 & Saturday, March 11, 2023
The "glamorously witty" (Associated Press) Tony® Award-winner and five-time Tony® Award nominee joined The Umbrella in an intimate concert performance.
Generously sponsored in part by The Concord Cheese Shop and Gary Vilchick and Elaine Labrecque, with support from Concord's Colonial Inn
A Holiday Pops Concert
Live at The Umbrella Friday, December 16 & Sunday, December 18, 2022
The Umbrella Stage Company hosted our first holiday pops concert in partnership with the innovative musical sensation, Firebird Pops Orchestra!
Ben Folds
October 14, 2022
The Umbrella was proud to host "one of the major music influencers of our generation" for a sold-out concert to benefit The Umbrella, and another eye-opening, intimate masterclass for music students from across the region.
The Summer Concert Series at Nashoba Brooks School
In partnership with The Umbrella, Nashoba Brooks School presented a free, family-friendly Summer Concert Series Thursday evenings at its Discovery Barn in Concord featuring the talents of Mark Erelli, Kaiti Jones, Renée Tatum and NorthStar Duo, Fabiola Mendez Trio, Ball in the House and Ward Hayden & The Outliers.
An Evening of Music and Stories with Jesse Paris Smith
July 8, 2022
As part of 81st Annual Gathering of The Thoreau Society, The Umbrella co-presented an evening of music, stories, and readings connected with Thoreau and Concord by musician New York-based and activist Jesse Paris Smith, with singer-songwriter Alana Amram.
Lake Street Dive
June 10, 2022
The Umbrella hosted two exciting programs with Boston-bred chart-toppers, including an intimate masterclass for regional music students followed by a sold-out concert to benefit The Umbrella programs!
Holidays Under The Umbrella
December 17-19, 2021
The Umbrella's beloved holiday concert returned to the mainstage after last season's virtual presentation. Familiar faces and Umbrella Stage favorites will return to sing seasonal songs and share their own holiday memories.
Beyond the Notes Minis @ The Umbrella
December 10, 2021
Concord native and virtuosic violinist Sarah Whitney, presented her highly acclaimed concert series, Beyond the Notes Minis for an eclectic evening of solo violin repertoire that uniquely explores both the traditions and versatility of the violin.
The Indigo Girls
October 15, 2021
After a year's delay due to COVID-19, The Umbrella was a thrilled to welcome audiences back to Theater144 for a completely sold-out evening starring the inimitable Indigo Girls!
Here Comes the Sun: A Virtual Concert
May 8 & 14, 2021
Filmed in person from the stages of The Umbrella following careful COVID safety protocols as part of spring Artfest, this was The Umbrella Stage Company's first full musical production to be streamed online. Featuring Jess Andra, Vanessa Calantropo, Dwayne P. Mitchell, Kara Chu Nelson, and Anthony Pires, Jr., with original poetry by SarahMae and Xinef Afriam. Music Directed by David Wright.
Voices on the Air
April 24, 2021
As part of spring Artfest, audiences celebrating this year's Earth Day on the front lawn outside The Umbrella were treated to mesmerizing operatic performances of singers Sandra Piques Eddy, Lori L'Italien, Lisa Tierney, Mara Bonde and Fred VanNess, accompanied by Brendan Kenney.