Open Studios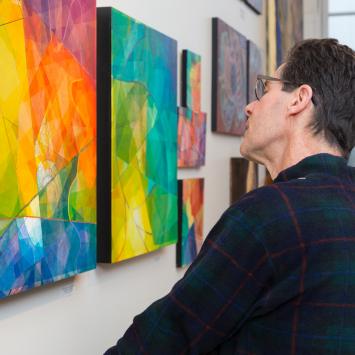 Our Annual Open Studios event scheduled for April 4-5 2020 has been postponed. Stay tuned for a new date TBD.
Location: 40 Stow Street, Concord, MA 01742
The Umbrella Arts Center is home to more than 60 working artists skilled in a variety of fine and applied arts including ceramics, glass, fiber arts, jewelry making, illustration, mixed-media, painting, photography, printmaking, illustration, sculpture, woodworking, writing and more. Since the organization's founding Studio Artists have been at the heart of making this facility a community asset and wellspring of creative activity. Open Studios is an incredible opportunity to meet our artists, learn about their process, and share in celebrating their work.