2021/2022 Annual Report: Performing Arts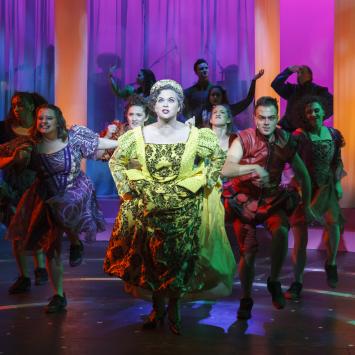 THE UMBRELLA STAGE COMPANY
The Umbrella's professional stage company made a return to our Main Stage, welcoming in-person audiences back for the first time since March, 2020. Starting small, and building our way back, we proudly presented 2 regional premieres, offered working opportunities to over 100 artists, and closed the season with a highly anticipated collaboration between the performing arts program and the gallery program with The Colored Museum. We also continued presenting virtual and hybrid events, reaching broader audiences across the region. 
Performing Arts is proud to help lead the organization's DEIA effort, expanding access to our programs, and building new relationships with diverse artists and audiences.
A LOOK BACK AT THE 2021/2022 SEASON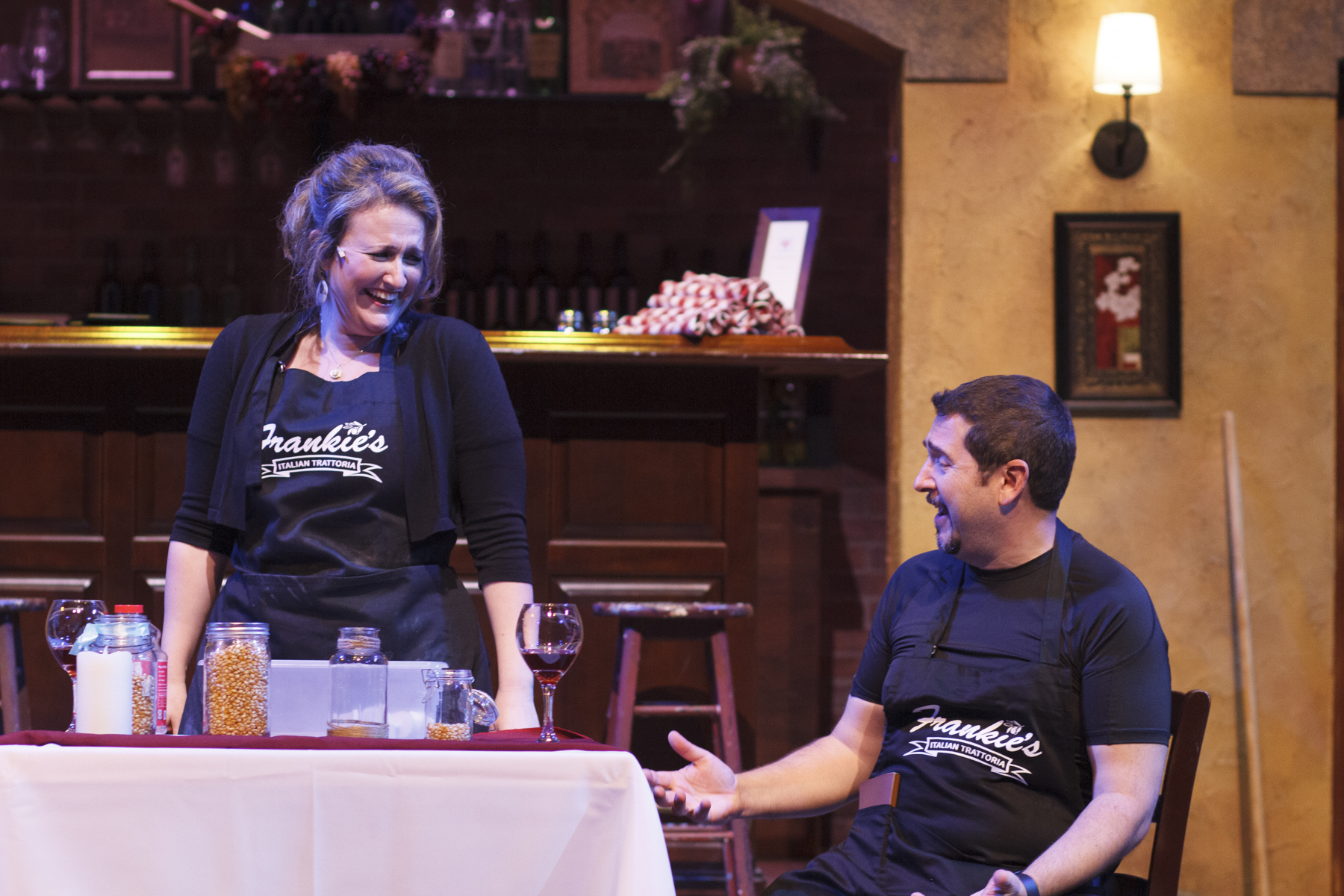 THE LAST WIDE OPEN
A love song in three movements, The Last Wide Open imagined how the universe conspires to bring us together. Playwright Audrey Cefaly worked directly with director Nancy Curran Willis and our creative team on the production. Tom Boudrot of Theater Mirror called it "a great start to the return of live entertainment in historic Concord."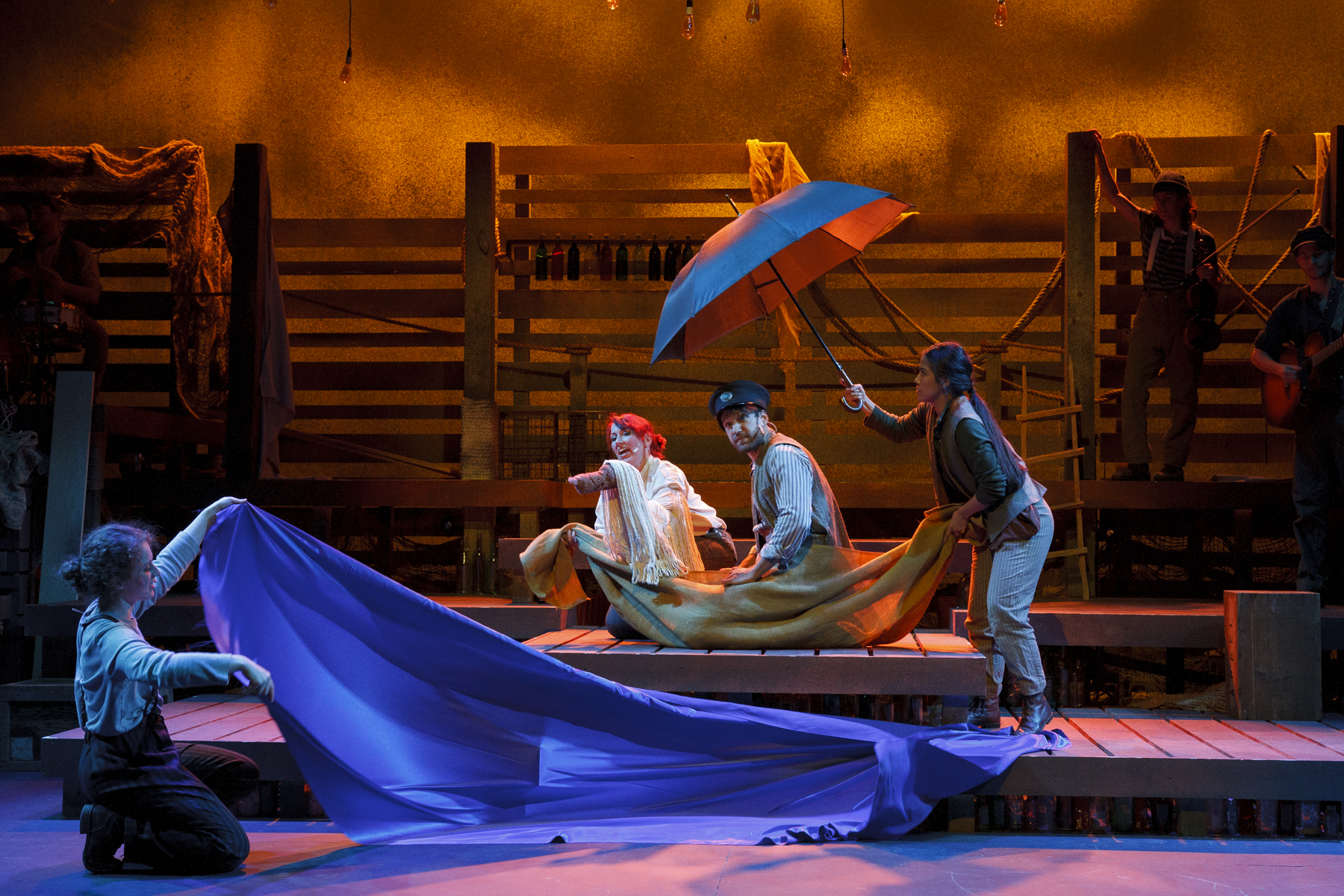 This high-energy, family-friendly epic directed by Julia Deter combined live, narrative folk music, puppetry, and theatrical effects for a unique, fantastical theater experience!
"Magical from start to finish! The ensemble cast does a beautiful job creating a town, a boat, a bar, and a number of seafaring adventures on the simple stage set, using props, shadow puppets and lighting. Their energy and talent was a joy to watch and made me so happy to be back in a theater again." - MacaroniKid Acton/Concord/Bedford/Lexington
Audiences Thrill to "The Old Man and The Old Moon" from The Umbrella on Vimeo.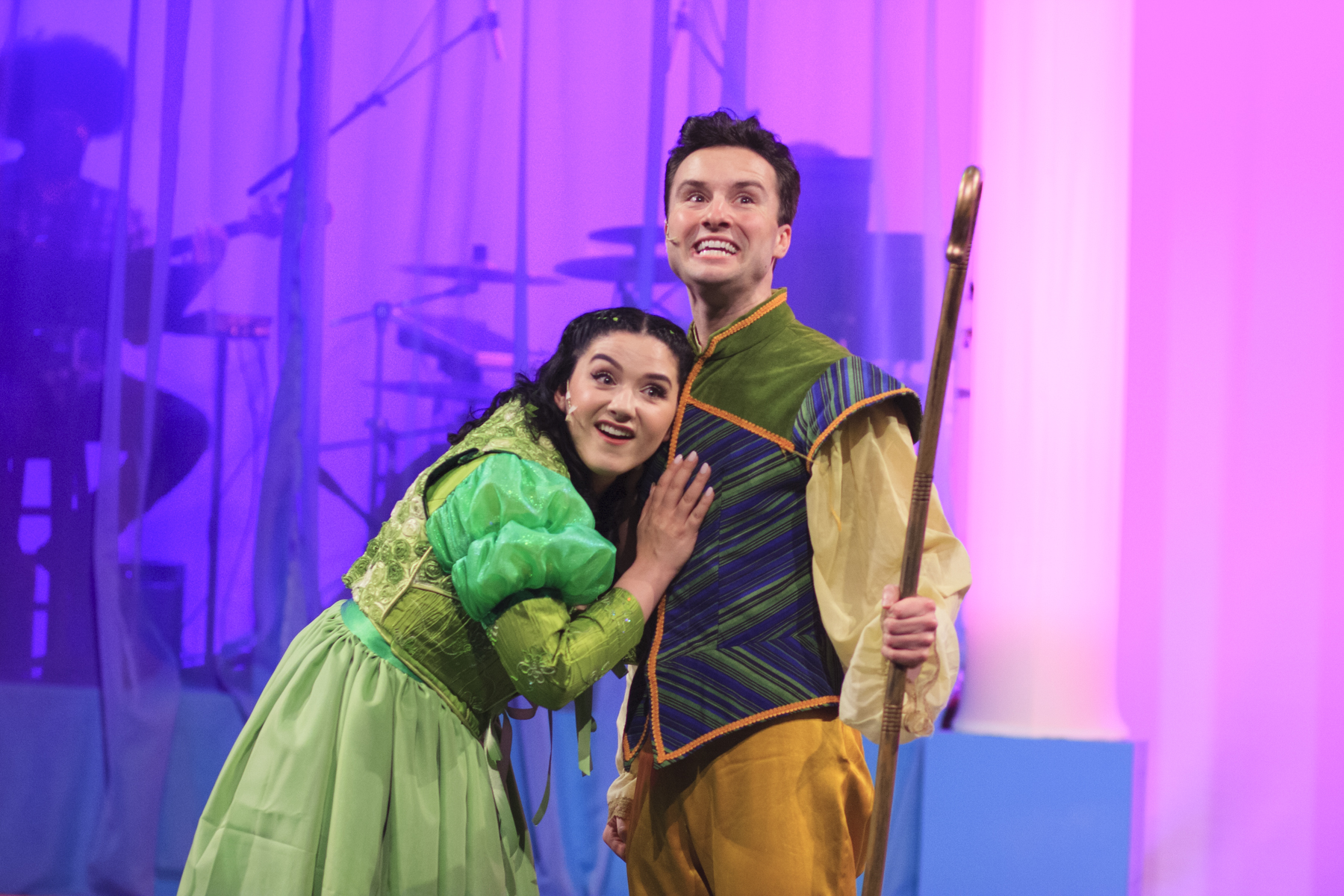 A bold new musical comedy from the visionaries that rocked Broadway with Hedwig and the Angry Inch, Avenue Q and Spring Awakening, this laugh-out-loud love story is set to the music of the iconic 1980's all-female rock band The Go-Go's, including the hit songs, "We Got the Beat," "Our Lips Are Sealed," "Vacation," Belinda Carlisle's "Heaven is a Place on Earth" and "Mad About You." A hilarious, exuberant celebration of love in all of its infinite varieties.
"My heartfelt THANK YOU to the AMAZING cast, band, crew, and Umbrella Arts Center for a phenomenal performance....As a lifelong Go-Go's fan, I saw the Broadway show in NYC at the Hudson Theater and loved it. This production was beyond the Broadway show in every way. The voices, the acting, the venue, the humor the characters conveyed. It is impossible to see that performance and not leave in a better mood. THANK YOU for this stellar performance."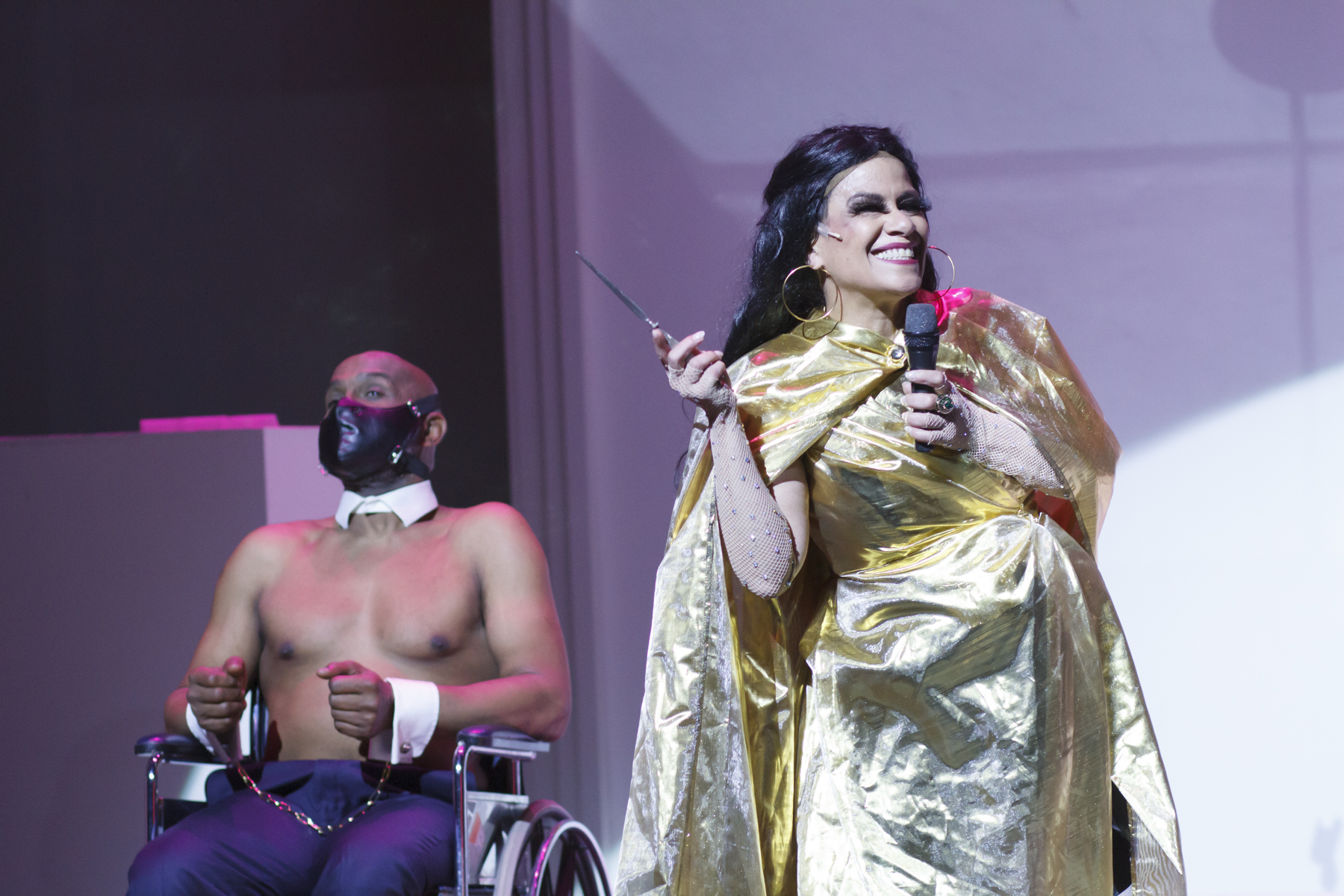 Thought-provoking, provocative and extremely entertaining, this production directed by Pascale Florestal explored what it means to be Black in contemporary America. Covered in prominent features by The Boston Globe, Lowell Sun, Discover Concord and others, it created an especially rich arts experience through a multidisciplinary collaboration with the Visual Arts Gallery exhibition, The Colored Museum: Past, Present, and Future, curated by Cedric Vise1 Douglas, and community engagement collaborations with Concord's African-American History Walking Tours and The Robbins House Museum. 
"The Colored Museum and exhibit The Colored Museum: Past, Present, and Future [are] Ironic, heart wrenching, sublime, funny, provocative, and a Call to Action, a whole basket of humanity on a hot summer night."
This lively season was created for the first time in collaboration with a selection committee of The Umbrella Stage family, including Board, Staff, Directors, Designers, and Performers: 

Michelle Aguillon, Director
Casey Carlson, Board Member
SeifAllah Sallotto-Cristobal, Lighting Designer
Shani Farrell, Performer
Stewart Ikeda, Director of Marketing and Communications
Kara Chu Nelson, Performer
Barbara Pierre, Performer
Jerry Wedge, Executive Director
Nancy Curran Willis, Director
Eileen Nugent Williston, Deputy Director
Deb Yamin, Board Chair
Photos by Gillian Mariner Gordon