#DiscoverYourArts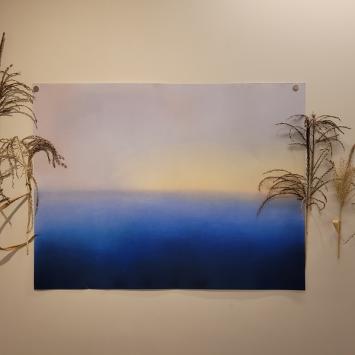 Currently On View
---
Main Gallery
Coming Soon
Zero Toys and Death of Print
Photography by Jordan Kessler
September 29 - November 12
With humor and poignancy, this Main Gallery exhibition of photographs by Jordan Kessler explores materiality, digitality and the tactile experience of vanishing media.
Outside of the Box Gallery
Margaret Savage: A Celebration of Color
August 25 - September 30
An exhibition of work by Umbrella Studio Artist Margaret Savage, who has worked in these spaces from the former Emerson Umbrella's humble beginnings in the 1980s 
Regional Public Art Installations
Art Ramble 2023: Geo-Metric
September 1 - November 18
Annual temporary outdoor public art installation in historic Hapgood Wright Town Forest, in collaboration with the Concord Natural Resources Division
New: Welcome to Brewster's Wood
Ongoing
Newest added installation associated with the Go Out Doors - Neighbors public art project, by William Turville, now on permanent display in Brewster's Woods Wildlife Sanctuary off of Balls Hill Road, along the Bluebird Field Loop. Find map here. 
Gallery 3 (Third Floor, 40 Stow Street)
Works-in-Progress by Umbrella Studio Artists