Ticketing, Box Office and Policies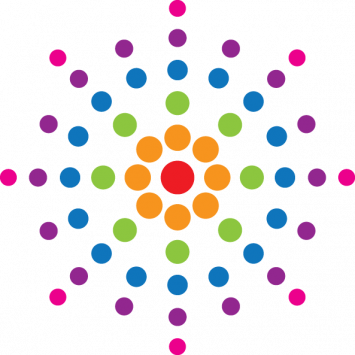 Box Office and Ticketing
40 Stow Street, Concord, MA 01742
978-371-0820, Press 1 for Ticketing
Phone and Main Customer Service Hours: 12pm - 5pm Monday through Friday
Box Office Hours: Open 45 minutes prior to performances (Eastern Time)
Ticketing, Exchange and Refund Policies
Single tickets may be held at the Box Office Will-Call or may be printed in advance at home. Subscription Tickets must be picked up at the Box Office.
Regular Adult, Senior, and Student Single Tickets, Flexible Subscription Packages, or Premium or Preview Full Season Subscriptions may be purchased at the box office, by phone, or on The Umbrella's secure website at http://secure.theumbrellaarts.org. (Please Note: While most Main Stage seating is available for purchase online, to purchase a season subscription package with ADA and ADA Companion seating requirements, please contact the box office.)
Additional transaction fees will apply to all single ticket purchases greater than $10. (Please note that fees are waived for Subscribers and Subscription Packages.)
The Umbrella also offers customizable Gift Certificates redeemable toward any production or class
Discounted admission for Groups and Card to Culture audiences (Massachusetts EBT, WIC, and ConnectorCare benefits) are available by contacting box office.
If you need assistance placing an order, contact The Umbrella Stage Company at 978-371-0820 and Press "1" for ticketing or boxoffice@theumbrellaarts.org 
For ticketing refund and exchange policies, see our Terms & Conditions 
COVID Safety Information
The Umbrella will meet or exceed union guidelines for a "fully vaccinated workplace"; provide sanitizers, spare masks, and increased frequency of cleaning high-trafficked spaces.
See the latest updates to The Umbrella covid policies at TheUmbrellaArts.org/COVID
Accessibility & Accommodations
The Umbrella Main Stage Theater and Black Box Theater are wheelchair-accessible; ground-level accessible entrances and ramps at the front of the building, and handicap reserve parking behind the building, in the adjacent public parking lot, and the half-public parking lot across Stow Street. See the map of ADA parking and entrances around The Umbrella here.
ADA wheelchair seating and ADA companion seating, elevator access to house and backstage areas, as well as assistive listening devices and large print program materials are available by contacting The Umbrella Stage Company at 978-371-0820 x 204. (Please Note: While most Main Stage seating is available for purchase online, to purchase a season subscription package with ADA and ADA Companion seating requirements, please contact the box office.)
The Umbrella Arts Center is proud to be a Mass Cultural Council UP (Universal Participation) Designated Organization. The Umbrella Stage Company is committed to removing barriers and expanding accessibility to arts programming through pursuing active Diversity, Equity, Inclusion and Accessibility policies, outlined and periodically updated at TheUmbrellaArts.org/DEIA 
The Umbrella Arts Center is proud to participate in the Card to Culture program, a collaboration between Mass Cultural Council and the Department of Transitional Assistance, the Women, Infants & Children (WIC) Nutrition Program, and the Massachusetts Health Connector, by broadening accessibility to cultural programming. Recipients of Massachusetts EBT, WIC, and ConnectorCare benefits automatically qualify for discounted tickets to productions by The Umbrella Stage Company, subject to availability, by contacting the Box Office.
Parking
Free parking is usually readily available in a municipal parking lot adjacent to the building, as well as on most surrounding streets. Note that there are also a few public spaces available in half of the lot directly across Stow Street (not normally shown on Google maps); however, cars parked in the half of this lot marked private will be towed. For additional parking options, see the Town of Concord Parking Information Page.  PLEASE BE COURTEOUS: As this is a residential area, please be respectful of neighbors when idling or street parking, and take care not to block driveways.