Ticketing, Box Office and Policies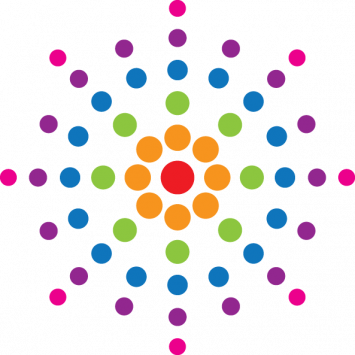 Box Office and Ticketing
40 Stow Street, Concord, MA 01742
978-371-0820 x 209 
Phone and Main Customer Service Hours: 10am - 5pm Monday through Friday
Box Office Hours: Open 1 hour prior to performances (Eastern Time)
Ticketing, Exchange and Refund Policies
The Umbrella will operate at limited capacity with distanced seating. The Umbrella reserves the right to reseat patrons as needed in accordance with our COVID protocols. All tickets will be held at the box office to ensure the safest, most accurate experience for all patrons.
Regular Adult, Senior, and Student Single Tickets, Flexible Subscription Packages, or Premium Full Season Subscriptions may be purchased at the box office, by phone, or on The Umbrella's secure website at http://secure.theumbrellaarts.org
The Umbrella also offers customizable Gift Certificates redeemable toward any production or class
Discounted admission for Groups and Card to Culture audiences (Massachusetts EBT, WIC, and ConnectorCare benefits) are available by contacting box office.
If you need assistance placing an order, contact The Umbrella Stage Company at 978-371-0820 x 209 or cregan@theumbrellaarts.org 
For ticketing refund and exchange policies, see our Terms & Conditions 
To view social distanced seating map of our Main Stage Theater144, click here. 
COVID Safety Information
Effective until further notice, The Umbrella is adopting health and safety policies to safeguard our communities against the coronavirus and delta variant, including the following REQUIREMENTS for theater attendance: Attendees of all ages must provide proof of full vaccination OR proof of a negative PCR COVID-19 test result taken within 72 hours OR negative rapid test with in 24 hours required for attendance; a photograph of self-administered at-home test showing proof of date and time, or an official school email showing proof of current negative pool-testing may be provided. Properly fitted CDC-approved face mask in public spaces regardless of vaccination status.
The Umbrella will operate at limited capacity with distanced seating; meet or exceed union guidelines for a "fully vaccinated workplace"; provide sanitizers, spare masks, and increased frequency of cleaning high-trafficked spaces.
See the latest updates to The Umbrella covid policies at TheUmbrellaArts.org/COVID
Accessibility & Accommodations
The Umbrella Main Stage Theater and Black Box Theater are wheelchair-accessible; ground-level accessible entrances and ramps at the front of the building, and handicap reserve parking behind the building, in the adjacent public parking lot, and the half-public parking lot across Stow Street. See the map of ADA parking and entrances around The Umbrella here.
ADA wheelchair seating and ADA companion seating, elevator access to house and backstage areas, as well as assistive listening devices and large print program materials are available by contacting The Umbrella Stage Company at 978-371-0820 x 209 or cregan@theumbrellaarts.org
The Umbrella Arts Center is proud to be a Mass Cultural Council UP (Universal Participation) Designated Organization. The Umbrella Stage Company is committed to removing barriers and expanding accessibility to arts programming through pursuing active Diversity, Equity, Inclusion and Accessibility policies, outlined and periodically updated at TheUmbrellaArts.org/DEIA