Theater
Our 2019-2020 Theater Season
Made possible by the generosity of Kate and Mark Reid
The Umbrella Stage Company -- Greater Boston's newest professional theater -- looks forward to sharing an expanded, six-show season of bold, daring and innovative theater with you! From high-kicking spectacle to punk rock musical to socially urgent drama, this season is the first to be staged in our brand-new, state-of-the-art, multitheater performing arts wing at 40 Stow Street in Concord. Expanded season subscription and flexible ticket package options are available.
March 13–29, 2020 - CANCELED. For more information see: https://theumbrellaarts.org/covid
By Martin Sherman
Directed by Peyton Pugmire
Profound and provocative, BENT is the story of courage and survival in the face of extreme hate and circumstance. Set in 1930's Berlin where homosexuality is viewed as worse than being Jewish, Max and Rudy attempt to flee before being caught by Nazi soldiers. Strikingly relevant, global, and moving, BENT will keep audiences thinking and talking about the experience of it long after the lights come down. TheaterMania's Christopher Ehlers: "as close to required viewing as it gets this spring."
April 24 – May 16, 2020 - CANCELED. For more information see: https://theumbrellaarts.org/covid
Book by Doug Wright
Music by Scott Frankel
Lyrics by Michael Korie
Directed by Julia Deter
Hailed as "thoroughly compelling and masterfully entertaining" WAR PAINT is the true-to-life story of Elizabeth Arden and Helena Rubenstein, masters of self-invention and titans of the cosmetics industry who became the country's first major female entrepreneurs in a time when only men were thought to be capable of building international empires. This fascinating, female-forward bio-musical spans their 50 year rivalry, is a master-class for two stars and will feature Boston's own leading ladies, Leigh Barrett and Shana Dirik in one of the first productions in the country since the musical closed on Broadway in November, 2017.
Previous Production This Season 
September 27 – October 20, 2019
Music by Harry Warren
Lyrics by Al Dubin
Book by Michael Stewart and Mark Bramble
Directed by Brian Boruta
The grand opening production in our new space is a moment to celebrate, and 42nd STREET is nothing short of the greatest celebration of musical theatre and the people who make it happen. Aspiring chorus girl Peggy Sawyer comes to the big city from Allentown PA, and soon lands her first big job in the ensemble of a glitzy new Broadway show. But just before opening night, the leading lady breaks her ankle. Will Peggy be able to step in and become a star? Splashy and grand, this tap-dance fueled musical is a visual feast, and is the ultimate showcase for the capabilities of our new main stage.
November 1 – 23, 2019
Directed by Michelle Aguillon
Winner of both the Pulitzer and the Tony Award, August Wilson's FENCES is a true American masterpiece. Deeply affecting and a profound theatrical experience, FENCES focuses on Troy Maxon, a former star of the Negro baseball leagues who now works as a garbage man. Excluded as a black man from the major leagues, his bitterness takes its toll on his relationships with his wife and his son, who now wants his own chance to play ball. With one of the greatest roles ever written for the stage, and the unmistakable voice of "one of the greatest dramatists the country has ever produced" (Washington Post), FENCES is a perfect way to introduce audiences to our new Black Box.

December 6 – 22, 2019
Book by Claudia Shear and Tim Federle
Music by Chris Miller
Lyrics by Nathan Tysen
Based on the novel by Natalie Babbitt
Directed by Nancy Curran Willis 
Based on the book by the same name which also inspired a 2002 Disney movie, this magical, musical adventure is fun for the whole family and a dazzling spectacle for our award-winning design teams. Eleven year old Winnie Foster yearns for a life of adventure beyond her white picket fence when she stumbles upon the Tuck family and their secret to everlasting youth and faces the extraordinary choice of returning to her ordinary life or continue with the Tucks on their infinite journey. Recently on Broadway, we are the first professional company to bring this show to our local audiences.
January 9 - 12, 2020
Special Limited Return Engagement!
Text by John Cameron Mitchell
Music and Lyrics by Stephen Trask
Directed by Julia Deter
This groundbreaking Obie-winning Off-Broadway smash also won multiple awards for its hit film adaptation. It tells the story of "internationally ignored song stylist" Hedwig Schmidt, a fourth-wall smashing East German rock 'n' roll goddess who also happens to be the victim of a botched sex-change operation. This outrageous and unexpectedly hilarious story is dazzlingly performed by in the form of a rock gig/stand-up comedy routine backed by the hard-rocking band "The Angry Inch." It's a rocking ride, funny, touching, and ultimately inspiring to anyone who has felt life gave them an inch when they deserved a mile. This is a special one-weekend-only return engagement of last season's sold-out breakout production.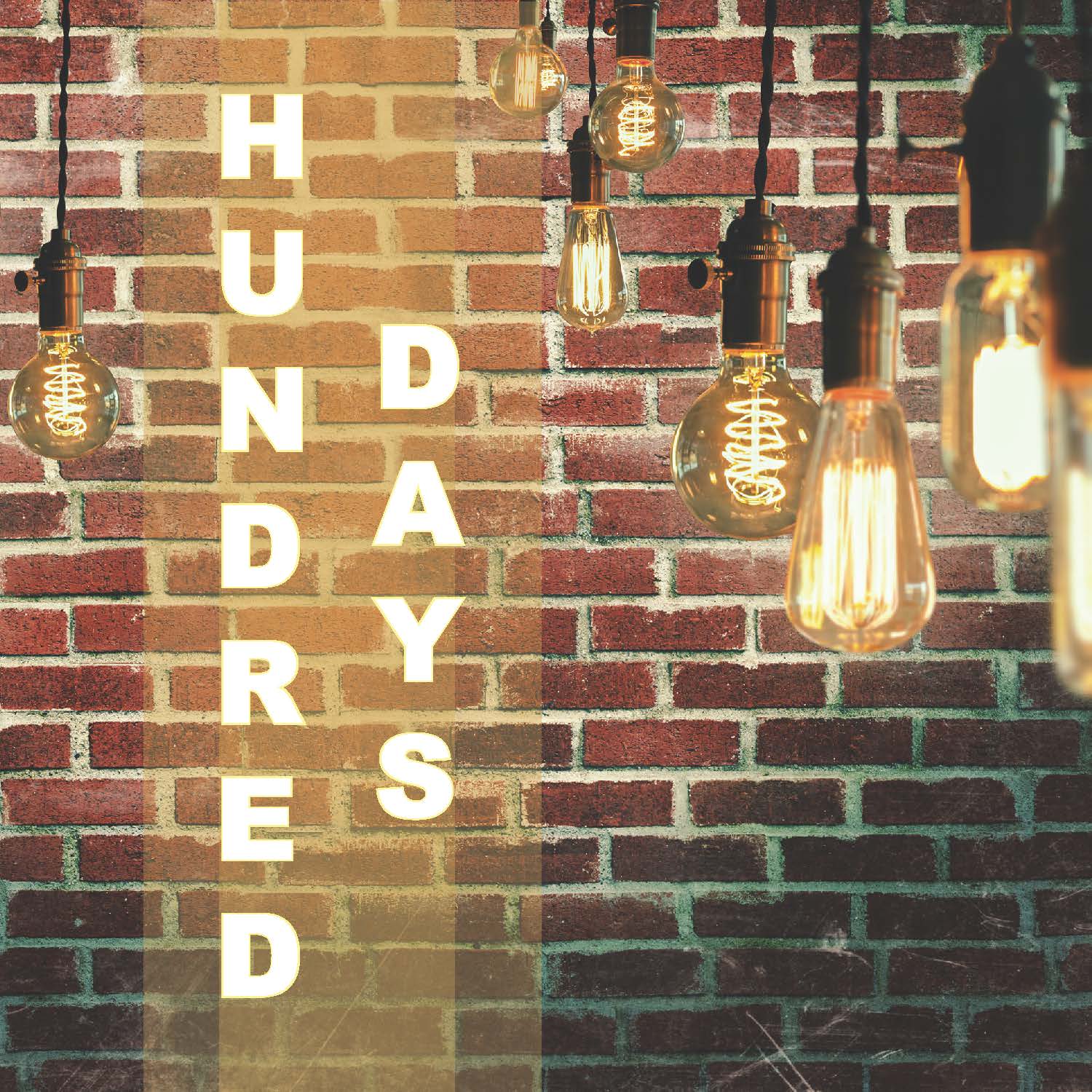 January 24 – February 16, 2020
New England Regional Premiere!
Book by The Bengsons and Sarah Gancher
Music and Lyrics by The Bengsons
HUNDRED DAYS is an uncensored, exhilarating and heartrending true story about embracing uncertainty, taking a leap and loving as if you only had 100 days to live. A luminous musical memoir scored to anthemic folk music, HUNDRED DAYS shines a light in the darkness and is "ablaze with the ephemeral nature of life and love." Staged in our Black Box, this intimate and engaging concert-musical is the perfect vehicle to highlight the versatility of our new home.
More About The Umbrella Performing Arts & Stage Company
The Umbrella Stage Company was launched in February 2019 by the Performing Arts Program, part of the expansive Umbrella Arts Center (formerly Emerson Umbrella), a multifunction 501(c)3 nonprofit arts organization founded in 1983 in Concord, MA. The fast-growing theater company earned 31 DASH Theater Award nominations last season, winning in 11 categories, including Best Lead Actor, Best Ensemble Performance (Play and Musical), Best Musical Direction, Best Director (Musical), and Best Production (Play and Musical). Learn More