2021/2022 Annual Report: Arts & Environment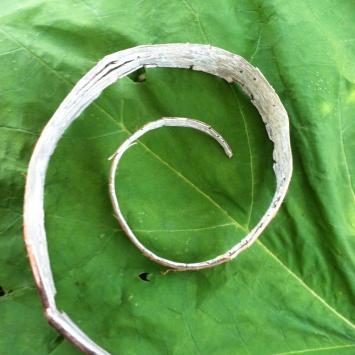 FY22 was a year of reemergence for Arts & Environment. With the program staffed anew with Madeline Miller and Kyle Marie Clifford arriving in September and February, respectively, we returned to hosting our beloved community celebrations, including Winter Solstice, Musketaquid Earth Day, and Summer Solstice events. Throughout the year we returned to offering a selection of seasonal classes for youth as well. 
New this year -- and in partnership with our Arts Education program -- was the introduction of our signature Earth Floats (biodegradable sculptures made from natural materials and launched on Earth Day into the Concord River) to our April Vacation camp offerings, where all 82 campers got to participate in creating a float.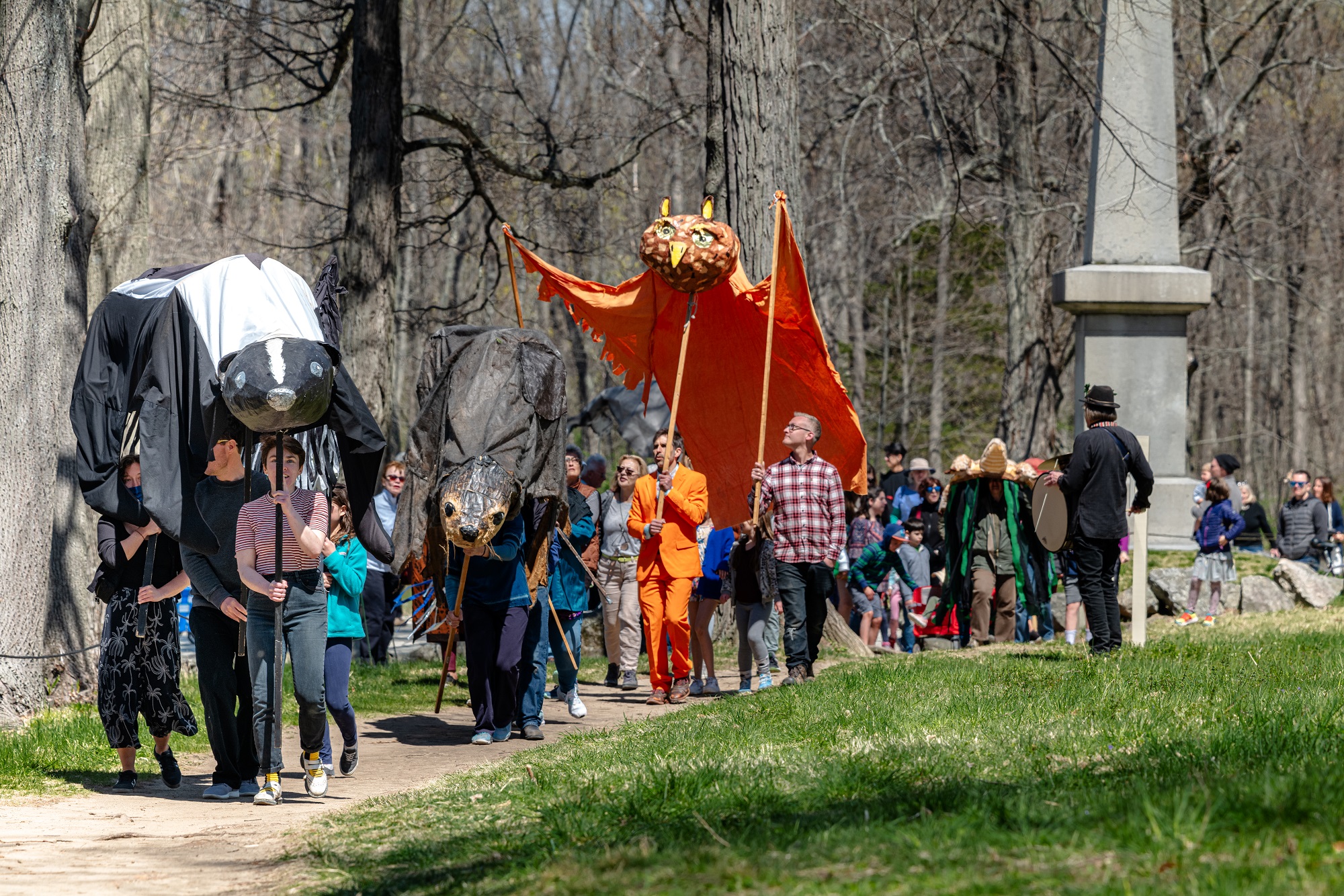 This year's Earth Day theme was "Stories from the Earth," and featured a non-juried community art show with over 60 artists showing their work, a giant puppet community performance at the Minuteman National Historical Park, and a dance performance and storytelling festival at The Old Manse.
ARTS & ENVIRONMENT STRATEGIC PLANNING
This year, Arts & Environment launched a strategic planning process to investigate new potential environmental programming. The process began with a series of facilitated workshops among staff. Those conversations led to the establishment of an eight-person committee comprising board and staff. The committee convened in May and together, designed a process to gather and analyze community input. The process was kicked off in the fall of 2022 and is currently underway.
Photo by Ronn Mann