LOCATIONS & DIRECTIONS
During the construction phase of our Building Project 40 Stow Street in 2018 and 2019, The Umbrella's public and administrative programs are being temporarily distributed among three different facilities in Concord. Please be sure to double-check the location of the program you wish to contact or attend.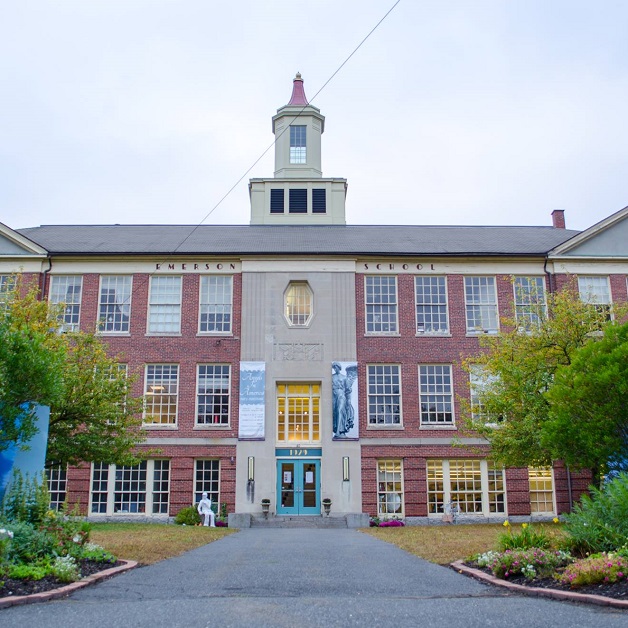 The Umbrella Community Arts Center
40 Stow Street, Concord, MA 01742
As of June 2019, the former Emerson School building houses Artist Studios, Arts & Environment Classes, Ceramics Classes, Glass Classses, Performing Arts, and Visual Arts Galleries  
The Umbrella Administrative Office
49 Sudbury Avenue, Concord, MA 01742
As of Jan. 2019, this building is around the corner from and shares aparking lot with 40 Stow, and houses most administrative offices for general information, deliveries, and correspondence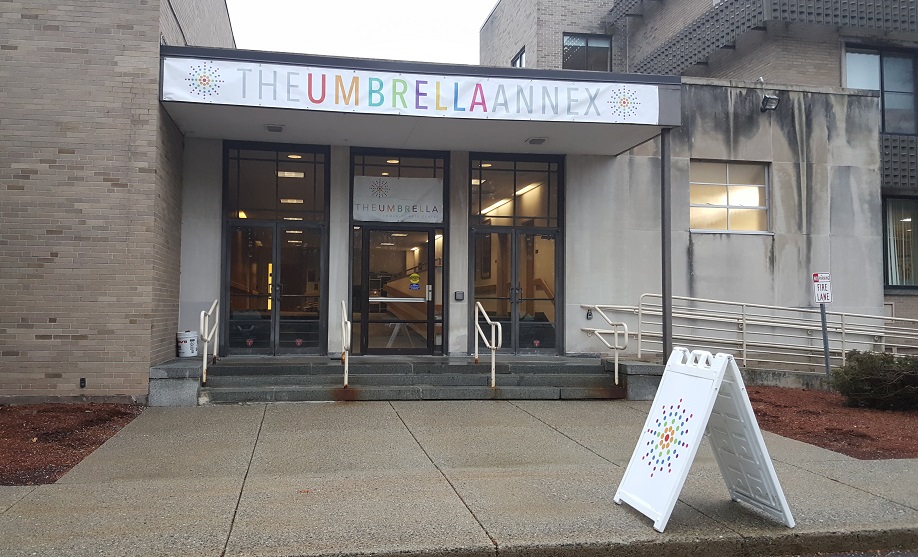 The Umbrella Annex [Building  Map]
57 Old Road to Nine Acre Corner, Concord, MA 01742
As of June 2019, houses Volunteer Offices, Summer Arts Under the Umbrella Camp, and Arts & Recreation Camp (Half-Day Session, along with 90 Stow Street)
HOURS
The Main Office at 49 Sudbury Road is open Monday through Friday from 9:00 am to 5:00 pm.
The Gallery at 40 Stow is open Monday through Saturday from 9:00 am to 5:00 pm and Saturday and Sunday 12:00 pm to 4:00 pm, or by appointment.
CONTACT
Telephone: 978-371-0820 
Email us using the form below: