The Colored Museum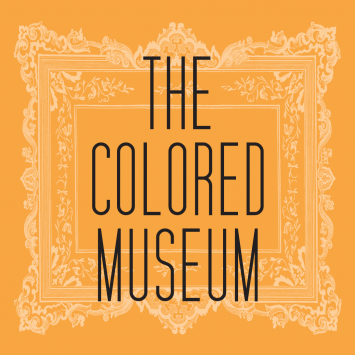 THE COLORED MUSEUM
January 28th - February 20th, 2022 
 
By George C. Wolfe
Directed by TBD 

Presented on the Main Stage 

Serving as an elaborate satire of the prominent themes and identities of African American culture, the play is set in a fictional museum where iconic African American figures are kept for public consumption. Told in a series of eleven sketches, each segment centers on a different "exhibit" in the museum, and serves as a small one-person play or monologue. Exploring themes of racism, stereotypes, intra-community conflicts in black culture, and the ongoing legacy of slavery and segregation, The Colored Museum received overwhelming critical  praise for its provocative subject matter and in-depth exploration of the African American theatrical and cultural past. 
KNOW BEFORE YOU GO: For admission into the theatre, all event attendees (of all ages) MUST provide proof of full vaccination by showing an original vaccination card, a photo of the card, or a digital vaccine record. Anyone exempt from/ineligible to receive the vaccine or unable to verify vaccination status must present proof of a negative PCR COVID-19 test result taken within 72 hours of the time of entry OR a rapid test administered by a healthcare professional within 24 hours of the time of entry (self-administered at-home tests will not be accepted). Regardless of vaccine status, ALL patrons must wear a properly fitted CDC-approved face mask inside the building. The Umbrella will operate at limited capacity with distanced seating. We reserve the right to reseat patrons as needed in accordance with our COVID protocols. All tickets will be held at the box office to ensure the safest, most accurate experience for all patrons. These policies are in effect as of September 23, 2021 and are subject to change.