A Holiday Pops Concert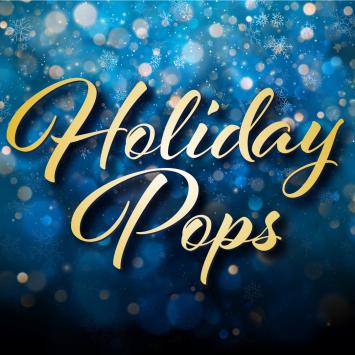 Friday, December 15 at 7:30pm
Saturday, December 16 at 3:00pm
December 17 at 3:00pm
Ticket Prices:
Adults: $45
Seniors: $40
Students (6+): $20
Children (5 and under): $10
The Umbrella Stage Company in partnership with Firebird Pops Orchestra is thrilled to announce the return of our holiday pops concert!
Together with the Firebird Vox choir, the orchestra will sweep you away with magical scores from favorite seasonal blockbusters Home Alone and The Eighth Candle, classic favorites including Sleigh Ride, and a special version 'Twas the Night Before Christmas, and more!
Fun for the whole family--enjoy seasonal favorites at concessions, fun activities for the kids during intermission, and the chance to sing along together in celebration.
It's sure to be a magical event!
About Firebird Pops
The online musical sensation Firebird Pops was born "out of the ashes" of the COVID-19 shutdown, its inaugural virtual performances taking grateful audiences by storm. Under the baton of founder and music director, Brendan Kenney, almost 60 musicians performed Harry Potter Symphonic Suite, a medley of the score from Harry Potter and the Sorcerer's Stone, garnering praise from MuggleNet.com, Nerdist, and New England's Channel 7 News. Since then, the orchestra has continued to grow in size and notoriety with its innovative digital performances from Phantom of the Opera, the launch of the Firebird Vox choir, and fresh seasonal concerts for the Halloween and Winter Holidays. Formally granted nonprofit status this summer, the Firebird Pops organization looks forward to expanding its in-person repertoire, and The Umbrella is proud to introduce them to live audiences in our state-of-the-art Main Stage Theater144!
In this video by WCTV Wilmington (www.wctv.org) on YouTube, Brendan Kenney, Founder and Music Director of Firebird Pops Orchestra based out of Wakefield, MA, discusses the origins of this innovative musical phenomenon. He's interviewed here by friend of The Umbrella Stage Company, performer and videographer Ryan Mark Malyar.