Deb Richardson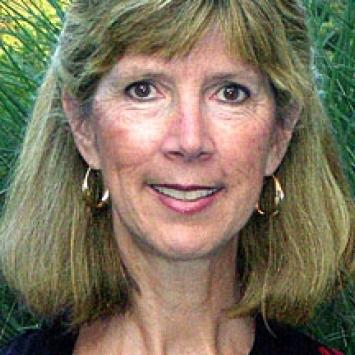 Deborah designs and fabricates her jewelry in her studio at The Umbrella in Concord, MA. The studio is located in an artists' building that is walking distance to the conservation land that provides much of the inspiration for her work.
Deborah has a B.A. degree form Wesleyan University where she majored in studio art and minored in education. She taught art in public secondary schools as a first career. Her focus was three dimensional art, particularly sculpting in clay both on and off the wheel. Over the years she converted her own private pottery studio into that of a metalsmith. She learned production jewelry-making in Wellesley, MA working part-time for Peter Wittman Jewelers. Her porcelain ornaments easily translated into precious metal jewelry. In order to continue to expand her technical knowledge Deborah has taken workshops with metalsmithing masters Arlene Fisch, Tim McCreight, Michael Good, Betty Helen Longhi and Charles Lewton-Brain.
Deborah's work is represented nationally in galleries, museum and specialty shops and selected fine jewelry stores. Her jewelry has been featured in various publications, including Boston Magazine.
Deborah currently employs Jill Tomasello and Katherine Rudolph who lend their talent and expertise to the fabrication process. Deborah's daughters, Katrina and Emily, are her models on her website.