Christiane Corcelle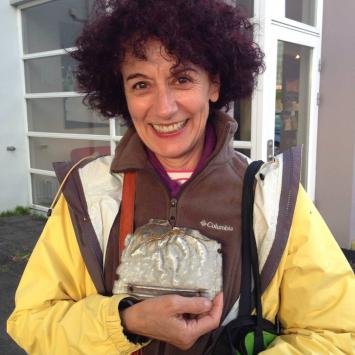 I am a multimedia artist and the materials and techniques I work with are diverse. They include installations, printmaking, collage, and painting. I am a curious person, always ready to learn new things that I could someday use. I am fascinated by found objects and like to incorporate them in my work.
My current work is abstract mixed media painting.
I love colors. I am inspired by my love of nature and travel.
When I paint, my process is intuitive, spontaneous. I start a painting by playing with collage and by making different types of marks. This gives me something I can respond to. I have no idea what will emerge. The conversation between the painting and myself starts. I paint, collage, de-collage, scrape, sand, and add more paint. I build many layers by repeating the addition and subtraction process, giving the work a sense of depth and history. Gradually, like magic, the painting comes alive. Each work is a surprise. When the conversation stops, the painting is done.
Instagram: https://www.instagram.com/christianecorcelle/
Facebook: https://www.facebook.com/christiane.corcelle/