Alice Rosa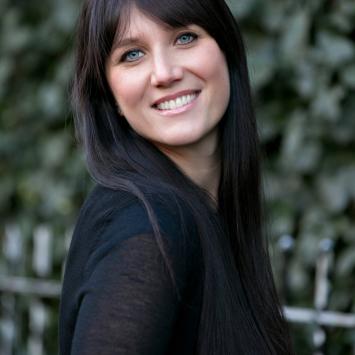 Alice Rosa was born and raised in Italy. She graduated from the University of Verona with a degree in foreign languages and literature. She also holds a diploma in art conservation from the Istituto Veneto per i Beni Culturali in Venice, Italy, where she specialized in restoring polychrome wood sculptures and paintings on panel.
In 2016, after moving to the United State, Alice began studying art under the guidance of Kat O'Connor and Helen Byers. Passionate about botanical art since childhood, Alice decided to apply for admission into the Distance Learning Diploma Course with the Society of Botanical Artists in London, where she graduated with distinction in March 2022. During the course, she was tutored by two-time Royal Horticultural Society Gold medal winner, Janie Pirie.
Alice's work is inspired by the humble power and beauty of nature, from the simplest wild flower to the most elegant peony. Studying botany gave her a much deeper understanding of the delicacy and vulnerability of plants and therefore the impact that humans have on the natural world.   Her wish is to raise awareness of the wonders of nature through her art, and with that, encourage a deeper respect for the environment.