Barbara Willis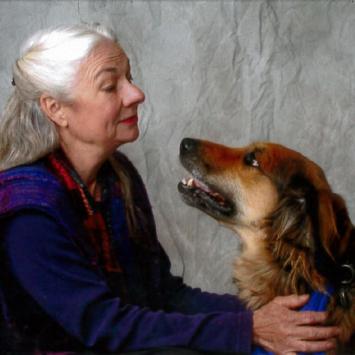 When I took my first weaving course in Los Gatos, California in the mid '70s, I discovered what I wanted to do with the rest of my life.  Now more than 45 years later my excitement and passion for the art of fiber is still very much alive.
Weaving threads of chenille, silk, cotton, bamboo, rayon, wool, and mohair, I create one-of-a-kind scarves, throws, and garments. I choose different textures and colors, watching how they interact as I weave them.  All of my work is one-of-a-kind.
Probably one of our earliest sensations was finding warmth and comfort in soft blankets and other fibers.  I hope that feeling is brought back for wearers of my work – of being wrapped in something soft, beautiful, and comforting.
I love weaving, and I love to see people wear and enjoy my work.  That helps feed the creative side of me.