Artfest Art Auction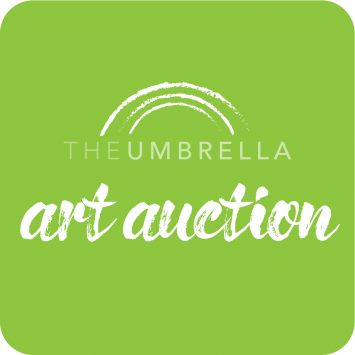 The Umbrella is thrilled to return to the Gallery with our largest art auction to date -- with more than 55 artists exhibiting! 
Pieces are available for viewing online, or in person at The Umbrella's Main Gallery (with limited capacity and following state guidelines and safety protocols). Advance registration and health safety survey required for guaranteed gallery entry; RSVP through the Artfest App (recommended) or web ticketing.
You can also view our virtual 360 gallery, with photography by Ryan Malyar, and clickable artist information, videos, and bidding info below!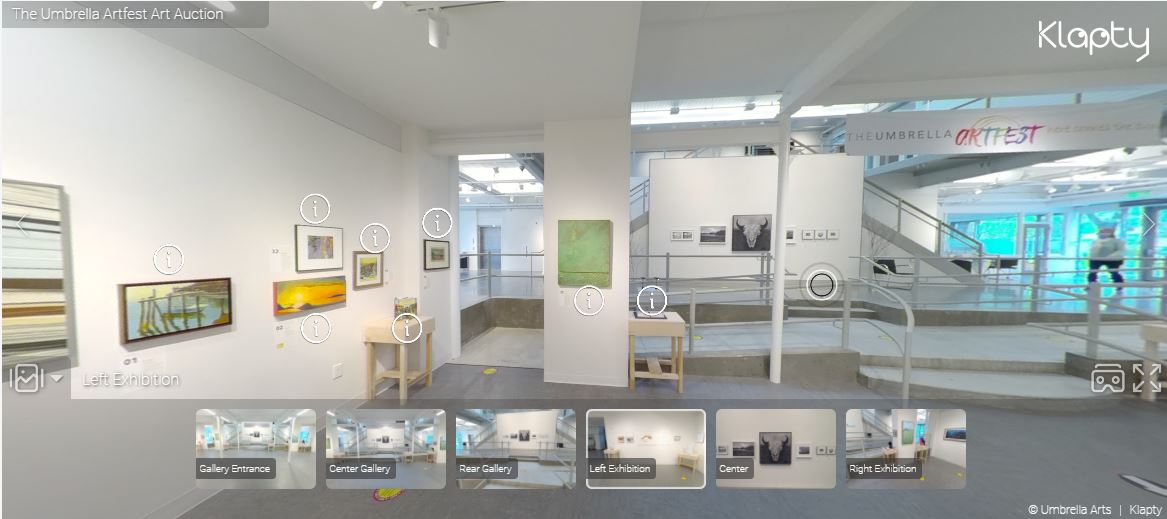 Participating Artists
Leslie Anderson  |  Lois Andersen  |  Nancy Arkuss  |  Sue & Bob Armstrong  |  Louise Arnold  |  Linda Bond  |  Hannah Bureau  |  Kim Burns  |  Gail Burr  |  Pierre Chiha  |  Elizabeth Updike Cobblah  |  Tete Cobblah  |  Heidi Coutu  |   Craig Elliott  |  Cathy Folts  |  Wayne Geehan  |  Jill Goldman-Callahan  |  Aliisa Gray  |  Julie Hagan  |  Deanna Hargraves  |  Mary Ellen Harney  |  Lonnie Harvey  |  Suzanne Hill  |  Brandon James  |  Ellen Kelley-McHale  |  Jordan Kessler  |  Denise Kracz  |  Jean Lightman  |  Iris Marcus  |  Susan Meterko  |  Sandys Moore  |  Andy Newman  |  Sarah Paino  |  Molly Pascal  |  Carole Parrish  |  Max Payne  |  Ilse Plume  |  Deb Richardson  |  Nancy Roberts  |  Dawson Rutter III  |  Margaret Savage  |  Howard Sturges  |  Priscilla Sturges  |  Hilary Taylor  |  Charity Tremblay  |  Joe Wallace  |  Mimsey West  |  Barbara Willis