Denise Kracz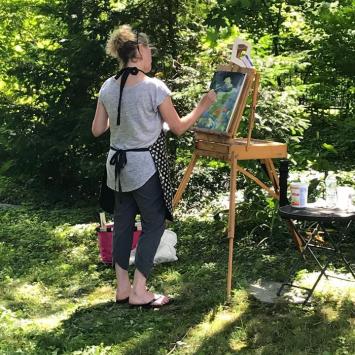 Creating a painting with oils and cold wax medium is rewarding for me. It is a method that elevates and expands the potential of my artwork.
Cold wax medium is composed of beeswax with a bit of alkyd resin and solvent. When mixed with oils, I enjoy exploring complex layers, unique textures and abstract compositions. Working with palette knives, shaping tools, oil sticks, brushes and graphite my painting is built by making marks, applying color, carving and sculpting layer by layer. This play of oil and cold wax medium on wood panel or Arches oil paper evokes depth, complexity and emotion in my work.
I have been painting for fifteen years with a background in graphic design. Please visit my web site at www.dkraczart.weebly.com.