Cathy Folts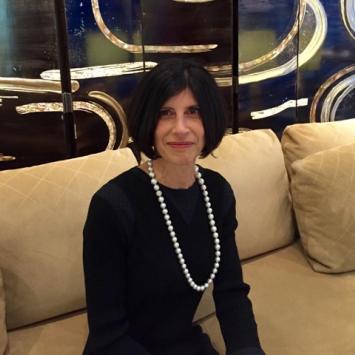 Cathy has been living in Concord for one year, having moved here with her husband and son from Harvard, MA where they resided for fifteen years.  Originally from Massachusetts, Cathy met her husband Fritz—a native Concordian-- while working in the financial services industry in Boston.  Her career path took a turn after they lived in London and then Barcelona, where she gained fluency in the Spanish language.   Not long after she returned to Massachusetts, Cathy began teaching Spanish.  She recently retired from Groton School, where she was a member of the faculty for eleven years.  During her last year before retiring, she served as Head of the Modern Language Department.  Prior to Groton, she also taught at Concord Academy.
During her time at Groton, Cathy was actively involved in the school's Community Service program, both as Director and in a variety supporting roles.  She helped serve freshly cooked dinners to residents of Our Father's House in Fitchburg, and provided support to Loaves in Fishes in Ayer by collecting and sorting donations of food, clothing and backpack supplies.  Cathy also worked with students at the Lowell Wish Project.  Most recently, she and her husband are taking on a more active role in supporting Mercy for Animals, which works to expose and end the abuse of animals on factory farms.
Before moving to Concord, Cathy spent time living in New York City, where she immersed herself in that unique cultural environment.  Once installed in Concord, she was delighted to learn about the diverse, high-quality performing arts and educational offerings at The Umbrella and is thrilled to be a part of this vibrant artistic community.
Cathy is a graduate of Wellesley College.  She is an avid golfer and also enjoys daily walks with her dog.  In addition to her passion for the arts, she has an interest in interior design and sewing.