The Umbrella Artcubator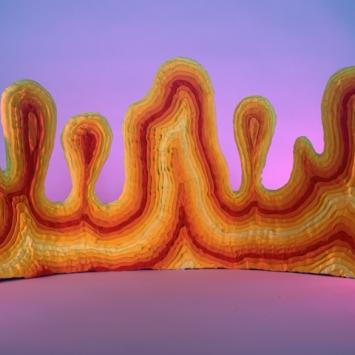 We are currently seeking proposals for short term residencies and projects for January 2021 and beyond. 
Contact Visual Arts Manager Jess Muise via email at jess@theumbrellaarts.org for more information.
The Umbrella Artcubator awards studio space to visual artists for short term projects throughout the year. The Artcubator expands possibilities for audience engagement with visual arts by catalyzing new and experimental work. Local and visiting artists are invited to take advantage of this platform for experimentation and exploration in a supportive environment.
Established and emerging artists alike benefit from the input of a creative community of more than 50 artists in the iteration and innovation of their ideas. Visiting artists can belong, experiment and establish leveraging Umbrella studio space, shared workshops and exhibition space. 
Open to proposals from artists with a focus on supporting the creation of new work and new education and art engagement programs for our community.
Current Artcubator Artist
Artist Statement: "Through the combination of multiple mediums, I hope to guide my audience in finding their sense of self-worth. Art is a journey that is closely related to the realities of humanity- the ability of suffering to be turned into a greater capacity to love. I allow my intuition to guide my work to show a spirit and a voice that cannot be captured in one medium alone. By observing the world around me, I am able to create paintings, sculptures, and various music productions that show how we, as humans, can grow and learn. As my own views have grown, so has my art to reflect upon my own experiences and careful observations of the world. My paintings and sculptures often focus on a perception of the world as viewed through fantasy settings. I want to provide my audience with a sense of solitude in viewing the world through my eyes. I create music video sets as well as produce music in hopes that my passion will become my career. My work is eclectic and reflective which gives it a unique quality that I hope my audience will be able to take an interest in and relate to. The main purpose of creating art is to allow viewers and listeners to not only see or hear my art, but to be immersed in a new version of the world they are surrounded by every day." 
Previously Hosted Arcubator Artists & Projects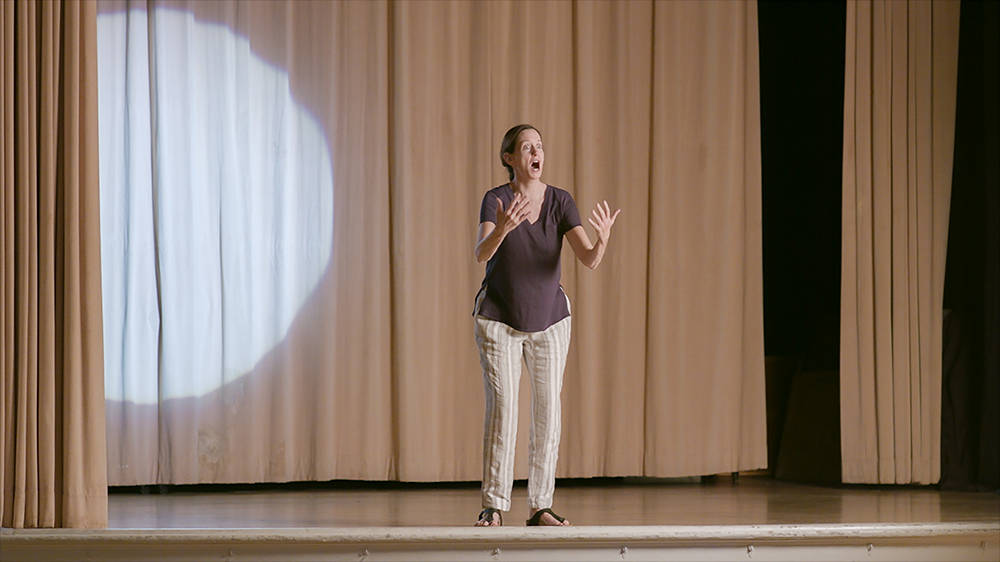 Jessica Hankey   September 2019 - January 2020
Preparing for an exhibition at SPACE in Portland, ME in early 2020, Jessica Hankey is taking advantage of all that our interdisciplinary center has to offer through The Artcubator. Hankey is 2019 Massachusetts Cultural Council's Film & Video Fellowship recipient and will continue to work on Le Survivant a film currently in progress among other works. Le Survivant draws on an evolving interest in performance as a mode for exploring individual subjectivities in relationship to larger institutions.  This project is the final installment in a trilogy of video installations made with the members of a historic women's club. In this work, one member of the club works with a performance coach to craft a narrative about her life within the format of a one-woman show: a performance that follows her search for love and decision to marry an art collector in exchange for half a million dollars.  Throughout, the clubhouse provides a structure for the consideration of the collision between one woman's desires and economic forces.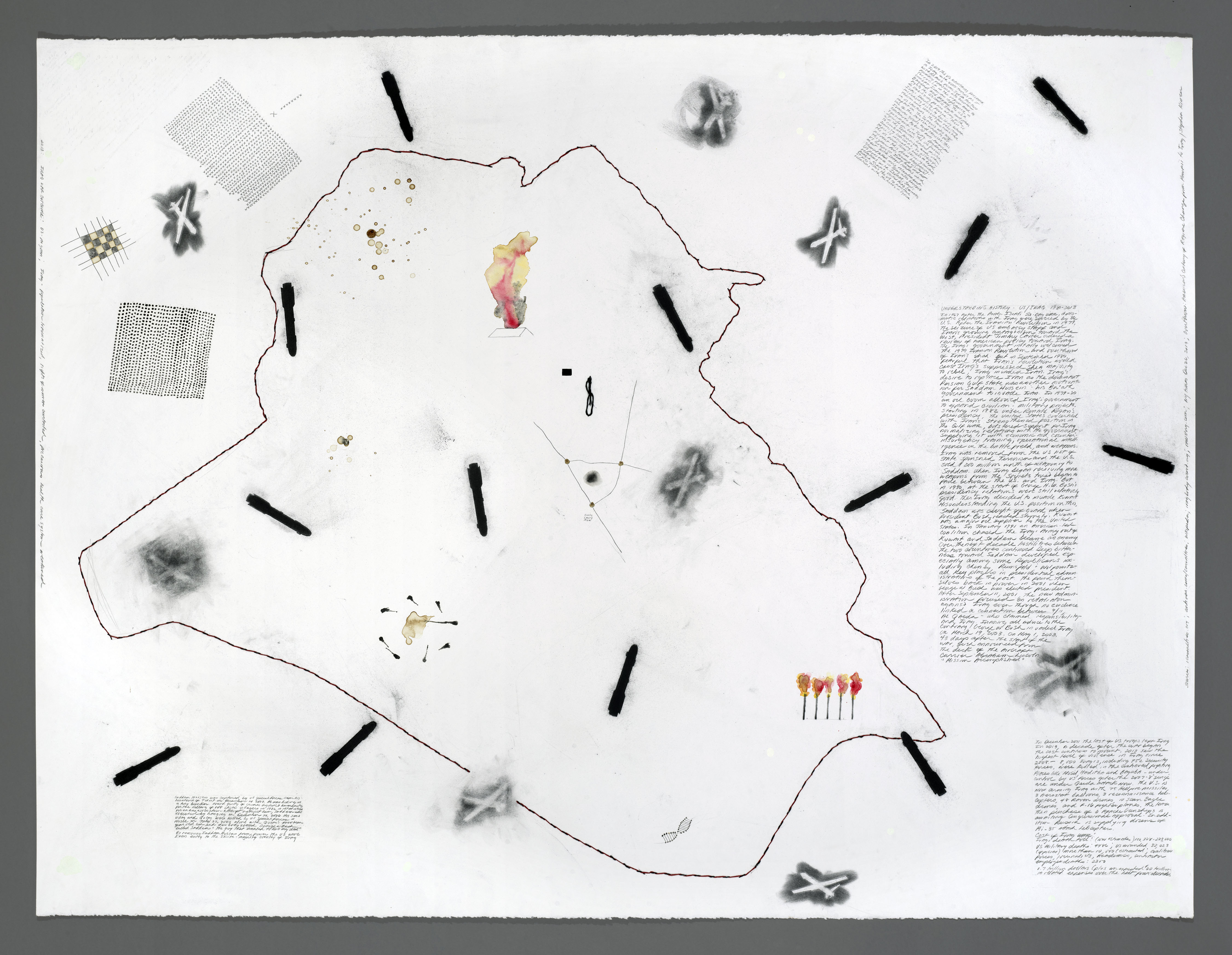 Linda Bond   July - August 2019 
In preparation for a large solo exhibition at Drexel University next fall, Linda Bond will be using the Artcubator as a dedicated space to explore Understanding Histories, a large scale installation project currently in progress. Understanding Histories began as a personal history lesson. Reading several works including Howard Zinn's A People's History of the United States, Stephen Kinzer's Overthrow and All the Shah's Men and, more recently, Medea Benjamin's Inside Iran helped Bond understand the United States' complicated history with the Middle East and South Asia. This project is comprised of a series of drawings using both text and image to chronicle significant historic moments that have contributed to the current unrest in that part of the world. When needed, additional information will be added to document current events. While in the Artcubator, Bond will be working on developing Understanding Histories into a large scale wall installation which will eventually incorporate ten country pages (Pakistan, Afghanistan, Iraq, Kuwait, Saudi Arabia, Qatar, Iran, Syria, Yemen and Saudi Arabia). Linda is currently on faculty at MassArt and is a scholar in residence at Brandeis University. www.lindabondart.com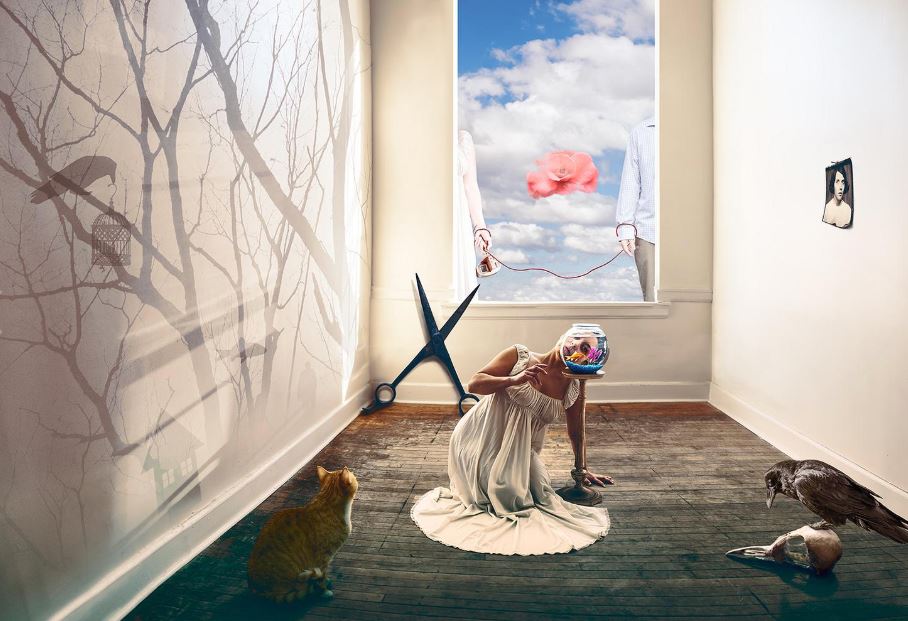 Visiting from Oregon, we were thrilled to have artist, teacher, native Oregonian, beer drinker, cat lover, wayfarer and wanderer Teresa Meier with us to explore her current photography work. Teresa will use the time in the studio to experiment with new techniques for integrating her photography with new materials, including fibers. While at The Umbrella she participated in our Passage and Art of Craft Beer Exhibitions and continued her series Collective Inventions. From her artist statement, "I have always loved puzzles. I like to sift through all the pieces, analyzing their parts, and take immense satisfaction in seeing how they all fit together. For me, a photograph and a concept is an elaborate puzzle--a puzzle that puts me in remote landscapes at dusk, wandering through antique stores, building in the wood shop, sewing a new costume, and recently, a return to hand-drawn illustration." For a behind the scenes look at her work in the Artcubator studio check out her blog here.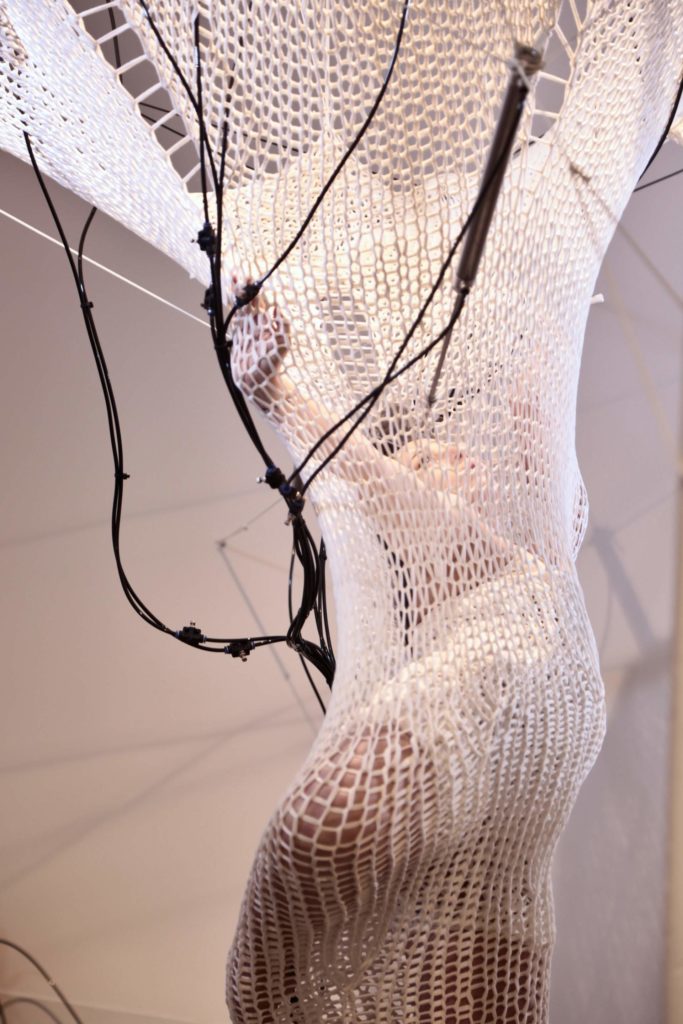 safe_space    December 2018 - February 2019
Alexander Davis - Alexander Davis of Alexander Davis Dance in collaboration with Jeremy Stewart brought to us a new iteration of safe_space, a fiber art installation piece presented in conjunction with our fiber arts exhibition, Migration. Safe_Space is an exploration of the membrane between technology and the body, featuring knit cotton sculpture, pneumatic actuators, digital control systems, and the human body. Check this out for more documentation and information.