Upcoming Exhibitions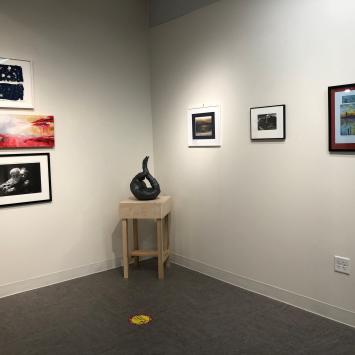 Coming Soon to The Umbrella Galleries 
---
A Wish for Change: Arts as Activism (Floor 2)
Mar 31-Apr 23, 2023
Youth art exhibition on themes of race and racial justice, curated by Nayda Cuevas
Reflections: Earth Month Exhibition
Apr 6-23, 2023
Annual nonjuried exhibition of artwork presented by The Umbrella Arts & Environment program leading up to the celebration of Earth Day.
Points of Return
May 1-Jun 25, 2023
Twenty-seven artists from around the globe explore wide ranging aspects of the climate emergency, offering commentary and creative nature-based strategies.
Want to stay in the know?
Join The Umbrella mailing list and indicate "Visual Arts," "Calls for Art," or "Studio Rentals" to receive announcements relevant to your interests.