Migration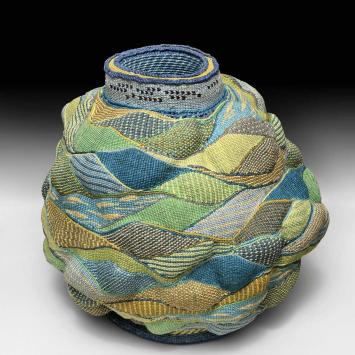 Migration

A curated fiber arts exhibition
January 10 - February 28
Curated by Jess Muise, The Umbrella Visual Arts Program
A major fiber arts invitational responding to the theme 'migration' including works by Louise Berliner, Nayda A. Cuevas, Jodi Colella, Merill Comeau, Nancy Crasco, Alexander Davis, Tica de Moor, Jeanne Flanagan, Kimberley Harding, Janet Kawada, Donna Rhae Marder, Valerie Maser-Flanagan, Lois Russell, Joyce Utting Schutter, Adrienne Sloane, Sisters in Stitches Joined by the Cloth Quilt Guild, and Ngoc-Tran Vu.
Free and open to the public.
On view Monday - Friday 9:00 am to 5:00 pm, Saturday - Sunday 12:00 pm to 4:00 pm, during public programs, and by appointment.
Public Programs
Thank you to First Rugs in Acton, MA for generously underwriting these programs!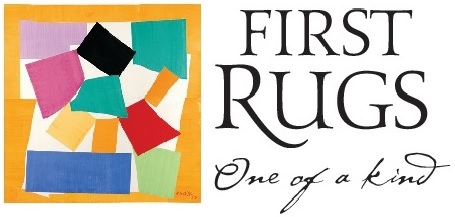 Act Up Through Art: Join a Modern Day Bee, January 17 & February 21, 4:00-6:00PM. Needle felt and/or embroider a statement pin to wear or gift and join like-minded friends to channel our energy in a modern day bee into words and stitches with artist Adrienne Sloane. 16+, Free and open to the public, pre-registration required.
Potluck Dinner in the Gallery, Thursday February 21, 6:00-8:00PM. Free and open to the public, sign-up required. An opportunity to connect in an intimate setting with participating artists and community members around the themes explored in this exhibition.
Basketry Demonstration, Saturday February 23, 1:00-3:00PM. Featuring participating Migration artists Lois Russell and Kimberley Harding, Louise Berliner, and Jeanne Flanagan. Free and open to the public!
Matting Change Crochet Workshops with Audrey Lin, Tuesday January 15, 5:30-7:30pm and Wednesday February 27, 5:30-7:30PM. Free and open to the public, registration required. Recommended for 16+, children may be accompanied by an adult.
Opening Reception, Thursday January 17, 5:30-7:30PM. Join us in our newly renovated gallery space at 40 Stow Street to connect with the exhibit's artist and each other. Free and open to the public.
Artist Roundtable, Wednesday February 6, 7:00-8:30PM, Free and open to the public, registration required. Join us for a conversation with several participating artists on their inspiration, their process, and their reflections on the exhibition.
Artist Talk: Jean Flanagan, Sculptural Weaver, Wednesday February 13, 7:00-8:00PM. Free and open to the public, registration required. Jeanne Flanagan will share the process and techniques behind the new work she has created for this exhibition.
Ekphrastic Responses to Migration - Read Ekphrastic Poems in response to this exhibition by local poets and writers here.
About the Exhibition
Migration has become a recurrent theme for our artist community in transition as we witness the migrations of people and other living creatures in this current social, environmental and political climate. As we watch thousands immigrate across continents and risk their lives, or entire species' patterns shift or decimate entirely, we turn to a tactile and historic tradition of meaningful utility.
We contemplate 'migrations' within shifting and fluid ways of being and defining our own cultural, gendered and embodied identities. With the our physical gallery space in transition as the container, we have invited artists working with fiber arts from diverse contemporary and craft traditions, to engage with this theme and our community. 

Fiber is a rich tactile medium embedded with stories that reflect its connection to origin place and materials. The exhibit will pull together a collection of objects that store and carry, those that inscribe personal and family histories and traditions of place and new narratives on migration as journey. An evolving exhibition in its installation and opportunities for engagement are acts of moving from one place to another in and of themselves.
We are excited to support Dignity in Asylum, a local non-profit with the mission to provide safe transitional housing and support for asylum seekers, refugees, people who have been granted asylum and unaccompanied minors at risk of homelessness on this exhibition. A portion of funds raised during this exhibition will be donated to support their work.
We are also excited to support the work of local Concord Academy Senior, Audrey Lin, and her project Matting Change. Utilizing fiber arts as a tool for social change, Lin will lead one of our public programs designed to engage you deeply with the visual arts.
About the Artists
This exhibit will feature hand crafted objects, interactive installations, talks and performances by:
Louise Berliner - A writer and fiber artist, Louise works out of one of the Umbrella's studio spaces and will be presenting woven sculptural pieces that explore and embody her matrilinealage.
Nayda A. Cuevas will show a new textile installation piece, "Al Otro Lado del Charco/On the other side of the puddle", will explore the everlasting historical significance and cultural tradition of the needle work "Mundillo of Puerto Rico." Closely working and supporting needleworkers/artisans living in PR and the Disapora. Nayda is currently connecting with the generation of needleworkers in the mainland, whom continue to celebrate their culture and heritage by teaching, producing mundillo outside of PR.
Jodi Colella, localpioneering fiber artist, is influenced by travel, and draws from historical and cultural experiences that extend from her neighborhood to time spent in the Far East and many places in between. Jodi's recent work investigates the complex, often entangled qualities of power, emergence and fear – particularly the forces that have historically shaped women's identities and place in society.
Merill Comeau - from her Artist Statement, "By deconstructing and reconstructing textiles and altering clothing, I disrupt, reorder, and rebuild real or imagined narratives.  My stories take the shape of installations, garments, and murals, that explore common human concerns and create narratives of repair and regeneration. I explore historical and contemporary women's roles:  the toil of the maker, the privilege of the wearer, the job of mothering, how to be a 'good' daughter, and societal expectations for sexual and emotional expression."
Nancy Crasco - a fiber artist, particularly influenced by Asian textile  traditions and their construction techniques including Japanese kesa and  Korean pojagi, both of which combine silk scraps into a single piece of  cloth. As a printmaker, she has used a gelatin plate  printing process to create imagery on mulberry tissue, inserting it  between the silks or have printed directly on the silk layers.  This exhibit will show work that echoes her environmental and political concerns.
Alexander Davis, our inaugural Artcubator artist, will explore the shifts and transitions of his gender identity in context of a journey of discovery surrounding sexual orientation and expression. Focused on creating performance "that connects people to other people, the past to the present, and memories to dreams through the illumination of underrepresented queer narratives" Davis will engage our theme of Migration in terms of identity and embodiment through fibers and performance. His installation work is the featured image for this exhibition.
Tica de Moor - one of our faculty, Tica has been sewing since childhood – her father imported textiles from Europe to South Africa, which is where she grew up – exposed to the colors and cultures of Africa. Surrounded by fabric samples, sewing was the logical outcome! Quilting, garment construction, sewing clothing for children, and home decorating sewing have all been part of her sewing life. Tica moved to the USA 20 years ago with her family, and subsequently completed a Master's degree in Interior Design from The New England School of Art and Design at Suffolk University in Boston, in 2010. Tica practices as an Interior Designer as well as quilt teacher.
Jeanne Flanagan | MadWeave Creations - Jeanne has always been making things with her hands. With a mother who taught sewing and owned a marine canvas shop and an engineer father who built their house, barn and other buildings, Jeanne is always finding adventure in exploring both materials and structure. In 2010, Jeanne discovered sculptural weaving and has been almost exclusively working in triaxial mad-weave since then. The weave moves in three directions simultaneously so the corners create 60 degree angles. This means you cannot create a box, but allows the formation of natural shapes.
Kimberley Harding -  "I always want to touch everything. I enjoy the physical sensation of weaving, coiling, twining and plaiting, whether its painted paper strips, rattan, twine, yarn, or other materials. I manifest these tactile qualities in the form of woven vessels. I love the diversity of shapes. Currently I am focusing on the traditional cathead basket form. The basic shape of a cathead is defined, but how the curves undulate is up to me. When I finish a basket, I need to hold it. Vessels are special because of their ability to hold things – precious things, mundane things, sacred things, hopes, beauty, new life."
Janet Kawada's Home Series will join the exhibition, exploring the meaning of home through mixed fiber materials. From Kawada's artist statement, "Touch is crucial; the feeling produced while making as well as interacting with the objects. The concepts of security and strength in opposition to tentativeness, fragility and frailty are prevalent in today's world and in my work. The material and the form it takes illustrate all of these abstractions."
Donna Rhae Marder - Donna Rhae Marder has been using domestic themes, materials and methods to create artwork for over twenty years. All of her work uses a sewing machine as a sculptural tool and the debris of daily life as the material of art. Marder refers to herself jokingly as an indigenous suburbanite trying to make use of native materials. The artist addresses conservation issues that arise from using found materials by testing and de-acidifying all of her papers.
Valerie Maser-Flanagan - Working improvisationally with fabric, Maser hand dye's her investigations of familiar color and unusual environmental shapes abstracted into unfamiliar patterns of movement and flow.
Lois Russell - Lois Russell has been making baskets since 1988, and her work has evolved as she has explored traditions and techniques. Her work ranges from the traditional baskets to playful sculptural pieces. Her work "Routes of Migration" is featured on the exhibition print materials.
Joyce Utting Schutter - Joyce Utting Schutter is a native New Englander, born in Boston, Massachusetts and raised in Guilford, Connecticut. Her sculpture experience ranges from cast iron, bronze, and clay to welded steel, fiber, and paper. Her unique method of sculpting with sprayed paper pulp is described in Volume 13, No. 2 of HAND PAPERMAKING, and in Chapter 14 of THE PAPERMAKER'S COMPANION by Helen Heibert. Her work has been exhibited nationally.
Adrienne Sloane - A contemporary fiber artist with a political focus, Adrienne Sloane deeply explores all forms of sculptural knit structures out of her Lexington, Massachusetts studio. As a hand and machine knitter, her work often addresses timely but universal issues while remaining mindful of the rich historical context of her medium.  Sloane exhibits and teaches internationally and has also worked with indigenous knitters on economic development projects in Bolivia and Peru.
Sisters in Stitches Joined by the Cloth Quilt Guild - Sisters in Stitches Joined by the Cloth celebrate culture, color, design, and tradition which was formally established in 1997 and tradition. The Guild meets every third Saturday of each month to sew, share ideas and techniques and to celebrate our love of quilting.
Ngoc-Tran Vu - Made Elsewhere, a new vision of the Statue of Liberty using recycled and found materials will be on view as part of this exhibition. Recently in residence at The Boston Center for the Arts and on view at the Salem Heritage Site, Made Elsewhere explores issues of migration and displacement—particularly of refugees and immigrants—through cultural exchange and storytelling. A 1.5-generation Vietnamese American interdisciplinary artist and organizer, Ngoc-Tran Vu's "desire is to preserve, visually, the stories from communities of color as well as the refugee and immigrant experience of migration and displacement in order to establish new narratives and modes of resistance."