Tica de Moor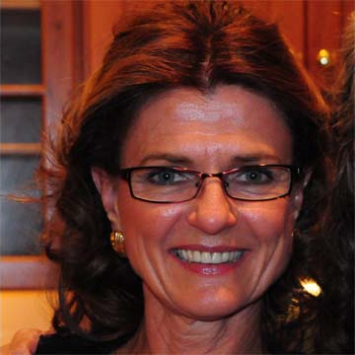 Tica has been sewing since childhood – her father imported textiles from Europe to South Africa, which is where she grew up – exposed to the colors and cultures of Africa. Surrounded by fabric samples, sewing was the logical outcome! Quilting, garment construction, sewing clothing for children, and home decorating sewing have all been part of her sewing life.
She graduated from university in South Africa with a degree in Speech Pathology and Audiology.
Tica moved to the USA 20 years ago with her family.
Tica worked as a docent at the DeCordova Museum in Lincoln for several years, teaching the public about contemporary art, and moderating artist forums.
Tica completed a Master's degree in Interior Design from The New England School of Art and Design at Suffolk University in Boston, in 2010. Here she expanded her knowledge not only of interior design but also of art, fabric, color and two dimensional design.
Tica practices as an Interior Designer as well as quilt teacher. 
"Cloth, Color and Design are an integral part of everyone's lives, and even more so for quilters who surround themselves with fabric – what could be more fun?"
Tica's quilts have been shown in local quilt shows, juried quilt shows, AQS Paducah juried into the International Festival of Quilts show in Birmingham, UK.