AAPI Heritage Month @ The Umbrella
May 26, 2021 by Stewart Ikeda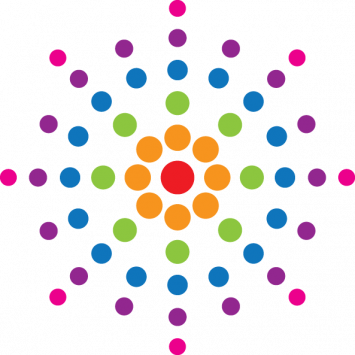 In recognition of Asian American Pacific Islander Heritage Month, in a year that has been particularly trying for so many members of our community, The Umbrella appreciates and supports the work of AAPI artists who have shared their talent with us before and especially throughout the pandemic.
Violin sensation Charles Yang brought the house down at our Stand By Me virtual gala, inspiring us with his inimitable rendition of the song just when things seemed bleakest. Through our Umbrella Stage @ Home New Works series and the Boston Theater Marathon, we've been proud to support new original plays by such prominent playwrights as Rosanna Yamagiwa Alfaro and Hortense Gerardo, and directorial work by Michelle Aguillon.
This year, the voices of Kara Chu Nelson and Kayla Shimizu graced our @Home Coffee House concerts and cabarets. Our @Home short plays saw the return of Dustin Teuber and Ankur Singh to The Umbrella stage, as well as Joy Luck Club alums Audrey Wong-Centauro, Kai Chao and Karina Wen. We were pleased to welcome Emily Koruda to The Umbrella in the sold-out program of Alfaro's two short-shorts, Asian/American in Harvard Square and Torched and Naomi Ibasitas in Incantation.
Through our Studio Arts program's Artcubator initiative, visual artist Leah Medin made Studio 206 her temporary home to focus on her movement-focused sculptural work. We're currently delighted to have Leah back this month as one of the seven artists featured in our "Change is in the Air" Art Walk, part of Artfest. Artists like Molly Pascal of Mollygrams have contributed works to our auction, while a host of AAPI volunteers, donors, and students have supported us all along as we were forced to shut our doors and as we now gradually re-open.
These are just some of the ways that AAPIs have enriched life under The Umbrella in this trying time. We are grateful to all, and it's our turn to stand by them now. This month, we are proud to partner with the Asian American Playwrights Collective to offer a special self-care workshop to support AAPI artists throughout our Greater Boston community impacted by racialized trauma. And we are glad to share here a small selection of new and encore works to celebrate AAPI Month.
------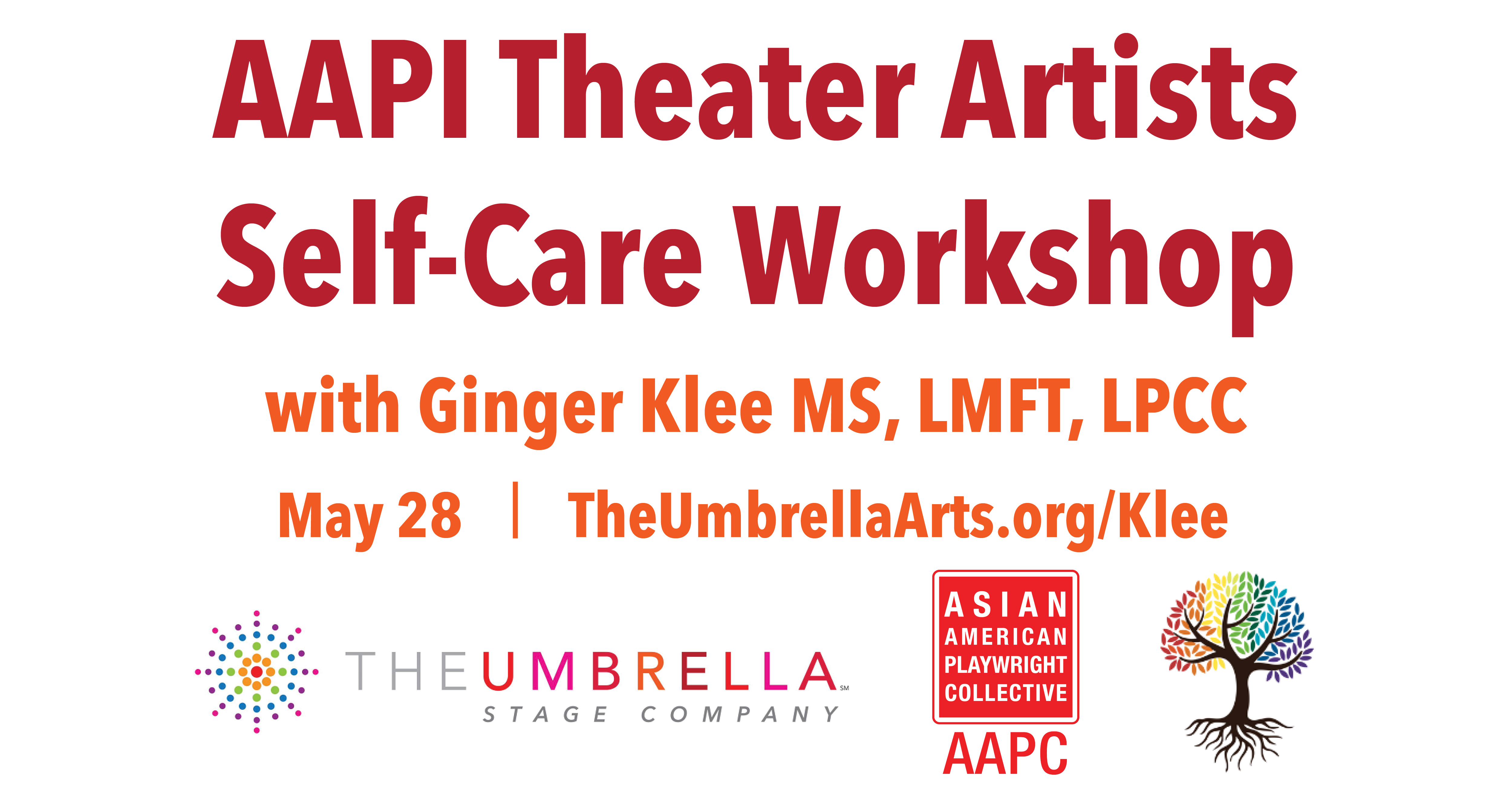 AAPI Artists Self-Care Workshop with Ginger Klee
In the face of rising anti-Asian racism and violence, this workshop led by Ginger Klee MS, LMFT, LPCC focuses on mental health and self-care for members of the extended Asian American and Pacific Islander theater community in Greater Boston.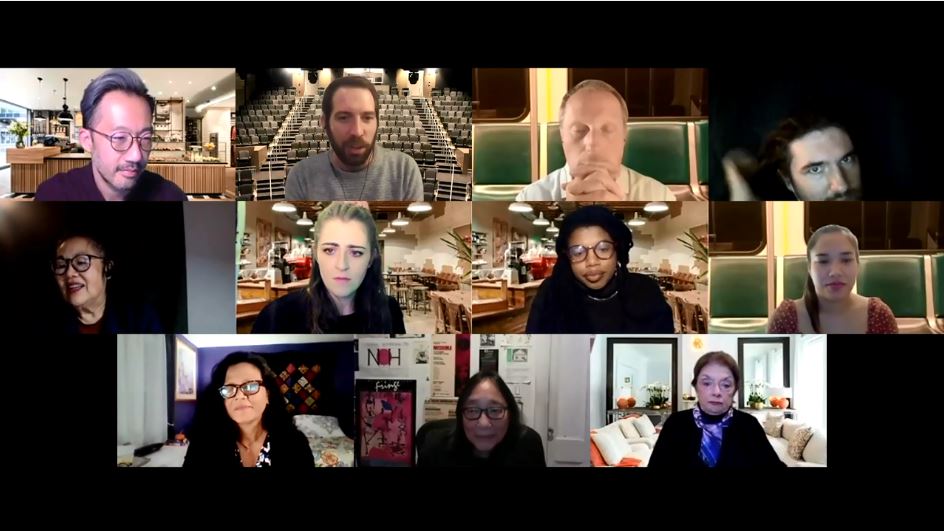 Asian/American in Harvard Square and Torched
Asian/American in Harvard Square is a series of vignettes focusing on five people who only have three things in common: they are in Harvard Square, they are Asian-American, and they all face racist microaggressions from white people, whether they are strangers, acquaintances, or old friends. Tensions build in this exploration of Asian-American lives and experiences in Cambridge, MA. In Torched, a university dean gets dangerously carried away as she eulogizes Kathleen Chang(e), an Asian American performance artist and political activist who died of self-immolation.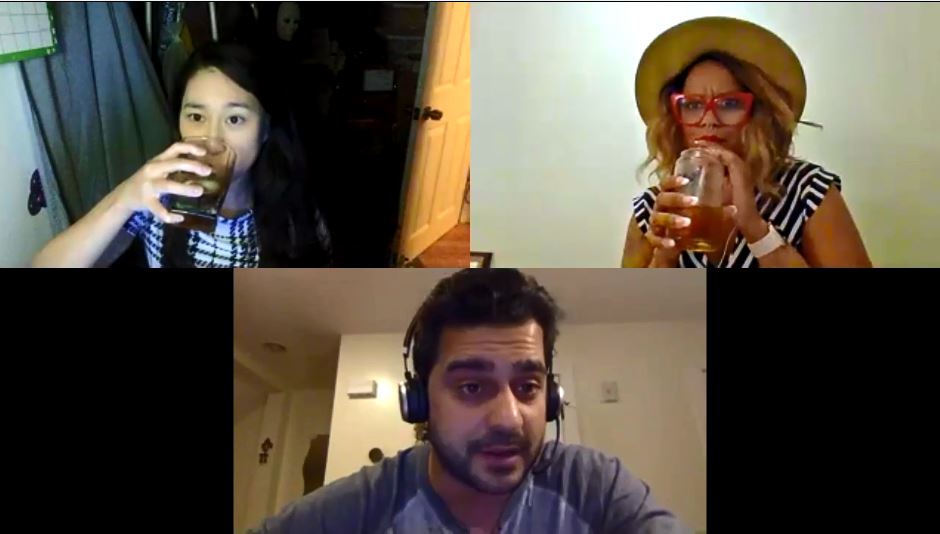 Incantation
In this streamed production, Angela invites Blaine and Chet to a socially-distanced house warming party on zoom to celebrate having moved into her new home. But things are not quite settled in the new environment. Join the three friends as they conjure ways to honor the ghosts from the past to make room for the future. A new play by Hortense Gerardo from The Umbrella Stage @ Home New Works series.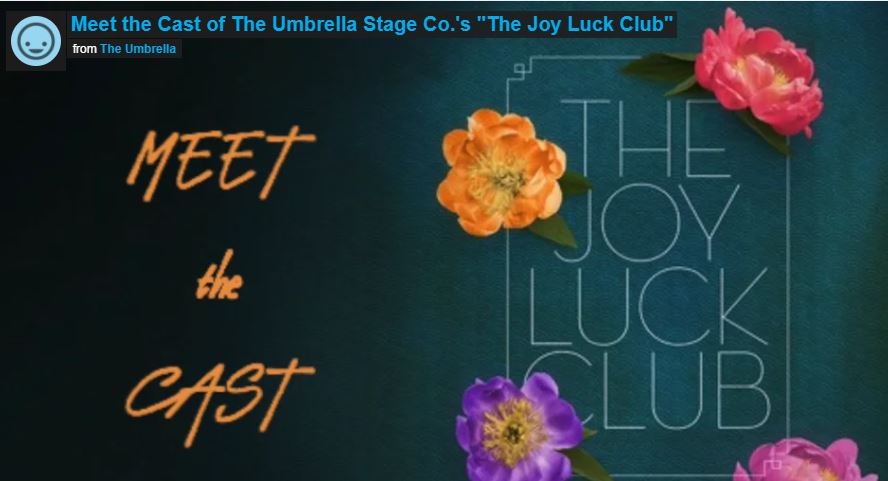 Meet the Cast of The Joy Luck Club
Series of behind-the-scenes videos created during rehearsals for The Umbrella Stage Company's production of Susan Kim's adaption of Amy Tan's Joy Luck Club. This season 11 produciton was directed by Michelle Aguillon and staged at The Umbrella Annex.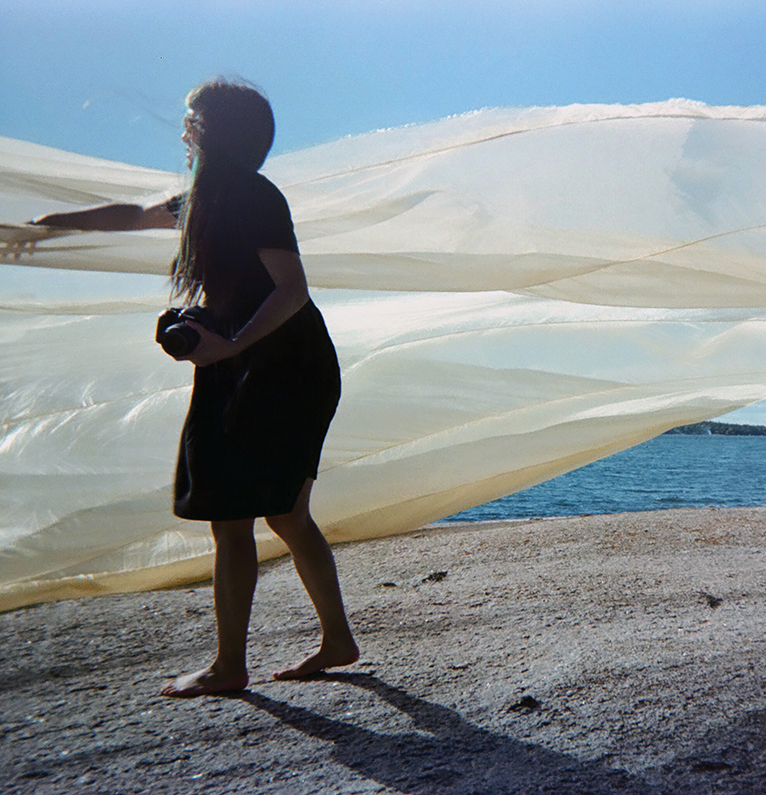 About Leah Medin
Leah Medin, a 2020 Artcubator artist in residence at The Umbrella Arts Center, works in fibers, sculpture, painting, installation, and photography. She is the weaving studio supervisor at Gateway Arts, a studio art program that works with adults with developmental disabilities, in Brookline, MA. She is also a featured artist in The Umbrella's outdoors public art installation, Change is in the Air: Art Walk.
Photo credit, page header: Detail from The Umbrella photographed at Spring Artfest, 2021, by Mei Yong