Change is in the Air: Art Walk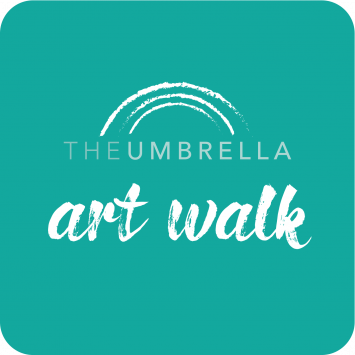 April 25-May 31
As part of The Umbrella Arts & Environment's modified Earth Day Celebration for 2021, and the kick off to The Umbrella Artfest, we are organizing an Art Walk that approximates the route and spirit of our traditional Musketaquid Earth Day Parade through the town of Concord, and safely celebrates this year's Earth Day theme of Air.
The Art Walk exhibits outdoor, air-inspired artwork by several regional artists that engages the element of Air -- whether banner, windchime, pinwheel, or any other creative forms. Explore the air-inspired art scattered throughout Concord Center's conservation land, and use the QR codes on exhibition signs or  the Artfest Kidstrack coloring activity sheet, self-guded audio tour Google Map, or our new Artfest App to listen to the artists discuss their work and inspirations.
Featured Artists
For the Little Ones
Pick up or download our Artfest Kidstrack activity sheet with a coloring page, map of Art Walk, and list of family events. Plus, family pods can reserve a timed spot for a special, limited capacity "Wish for Change" Sidewalk Chalk event in person with artist Nayda Cuevas at Chamberlin Park at a date in May. TBD. Artfest Kidstrack is sponsored by Arbella Insurance, Northbridge Insurance/Eastern Insurance Group LLC.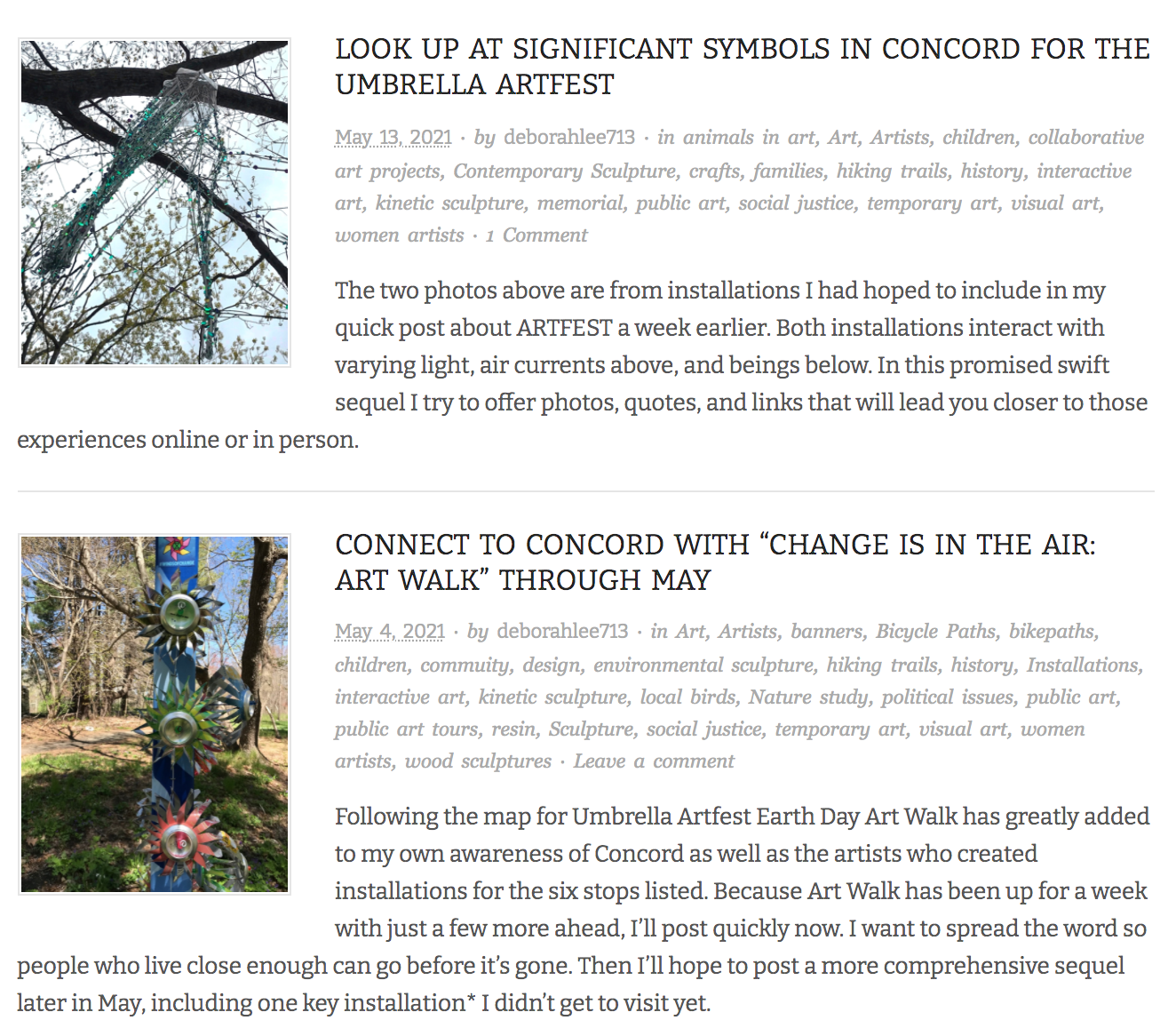 Art Walk Review in Art Outdoors
The Umbrella Arts & Environment program would like to extend a huge thanks to Deborah Lee from Art Outdoors for coming out twice to review the Art Walk outdoor exhibition, as well as the Here Comes the Sun installation on The Umbrella's front lawn. In reviewing Art Walk, Lee wrote:
"This Art Walk is just one of many impressive ways The Umbrella Arts Center has developed new engaging events to replace earlier traditions currently ruled out by pandemic restrictions. My standing (and walking) ovation for [The Umbrella] and all arts centers with resourceful responses** to such challenges!!"
Read the full article on the Art Outdoors website.
 
We are grateful to the Town of Concord Division of Natural Resources and the Concord Land Conservation Trust for hosting the inaugural Umbrella Arts & Environment Art Walk. This project is supported by funding from the Foundation for Metrowest.