Statement of Support for AAPI Community Amidst Rise in Anti-Asian Violence
March 23, 2021 by Stewart Ikeda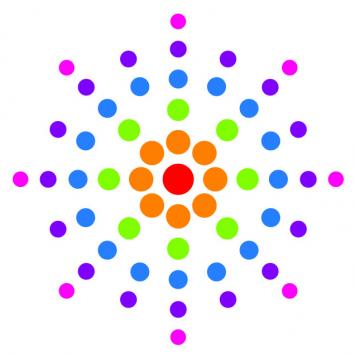 "I think grievance is: 'We're Asian. People are attacking us.' And we have this sense of a kind of ethnocentrism to defend ourselves. But justice is something more meaningful and something much larger than that. Justice is the way to move forward." - Renee Tajima-Peña, filmmaker, Who Killed Vincent Chin?
One week ago today, these souls lost their lives in a senseless tragedy: Delaina Ashley Yaun, Paul Andre Michels, Xiaojie Tan, Daoyou Feng, Soon Chung Park, Yong Ae Yue, Hyun Jung Grant, and Suncha Kim. 
The Umbrella stands in solidarity and support with the Asian, Asian American and Pacific Islander community after the violent attacks in Georgia that left eight people dead, six of whom were Asian women. This past year amid the pandemic, there has been a rise in anti-Asian hate crimes across the country. 
The Umbrella is committed to fostering Diversity, Equity, Inclusion and Accessibility in all of our programming and we as an organization firmly stand against any acts of violence toward marginalized communities. We encourage our community to stand with us in support of our Asian, Asian American, and Pacific Islander friends and neighbors.
The following resources and organizations offer helpful insights and information as well as ways to provide additional support.
Massachusetts Town Hall on Anti-Asian Racism - Thursday, March 25th @ 6PM
GoFundMe.com/AAPI - Verified fundraisers helping those affected by violence against the AAPI community, and support for AAPI-owned businesses, education, and more.
NAPAWF - National Asian Pacific American Women's Forum - "NAPAWF is the only organization focused on building power with AAPI women and girls to influence critical decisions that affect our lives, our families and our communities. Using a reproductive justice framework, we elevate AAPI women and girls to impact policy and drive systemic change in the United States."
Stop AAPI Hate, a national coalition aimed at addressing anti-Asian discrimination amid the pandemic, was founded by the Asian Pacific Policy and Planning Council (A3PCON), Chinese for Affirmative Action (CAA), and San Francisco State University's Asian American Studies Department. 
University of Michigan Virtual Forum: Contextualizing Violence Against Asians and Asian Americans Within the History of US Relational Racism - March 26, 2021
I'm Helping My Korean-American Daughter Embrace Her Identity to Counter Racism
"I'm not sure Asian-American families can avoid 'the talk' any longer," one expert said.
New York Times
CNBC: How to support Asian American colleagues amid the recent wave of anti-Asian violence