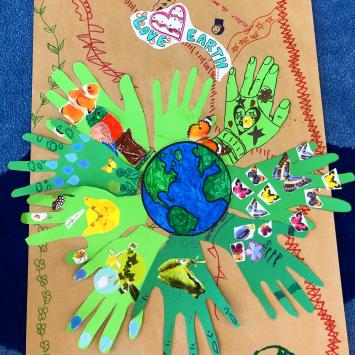 About
The Umbrella Arts and Environment Program is involved in programs and activites that take place outside of Concord. 
Artists Create Change Together (ACCT)
The Arts and Environment Program has been involved in creating personalized banners for non-profits and private businesses. 
Lowell Art Class Curriculum
At the Lowell Public Schools, we have developed a before-school and after-school program that brings environment-oriented arts activities to kids living in cities. We continueto develop and test our Arts and Environment curriculum and want to share it with other organizations interested in creating their own environmental art program.