One Revolution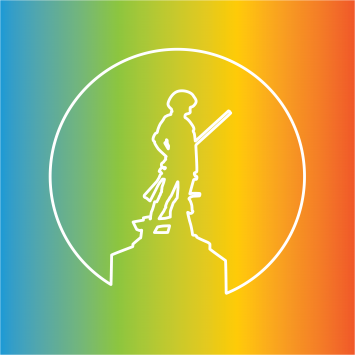 A Year-Long Collaborative Public Art Project by Minute Man National Historical Park and The Umbrella
Minute Man National Historical Park and The Umbrella Arts Center invite you to explore the beauty, history and unique nature of the park through public art. 

In a new collaboration, One Revolution: A Year of Art and Inspiration at Minute Man National Historical Park, we've partnered to issue simple seasonal prompts challenging anyone and everyone with access to a pen, pencil, marker or crayon to share a 'work of art' inspired by the Park via social media.

CHALLENGE 1: Witnessing Winter

Through the end of March 2021
Witnessing Winter is the first challenge in the One Revolution campaign. Visitors, both virtual and in person, are asked to interpret the beauty and the battles of the cold and quiet season at Minute Man by drawing, painting or coloring one of the park's eleven 1775 witness houses covered in clean, white snow. 

In order to help spark the creative process, the partners are providing 2 printable worksheets with starter imagery, but these are just to get you going -- if you are inspired to write poetry or a short story, take a photo, even make a dance video or music inspired by the homes and history of Minute Man, we want to see it!

To participate, share your creation on Facebook, Instagram or Twitter with the hashtags #WitnessingWinter and #OneRevolutionArt, tagging both @MinuteManNPS and @TheUmbrellaArts. Work will be collected and exhibited in galleries on The Umbrella Arts Center and MMNHP websites.


Worksheets
Helpful Information for Participating
For questions about the challenge, please email Caroline Provost, One Revolution Project Coordinator: caroline@theumbrellaarts.org or call (978) 371-0820 x 213.