Joy, Diversity, Safety and Stories Set the Season at The Umbrella
December 13, 2021 by Stewart Ikeda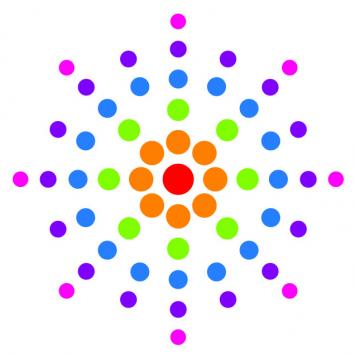 The Umbrella has been thrilled to once again welcome audiences back to our theater! Although enhanced safety COVID safety measures have meant a night at the theater looks and feels a little different, the pleasure of coming together for live concerts and shows is unmistakable, for audiences and artists alike.
Planning the season, The Umbrella Stage Company thought long and hard about what audiences would want to see, and what stories need to be told. In particular, The Stage Company – like The Umbrella organization as a whole – used the period of shut-down to not only plan careful new health safety strategies, but also set about to promote equity and expand accessibility in all aspects, from staffing and casting to pricing and program planning.
For the first time, our season was created collaboratively with a selection committee comprising board, staff, directors, designers and performers representing diverse perspectives from throughout The Umbrella community. Members researched and read scripts, and had spirited discussions throughout the summer.
"Starting with an open discussion, asking 'What stories do we want to tell? each of us shared words and phrases that exemplified what we wanted audiences to see," recalls actress and singer Barbara Pierre, who will appear in the expanded Holidays Under The Umbrella concert. "Each person was able to share relevant works - plays and musicals - then we all put our thinking caps on, reading scripts, discussing themes, and finding the right fit for The Umbrella."
Lighting designer and college professor SeifAllah Salotto-Cristobal noted that theatrical designers are typically not included in season selections, and was grateful to be asked to provide a different viewpoint on the committee. Feeling it was important to continue to bring diverse voices and stories to the table, he suggested inclusion of George C. Wolfe's The Colored Museum, which provides a striking glimpse into the African American experience told boldly through the lens of satire.
While director Michelle Aguillon had participated in The Umbrella's season planning before, she agrees that "it felt more important than ever, after what our community and our country had been through in the past two years," to convene a very diverse committee of different ages and ethnic backgrounds.
"We took into account what was happening to us, to our communities, and to our world when choosing the shows for the current season," says Aguillon. "We agreed together to be very thoughtful and intentional about our choices. We also agreed that the season would symbolize joy, reflect our times, tell diverse stories, and challenge our audiences."
This season, Aguillon will direct The Umbrella's first-ever full-length play commission, Middleton Heights, by fellow Filipino American playwright Hortense Gerardo.
The result of this exciting new approach was a season lineup that Producing Artistic Director Brian Boruta says "celebrates joy, amplifies marginalized voices, and champions uniquely theatrical storytelling."
The season will close on a high celebratory note with Head Over Heels, directed by Boruta, called a hilarious, exuberant celebration of love with LGBTQ themes set to the music of the iconic 1980's all-female rock band The Go-Gos.
The motto of The Umbrella Stage Company is to produce Bold, Daring and Innovative theater – and this year, with help from friends, it will produce a season that is uplifting and diverse, too.
Tickets range from $15-$44, with special pricing for Students, Seniors, participants in the EBT, WIC and ConnectorCare Card-to-Culture Program, and Flex Subscription Packages including all three shows. For ticketing and COVID safety information, see TheUmbrellaArts.org/BoxOffice