Middleton Heights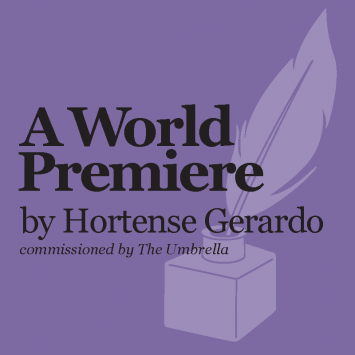 Important Message About Umbrella Stage Schedule Changes
Middleton Heights (Working Title)
September 30 - October 23, 2022
 
By Hortense Gerardo, World Premiere commissioned by The Umbrella 

Directed by Michelle Aguillon 

Presented on the Black Box Stage 

The Umbrella Stage Company is thrilled to commission its first full-length play, created by local playwright Hortense Gerardo.
Middleton Heights (working title) is a dark comedy that follows Meena and her Filipino family as they assimilate to life in a fictional Midwestern suburb of Cleveland, Ohio. The play traces historical events from 1967 to 2014 and the pursuit of the American Dream, refracted through the intersectional lens of the Asian American Pacific Islander immigrant experience.
This production is directed by Michelle Aguillon, who has helmed several popular productions for The Umbrella Stage, including Fences, Joy Luck Club, To Kill a Mockingbird, and True West, which earned a DASH Award for Best Production (Play). Aguillon and Gerardo have collaborated frequently on recent projects, including last season's Incantation for The Umbrella Stage @Home New Works series and Scensation for the Boston Theater Marathon XXIII, among others.
SPECIAL ANNOUNCEMENT: The Umbrella Stage Company is pleased to present a October 30 special program exploring the Filipino American Experience through the dramatic writing and production process as part of the 2021 Concord Festival Authors. An interactive discussion with playwright Hortense Gerardo, director Michelle Aguillon, and actors Jude Torres, Liza Fermin-Granada, and Justin Budinoff presented a scene of an original play examining what it means to be a Filipino American in relation to the American Dream through the lens of a Filipino family in the suburbs of Cleveland. The event included a short scene-in-progress from the commissioned World Premiere!
KNOW BEFORE YOU GO: For admission into the theater, all event attendees (of all ages) MUST provide proof of full vaccination by showing an original vaccination card, a photo of the card, a digital vaccine record, or proof of current negative test. Anyone exempt from/ineligible to receive the vaccine or unable to verify vaccination status must present proof of a negative PCR COVID-19 test result taken within 72 hours of the time of entry; a rapid test administered by a healthcare professional within 24 hours of the time of entry; a photograph of self-administered at-home test showing proof of date and time; or an official school email showing proof of current negative pool-testing may be provided. Rapid COVID tests are NOT available at the theater. Regardless of vaccine status, ALL patrons must wear a properly fitted CDC-approved face mask inside the building. The Umbrella will operate at limited capacity with distanced seating and upgraded MERV-13 HVAC filters. We reserve the right to reseat patrons as needed in accordance with our COVID protocols. All tickets will be held at the box office to ensure the safest, most accurate experience for all patrons. These policies are in effect as of November 17, 2021 and are subject to change.
The Umbrella's full Covid safety guidelines can be found here.