Concord MA Black History and Culture Tours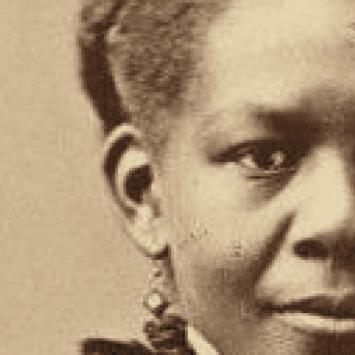 Combines Historical, Theatrical and Arts Highlights for a Distinctive Guided Experience in Concord
The Concord Visitor Center
and The Umbrella Arts Center have teamed up for a special "June Journeys" edition of the Town's
African-American History of Concord Walking Tour
series, combined with a professional theater and arts program emphasizing contemporary Black experience.
On three Sunday afternoons (May 22, May 29 and June 5), visitors can take an expert-guided tour highlighting Concord's history around slavery, the first generation of freed African Americans, and abolitionism. Departing from The Umbrella Arts Center at 40 Stow Street, this 60-minute walking tour covers about 2 miles, visiting major historical sites throughout the Concord Center Cultural District, from Wright Tavern to Old Hill Burying Ground and many more. It also serves as a launching point to further explore sites such as The Robbins House and Louisa May Alcott's Orchard House afterward.
Returning to The Umbrella, groups will enjoy complimentary performing and visual art programs focused on contemporary Black experience and art in America. First, visit "The Colored Museum: Past/Present/Future," a mixed media art gallery exhibition featuring work by 10 emerging and established contemporary Black artists curated by Cedric Vise1 Douglas, as featured in the current cover story for Art New England. Then, attend a professional theatrical production of George C. Wolfe's provocative satirical play, The Colored Museum, directed for The Umbrella Stage Company by Pascale Florestal, named to WBUR's "Artery 25: Artists Of Color Transforming The Cultural Landscape".
Tours must be booked in advance for $10 per person (maximum of 15 per tour) when booking tickets for The Colored Museum (tickets from $15 student to $44 regular adult; military and senior discounts available). Tours depart at 1:15 PM from The Umbrella at 40 Stow Street.
Learn more at https://TheUmbrellaArts.org/TCM or book your performance and tour and online here.
For information about Concord Visitor Center tours, see https://visitconcord.org/groups/
For information about The Umbrella Arts Center, see https://theumbrellaarts.org