The Umbrella @ Home Policies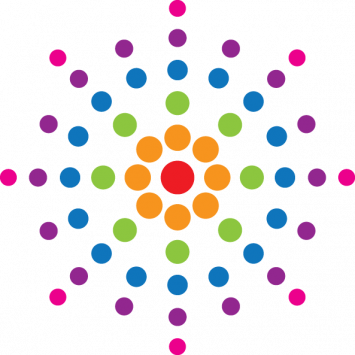 These policies apply to all virtual/online/distance learning offerings by The Umbrella's Education Department, no matter which category they originate from, such as, classes and workshops, camps and vacation weeks, the ceramics studio, the makerspace, parties and events, or other activities.
Table of Contents
THE UMBRELLA @ HOME GENERAL DISCLAIMER:
The Umbrella Arts Center is not responsible for statements made by participants that are posted or recorded on any digital platform.  Furthermore, statements made by participants do not reflect those of The Umbrella or its staff.  
By participating in remote learning at The Umbrella, all participants agree to refrain from disseminating any confidential student information about other student participants, that may be knowingly or unknowingly disclosed or recorded. Distribution of privileged information, private information, and personal digital property is strictly prohibited.  
The Umbrella makes every effort to keep access links (to Zoom meetings, Google Classrooms, SeeSaw boards, and other digital spaces) private, meaning restricted to authorized staff and registered participants. We expect that access to digital learning spaces will not be shared or distributed.  However, by the very nature of the digital format and shared access, The Umbrella can not fully guarantee absolute security of links and digital classroom spaces. Enrollment supposes acceptance of these inherent risks in an online digital space.  
Participants are strictly prohibited from recording digital experiences provided by The Umbrella. The Umbrella Arts Center and it's contract employees retain exclusive ownership of content and when available will make that content accessible to registered users during the period of their enrollment.  
Additionally, strict copyright of intellectual property will apply in The Umbrella's digital spaces. Participants are not permitted to reproduce or claim ownership of visual and intellectual property of other participants. Infractions may be prosecuted to the fullest extent of the law. Sharing of personal information or content may be conducted outside of The Umbrella's classroom between consenting parties, and The Umbrella has no bearing on or responsibility for these transactions.
The Umbrella Arts Center is not responsible for an individual participant's hardware, software, network, or internet connection capabilities as they apply to accessing and maintaining participation in The Umbrella @ Home programs and content. The Umbrella staff, to the best of our ability, will provide reasonable accommodations to all participants, through posted written resources and support during business hours, however certain circumstances may be beyond our control and ability to remedy. 
CONCLUSION POLICY FOR THE UMBRELLA @ HOME 
Upon the conclusion of Umbrella @ Home classes that were conducted within Google Classroom, The Umbrella will notify all students that 2 weeks after the stated end of our semester, the classroom will be archived and participants will no longer have access to the content stored in the classroom drive. As a result we suggest that you download any items that you would like to keep before this time.  
Please note that no student has any right to download or claim ownership of any digital images, files, or documents that are not their own. Please be respectful of others and do not delete files that are not your own.  Please see The Umbrella @ Home General Disclaimer for more information.
Student Account: If you continue to take classes that use Google Classroom through The Umbrella @ Home, you will continue to have access to your @theumbrellaarts.org account. However, your @theumbrellaarts.org account will be suspended during semesters in which you are not enrolled. Your @theumbrellaarts.org account will be reactivated any time in the future that you register for a new Umbrella @ Home program that uses Google Classroom. Each participant will have the ability to reset their password upon reactivation by The Umbrella of their student account.