Volunteers Needed for Winter Solstice!
Volunteer for Winter Solstice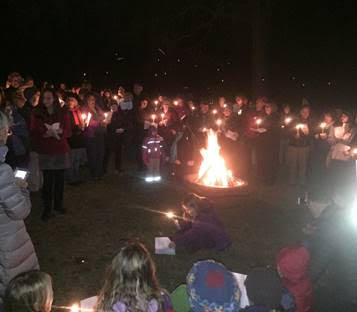 What:
Help set up, host, and clean up Winter Solstice event. This free community event celebrates the longest night of the year with a bonfire, sing-along, s-mores and cider.
A wonderful Volunteer opportunity!
What will Volunteers do? Volunteer tasks are:
Set-Up:  (3:30 - 4:15 pm)   2 volunteers
Parking attendants: (5:45 – 6:45 pm) 2 volunteers
Hosting:  (5:15 - 7:15 pm) 4-5 volunteers
Clean-Up:  (7:15 – 8:30 pm) 2 volunteers
Teens can earn community service hours.
About the event: http://theumbrellaarts.org/event/musketaquid-winter-solstice
When: Wednesday, December 21st, 2017. Volunteer times start at 3:30 pm. Choose one or more time slots.
 Where: The Old Manse, 269 Monument Street, Concord, MA
 Contact: Nancy Lippe nancy@theumbrellaarts.org , Director, Musketaquid Program
Please specify the times and jobs you would like. We will send you additional details when you reply.