Hundred Days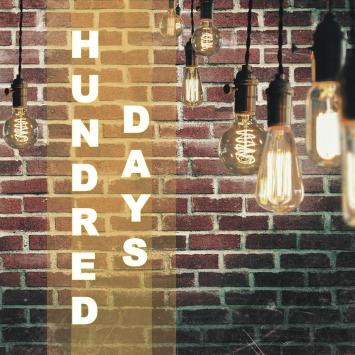 HUNDRED DAYS
January 24 – February 16, 2020
New England Regional Premiere!
Book by The Bengsons and Sarah Gancher
Music and Lyrics by The Bengsons
Sponsored by Joan and John Freeman
HUNDRED DAYS is an uncensored, exhilarating and heartrending true story about embracing uncertainty, taking a leap and loving as if you only had 100 days to live. A luminous musical memoir scored to anthemic folk music, HUNDRED DAYS shines a light in the darkness and is "ablaze with the ephemeral nature of life and love." Staged in our Black Box, this intimate and engaging concert-musical is the perfect vehicle to highlight the versatility of our new home.
Cast
Jess Andra as Abigail
Kirk Vanda as Shaun
with
Vanessa Calantropo
Andrea Giangreco
Staff
Directed by Brian Boruta
Music Directed by David Wright
Scenic Design by Ryan Bates
Lighting Design by SeifAllah Sallotto-Cristobal
Sound Design by Elizabeth Havenor
Costume Designer: Brian Simons
Properties Designer: Sarajane Morse Mullins