Kate Reid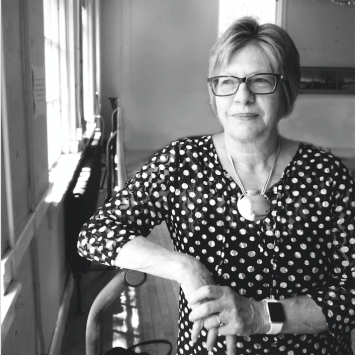 Kate Reid lived first in Concord and then in Carlisle for the last 38 years where she and husband Mark raised three children.
Her theory is that one must be a lifelong learner and the best way to keep learning is to change careers every decade. She has, more or less, followed that rule.  
Although trained as an archaeologist, Kate never worked in the field becoming, instead, an administrative assistant both at USC and CalTech where she managed hundreds of thousands of dollars from government grants for multiple professors and researchers.  
After relocating to the East, they started a family and Kate worked from home for many years as an interior decorator. Once they had their third child, she felt she needed to devote more time to him and less to clients so she closed her business. She later became a Special Needs Tutor in the Concord Public Schools. This was a position that she held for some years until her mother's health declined, requiring travel frequently to California to provide care.
Kate is now retired and has pursued various Adult Education classes such as creative writing and French conversation, and art classes such as ceramics, book illustration and sewing. She enjoys sailing and racing her boat in class races twice a week during the summer. She travels extensively with her husband whose job as an astrophysicist at the Harvard Smithsonian Astrophysical Observatory takes him around the world for meetings and research. Kate also recently ran for and won the office of Selectperson for the Town of Carlisle.
She has been involved with The Umbrella in various ways over the years bringing her children and, later, grandson to the "Mommy and Me" classes; as they grew, she took them to their independent classes. Kate has also attended several classes on her own and has a great appreciation for the wonderful educational opportunities for all ages that are available to the community through The Umbrella.  In addition, she has been interested in supporting the Theater Arts Program at The Umbrella and works to ensure its continued development and success.