Auditions & Opportunities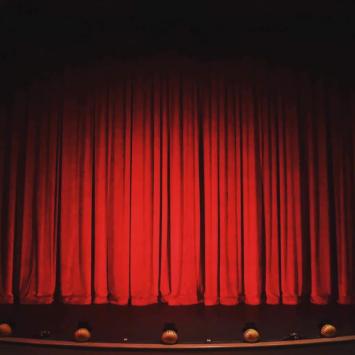 NOW CASTING
LIZZIE
Directed and Choreographed by Ilyse Robbins
First Rehearsal: August 29th, 2023
First Preview: September 21st, 2023
Opening: September 29, 2023
Closing: November 5th, 2023
CHARACTER DESCRIPTIONS
Lizzie - 20's/30's - High belt: F#3-F#5 (belt to A5 if possible.) - The younger daughter of the Borden household, accused of her father and stepmother's axe murders; damaged and twisted, can turn on a dime from fragile, broken, meek and obedient to conniving, sinister, furious, and terrifying.
Alice - to play 20's/30's - High mezzo lyric/mix/belt: G3 (w/F#3 pick-up/ghost-notes in one number) – A5 (legit soprano) - Lizzie's next door neighbor who visits frequently; seductive and secretive, with an almost maternal tenderness in her affections for Lizzie.
Emma - to play 20's/30's - Alto/mezzo belt: F#3-D5 - Lizzie's older sister; resentful of her father's marriage to his second wife and his financial support of her family; protective, outspoken, and commanding; furious, but also desperately sad.
Bridget - to play 20's/30's - Contralto/low alto: F3 (w/E3 pick-up/ghost-notes in one number) – Eb5 (E5 option in one ad lib) - The Borden family maid of several years and occasional show narrator; Irish; speaks and sings in dialect; clever with a dry and dark sense of humor; a rock and roll nihilist; not much gets past her.
WHEN
Monday, June 26th and Tuesday, June 27th beginning at 5 pm. 
WHERE
The Umbrella Arts Center, 40 Stow St., Concord, MA. 
WHAT TO PREPARE
Up to 32 bars of an 80's rock ballad of your choosing. An accompanist will be provided. Please, no a cappella. 
HOW TO APPLY
Appointments will be scheduled in 30 minute blocks. To request an appointment, please email auditions@theumbrellastage.org. Those auditioning will be seen within their block, in the order they arrive. 
CONTRACT
AEA SPT Tier 2 (contract pending, $390/wk min.)
Non-AEA - $2,000 (flat rate)