Auditions & Opportunities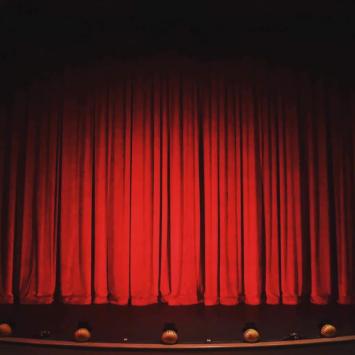 Head Over Heels
Adapted by James Magruder
Concept and Original Book by James Whitty
Music by The Go-Go's
Directed by Brian Boruta
First Rehearsal: March 21st, 2022
First Performance: April 15th, 2022
Closing Performance: May 8th, 2022
SUBMISSION INSTRUCTIONS

All submissions should be emailed to auditions@theumbrellastage.org. Along with your audition material, please include a headshot and resume. Videos may be sent via Youtube or Vimeo links. Submissions are due no later than noon on January 31st, 2022 All submissions will be reviewed by Director Brian Boruta, Music Director David Wright, and Choreographer Lara Finn Banister
WHAT TO PREPARE
Please share a video clip of two contrasting songs in the style of the show. If preferred, those auditioning may use the pre-selected music sides which can be found along with pre-recorded accompaniment tracks here - https://drive.google.com/drive/folders/1VHIJu74ej3YAxwRz7AvNQkcXMIyQwKVc...
If available, please also share a dance reel or performance clip showcasing your movement abilities.

Available Roles:
BASILIUS- King of Arcadia. A sexy, good ol' boy. A hothead, but not a despot. Blindly thinks Arcadia is doing great under his masculine rule, which will be sorely tested during the course of the show.
GYNECIA- Queen of Arcadia. Sexy, wise, beautiful. Like any longstanding spouse, knows how to get her way with her husband when push comes to shove.
PAMELA- Basilius and Gynecia's older daughter. Confident and obsessed with her appearance. Known to be the most beautiful bachelorette throughout Arcadia.
PHILOCLEA- Basilius and Gynecia's younger daughter. Shy and a "good girl", she yearns to follow her heart rather than obey her father's orders.
DAMETAS- The King's viceroy; father to Mopsa.
MOPSA- Handmaiden to Pamela. Warm, skeptical. Growing up without a mother has made her wise beyond her years about everyone and everything, which is why she is the (sometime) narrator to the show.
MUSIDORUS- A young shepherd who courts after Philoclea.
PYTHIO- The Oracle; powerful, mysterious. Demanding. Great sense of humor--can see through everyone--they are the Oracle of Delphi, after all. 
ENSEMBLE- Unique, charismatic individuals to inhabit the kingdom of Arcadia.

CONTRACT
AEA SPT Tier 2 (2021 min. $328/wk)
Non-AEA - $2,000 flat rate
PERSONNEL
Brian Boruta, Producing Artistic Director
David Wright, Music Director
Lara Finn Banister, Choreographer
Equity's contracts prohibit discrimination. Equity is committed to diversity and encourages all its employers to engage in a policy of equal employment opportunity designed to promote a positive model of inclusion. As such, Equity encourages performers of all ethnicities, gender identities, and ages, as well as performers with disabilities, to attend every audition.
Pursuant to the terms of a concession made to this employer's agreement, the employer has agreed that any Equity member who attends this call will have an opportunity to be seen.