Auditions & Opportunities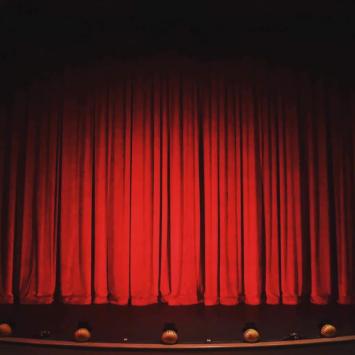 SEEKING:
AEA Actors and singers who are Black/of the African Diaspora. Local hires encouraged to apply.
THE COLOR PURPLE
By Marsha Norman
Music and Lyrics by Brenda Russell, Allee Willis, and Stephen Bray
Based on the novel by Alice Walker
Directed by BW Gonzalez
Music Directed by Nathanael Wilkerson​
First Rehearsal: April 18th, 2023
First Performance: May 12th, 2023
Closing Performance: June 4th, 2023
CHARACTER DESCRIPTIONS:
CELIE (Black, 20s-40's): Drives the story. Vulnerable, spirited, introverted, mischievous, seemingly passive but really not, has a deep, hard soul, believes that she is ugly, has a sense of humor which is sometimes wicked. She is an observer. Needs a great belt singing voice with lots of soul.
SHUG (Black, 30s-40s): A popular singer, we meet her at death's door. Attractive, confident, dynamic, powerful, irresistible, but has a frailty, like a wounded animal. Her vulnerability is shocking later on. She is loved by both Celie and Mister. Needs a knockout, Bessie Smith-style, bluesy singing voice.
MISTER (Black, 30s-40s. Also known as ALBERT): Like Celie, a deep well.Handsome, big, masculine, strong presence, dominating, capable of brutal behavior but also a victim in his own way. Gets his power for free. Married to Celie, he abuses her. He is in love with Shug. He transforms to a kind man by the end of the story. Needs a great singing voice.
SOFIA (Black, 30s): Powerful warrior woman. Physically bigger and beautiful. Comfortable being large, great sense of humor, touching, vulnerable. Married to Harpo, she does not let anyone mistreat her. Needs comic chops. Needs a great belt singing voice.
HARPO (Black, 20s): Mister's vulnerable, confused, good-hearted son.Represents the new generation. He marries the independent Sofia. He spends much time trying to get Sofia to obey him the way Celie obeys his father, but he is unsuccessful, as Sofia is considerably stronger than he is. Harpo eventually establishes a jukejoint in his first house and becomes Squeak's lover. Later, he and Sofia reconcile. Through his love of Sofia, he learns how to love a woman. Needs a great tenor singing voice.
NETTIE (Black, 20s-40's): Celie's younger sister. Attractive, adventuresome, feisty spirit, maternal, more educated and knowledgeable than Celie. She has a powerful bond with Celie. Forced by Mister to leave Celie, she starts a new life in Africa.
SQUEAK ( Black, 20s): Harpo's lover after Sofia leaves him. Although she is mistreated, she eventually undergoes a transformation, demanding to be called by her actual name, Mary Agnes, and starting a new life. She is of mixed ancestry. Attractive, sassy, fiery, strong-willed, unafraid to take anybody on, has a caring heart. Needs comic chops. Needs a great singing voice with belt and soprano capability.
ADULT SINGERS: male and female identifying, 20s – 50s, African-American. All types and singing ranges. Need fantastic singing voices and dynamic personalities. To play various roles in the ensemble The ensemble includes a trio known as Church Ladies, busybody types who are featured throughout the show.
WHERE: Auditions will be held in person at The Umbrella Arts Center, 40 Stow Street, Concord, MA 01742
WHEN: Monday, February 13th and Wednesday February 15th, by appointment only, from 6pm until 10pm
WHAT TO PREPARE: Please prepare a one to two minute monologue from African American theatre, literature or poetry. Selections should be memorized. A spiritual or hymn of your choosing (other than Amazing Grace), either a cappella or accompanied.
HOW TO APPLY: For additional questions or information, or to schedule an appointment please email auditions@theumbrellastage.org. Please also attach a headshot and resume. 
CONTRACT:
AEA SPT Tier 2 (Contract Pending, 2021 min. $370.50/wk)
Non-Union - $2,000 Flat Rate