Umbrella Artists on Exhibit
July 15, 2022 by Stewart Ikeda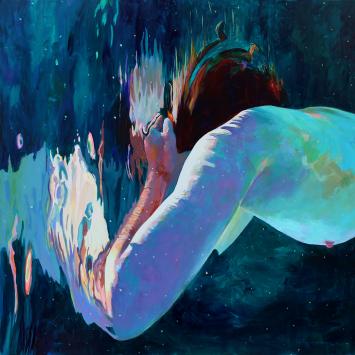 Our Umbrella Studio Artists and Teaching Artists are busy creating and exhibiting work in galleries, museums, and other venues all around New England and beyond! Just a few to watch out for this summer include:
"35 Paintings at Trinty Church"
Trinity Church, 81 Elm Street, Concord, MA
On View through January 2, with reception Dec. 14, 6:30-8:30
The Three Stones Gallery Holiday Small Works Show
34 Main Street, Concord, MA
Holiday Shop At the Mill – Darby Scott
Old Mill Village, 47 High Street, Suite 106, North Andover, MA
On view through Dec. 25, with Artist Talks December 10 and 17, 3PM
Concord Public Library
September 2-30 (reception on Tuesday, September 27, 5:30-7:30 PM) 
Cultural Center of Cape Cod, online gallery
Permanent Exhibit
UNEARTHED: Relics of Memory
Lucy Lacoste Gallery, 25 Main Street, Concord, MA
On view August 27 - September 24, 2022
"Fathom: The Art of Kat O'Connor"
Worcester Art Museum
On view July 16 – October 16, 2022, Artist's Talk July 24 at 2PM, and Gallery Visitor Greetings July 16, 10AM-12PM and August 5, 11-1PM
Burlington City Arts, 135 Church Street, Burlington VT
On view July 9 - October 2022, Wed. - Fri. 1-5 pm, Sat. 12-8pm, Sun. 12-5 pm
The 86th Regional Exhibition of Art and Craft
Fitchburg Art Museum, 185 Elm Street Fitchburg, MA
On view June 24 - September 4, 2022
"Finding the Child in Me: Book Illustrations and Etchings"
Concord Free Public Library, 1322 Main Street Concord, MA
On view July 2-29, 2022
"Boundaries: 37 Works by New England Artists"
Six Bridges Gallery, 77 Main Street, Maynard, MA
On View June 22-August 13, Artists Reception June 25 from 4-6PM
Concord Art Association Student Teacher Show
The Concord Art Association, 37 Lexington Road Concord, MA 01742
On View July 21-August 16, Opening July 21 5:30PM