Sneak Preview: Winter 2019 Classes Brochure - Registration Open!
November 28, 2018 by Stewart Ikeda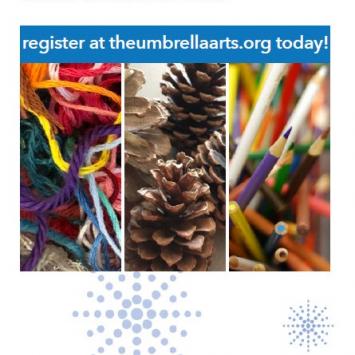 The Umbrella Arts Education and Arts & Environment Programs are delighted to preview the digital Winter Arts Classes Brochure listing new courses scheduled for the Winter 2019 session.
Early course registration opens online starting Nov. 28, 10:00 AM at TheUmbrellaArts.org.
Interested students can also learn about and register for classes during The Umbrella's free Winter Market (Nov. 30-Dec. 2, 2018) event at the newly renovated 40 Stow Street studios, where some of the Winter classes will be held. (Some other winter classes will continue to be held in the temporary spaces at The Umbrella Annex.)
Additionally, the new course listing also features early registration for February Vacation Week (19-22) Camp, "Art Explorers – Storytellers," for students ages 5-12. for youth, plus special promotions for new first-time students and for families registering two or more children.
Click to View, Download, Share PDF in New Window