The Umbrella Annex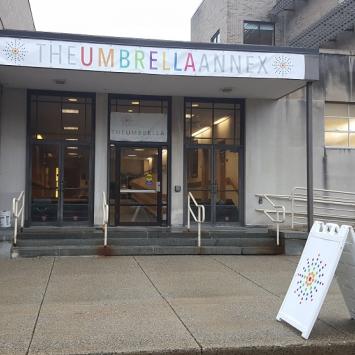 The Umbrella Annex, located at 57 Old Rd. to Nine Acre Corner (ORNAC), will be home to The Umbrella's Arts Education classes and Performing Arts shows as we update our home at 40 Stow Street in Concord, MA.
We are across Route 2 from Emerson Hospital.   
If you are heading westbound on Route 2, take a right at the intersection of Emerson Hospital onto  Old Road To Nine Acre Corner (ORNAC). Take an immediate right at the sign for 57-59 ORNAC. Just before the building, turn left into the parking lot. The second building entrance (past Care One) is The Umbrella entrance.
If you are on Main Street (MA-62W) coming from Concord Center, turn left at 57 ORNAC (look for the O'Brien Properties sign). Stay to the right as you drive in and the parking lot is on the right side. If you've reached Care One you've gone too far.
Note: there are several parking lots all around the complex.
If you see Concord OB/GYN Associates you are at the other side of the building. Circle your way around to the other side of the complex. If you see Care One in front of you, The Umbrella entrance is just to the left.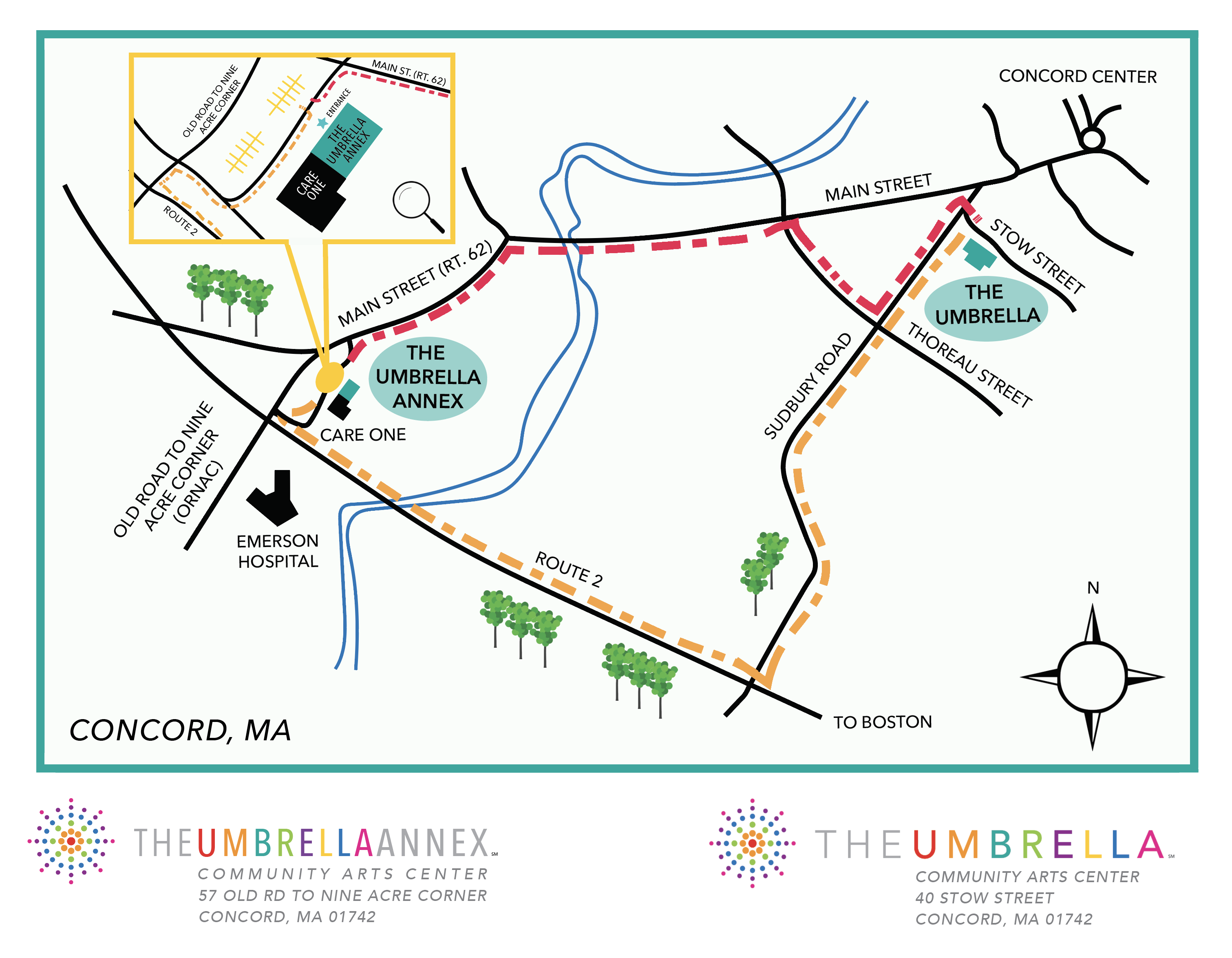 A look around The Umbrella Annex from The Umbrella on Vimeo.