Looking for Classroom Volunteers (ages 15 – 17)
January 17, 2022 by Rachel Olson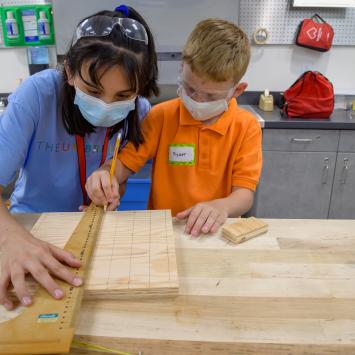 Our Classroom Volunteers are middle and high school aged young adults ages 15-17 who volunteer as a part of our Umbrella February Vacation Week Program. In this role volunteers develop a sense of responsibility through observation, participation, planning and implementation.  Classroom Volunteers have the opportunity to be a great help to the Lead Teachers, Assistant Teachers and the Students. 
Interested in being a Classroom Volunteer? 
Please fill out the application by February 1, 2022

The Umbrella's Expectations for Classroom Volunteers:
The students need to know you are here to help them. 
Be on Time. Let the Teacher and Education Program Manager know when you go on break or go home. 
Wear your name tag. This helps the students, parents, teachers and Umbrella staff.
Be a positive role model.
Engage with the children in a fun and positive way.
Work with the teachers in a helpful, constructive way.
Do your part in the cleanup process, if everybody helps, it takes less time to accomplish all the tasks.
Take Initiative! Gain awareness of what is needed at any particular time. 
Help to inspire!
Follow and enforce all health & safety protocols. 
If you have any questions please contact Rebecca Campbell, the Education Program Manager at rebecca@theumbrellaarts.org 
View all volunteer opportunities here