ArtWeek: Call for Applications!
January 27, 2020 by Rachel Olson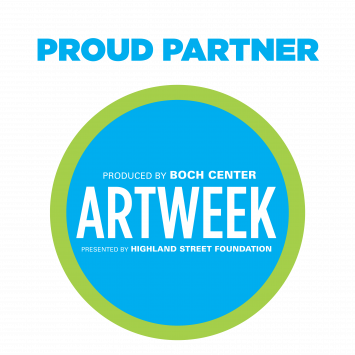 Applications are open!
The Umbrella Arts Center is partnering with ArtWeek to spread the word about this award-winning statewide festival dedicated to making the arts affordable and accessible to everyone. 
This year, between Friday, May 1 – Sunday, May 10, individual artists, cultural organizations, and businesses alike are invited to open their doors to share hands-on, interactive or behind-the-scenes creative experiences to neighbors of all walks. Now in its 7th year, ArtWeek is also engaging those outside the arts sector -- such as restaurants and lodging businesses -- who want to partner with artists to offer creative experiences, from Hotel-and-a-Show packages to Art-Inspired Menus.
It is free, easy, and inspiring to be part of this innovative festival, and participating events are promoted to audiences all across the Commonwealth. The final deadline for applying to host an event is February 21, so don't delay, apply today at www.artweekMA.org.
After February 21, this same page will be updated with details of the many planned Artweek special events taking at The Umbrella in May, as well as those hosted by our partners and friends in Concord and surrounding towns, so stop back soon!
Presented by Highland Street Foundation and produced by the Boch Center, ArtWeek has offered 1,000+ unique experiences to adults and children of all ages and backgrounds since 2013. This year, ArtWeek is being supported by hundreds of Community Partners, Media Sponsors, and Lead Champions: Massachusetts Cultural Council, Massachusetts Office of Travel & Tourism, and the Commonwealth of Massachusetts.