Mark Sutherland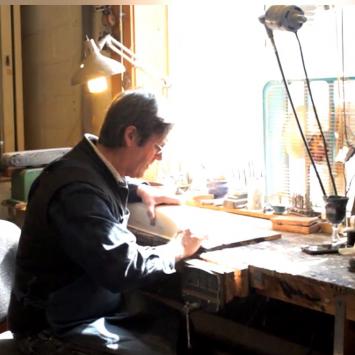 Mark Sutherland has been building & repairing ship models & maritime folk art on a professional basis since 1979. Prior to that he worked in carpentry, boatbuilding, and as yacht delivery crew.
He has studied traditional maritime arts & art history, which informs his work . He does most projects on commission, but occasionally finds the time to execute original creative projects. His work is sold in several galleries on Nantucket, in Maine, and at Mystic Seaport.
He has been teaching classes in traditional half hull model carving on Nantucket, Cape Cod, and in Maine since 2008.
He is an active sailor, owning several traditional wooden small craft and an enthusiastic amateur musician playing old time blues on slide guitar.
He has been a resident artist at The Umbrella since 1988.
Mark Sutherland Ship Models from Juliette Sutherland on Vimeo.