Dracula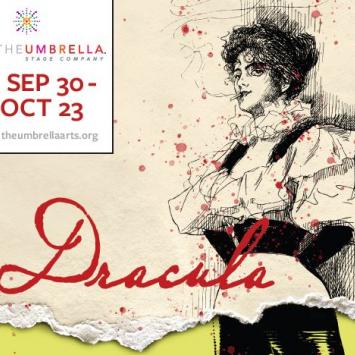 DRACULA: A feminist revenge fantasy, really
September 30 - October 23, 2022

ALL CLOSING WEEKEND PERFORMANCES ARE SOLD OUT!
Based on the novel by Bram Stoker
By Kate Hamill
Directed by Michelle Aguillon
Run time: 2 hours with a 15 minute intermission
"One of this Fall's 10 Shows to See" – Don Aucoin, The Boston Globe
"Top Boston Theater Picks for October" -- Broadway World Boston 
"Action-packed, funny, scary and perfect for the Halloween month" - Tom Boudrot, New England Theater Mirror
"Abundantly clever...a rip-roaring production" -- Michael Dale, Broadway World 
One hundred and twenty five years after its publication, Bram Stoker's Dracula still looms large, thrilled to and interpreted by each generation in turn.
And now, in a bold new adaptation, award-winning playwright-actor Kate Hamill sinks her teeth into the seductive tale and its patriarchal take on the modern woman. One of the most produced playwrights in America for 3 years running, Hamill has been deliberate about creating feminist, female-centered classics – whether in new stories or adaptations of such works as Emma, Sense & Sensibility, Little Women and The Scarlet Letter. In Dracula, she wryly confronts the sexism in Stoker's classic, turning it into "a feminist revenge fantasy, really," full of colorful characters for our times. 
You're in for a fun, fearless ride when the Count meets his match – and the #MeToo movement – in this fast-paced, theatrical tour de force.
"The script, which Hamill labels 'A bit of a feminist revenge fantasy, really' is fun. Yet it is also fearless, and not in the Cosmo way." -- Alexis Soloski, New York Times  
COVID POLICY: In keeping with union regulations protecting the performers, facemasks will be required for performances inside the Black Box Theater. Effective Sep. 7, 2022 until further notice.
CONTENT WARNINGS: This play contains sexual situations, violence, and suicide - may not be appropriate for persons under 16 years old. This production uses strobe light effects and fog effects.
Our 2022-2023 season, was created in collaboration with members of The Umbrella Stage family, including Board, Staff, Directors, Designers, and Performers. We would like to extend our deepest thanks for their time, insights, and perspectives. 
SPOTLIGHT ON DRACULA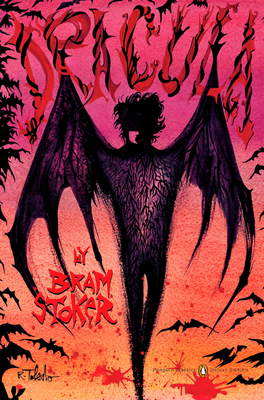 TELEVISION: Four new vampire TV shows make their debut this fall. Click here for a round up of currently streaming shows you can take a bite out of, or spend your weekend binge-watching old epsiodes of Buffy!
LITERATURE: The Umbrella is proud to partner this season with our friends at The Concord Bookshop. For each show this season they'll be recommending some related titles to add to your reading list and enhance your theater-going experience. Want to start reading now? The links below will bring you directly to The Concord Bookshop website where you can order your selected title and support your local business community.
FILM: In a twist from 1992's Bram Stoker's Dracula starring Keanu Reeves, modern Dracula retellings have delved into this supernatural tale and turned the concept of the femme fatal on its head. Check out 2020's Dracula from Netflix, in which Dracula comes up against generations of the Van Helsing women.
SPOTLIGHT ON KATE HAMILL
INTERVIEW: "Sick of seeing sidelined heroines, these playwrights are rewriting classics like 'Peter Pan' and 'Dracula' to reinvent the female characters".
Kate Hamill & Laura Gunderson interviewed for The Lily by Rebecca J. Ritzel
INTERVIEW: "A Dracula for the Age of MeToo"
Kate Hamill interviewed for The New Yorker by Maya Phillips
Cast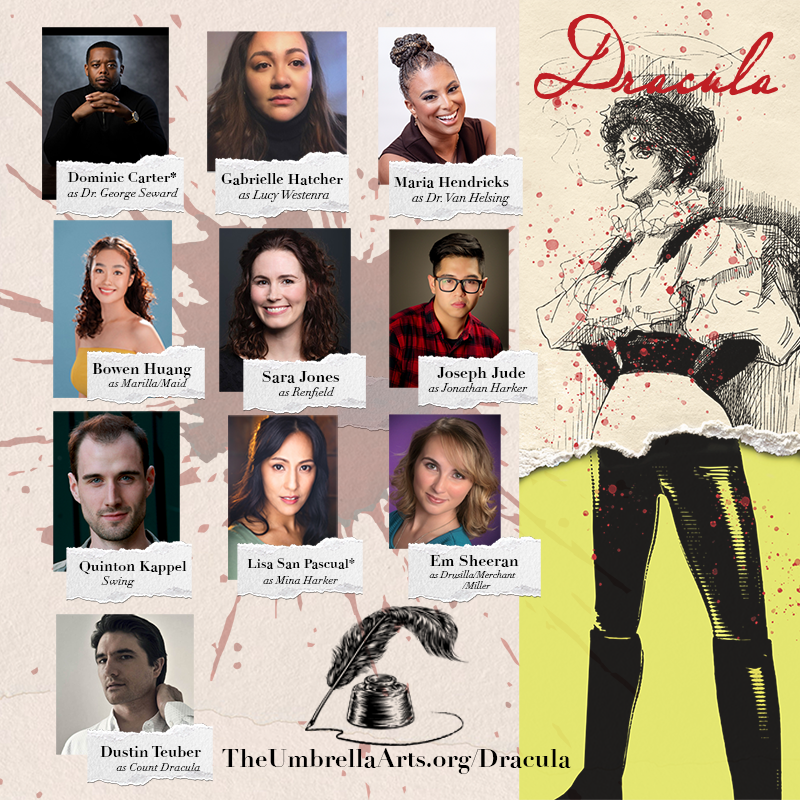 Staff
Producer: Brian Boruta
Director: Michelle Aguillon
Stage Manager: Sydney Boncoddo
Assistant Stage Manager: Johnny Penney
Assistant Stage Manager: Jingwen Zhang
Lighting Designer: SeifAllah Salotto-Cristobal
Sound Designer: James Cannon
Scenic Designer: Melody Hsu
Costume Designer: Anna Silva
Properties and Set Dressing: Sarajane Mullins
Original Music Composer: Valerie Forgione
Technical Director: Al Forgione
Scenic Charge: Page Evett
Intimacy Director: Kayleigh Kane 
Music Composer: Valerie Forgione
Fight Director: Sarah Flanagan