Ninjas in Nature Summer Program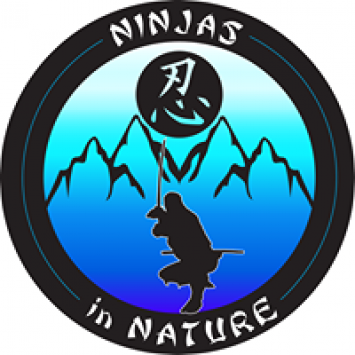 ---
Want to combine ARTS and ENVIRONMENT this Summer? 
The Umbrella Arts & Environment Program is pleased to offer an action-packed adventure virtual program based on our successful Ninjas in Nature classes this summer!
Active, creative kids will have a chance to combine skills of nature, awareness, high energy games, art activities and introductory arts of the ancient ninja. Participants receive a "Treasure Box" of supplies needed for the activities. Ninja Awareness Week offers the Ninjas in Nature curriculum and opportunity to earn certifications, but also provides a slightly different set of activities based on the interests and knowledge of instructors. Our featured instructors this summer include Ken Clarkson, Rob Riman, and others. 
All Ninjas in Nature programs run Mon-Fri, 10 am - 2 pm, for ages 7-12, and are virtually on Zoom.
---
PROGRAM DATES/THEMES
June 29-July 3 - ​Ninjas in Nature: Ninjawareness
Mon-Fri, 10 am - 2 pm - Ages 7-12
(Additional session will be added if the week fills.) 
Description: Be prepared to "lose yourself and come to your senses!" We will turn on your "spidey senses", sensory awareness, and ninja-jedi skills through a backyard sensory awareness week. We will also teach ninja movement and agility skills. Students completing all of the training will earn a new level of rank and patch for the "Awareness Path" training for our Ninjas in Nature curriculum. New students to our NiN curriculum will receive home video training lessons in our Level 1 NiN Rank curriculum prior to the Ninjawareness week. Students completing all the skills challenges of the week will receive a certificate and patch.
Format:
This program will be led by two instructors and use a combination of zoom instruction/preparation sessions (1 hour each, twice a day) followed by home backyard skills and awareness "missions". The general flow will follow this routine:
10 am morning zoom session: group welcome, introductions, and first skill teaching

11 am zoom ends. Students will go outside to work on their skills (aka the morning "ninja mission") followed by lunch on their own time

1 pm afternoon zoom: Students share experiences from morning mission. Afternoon skills instruction

2 pm zoom ends. Students go outside to complete their afternoon zoom mission. 
Process repeats daily. 
Resources needed to participate:
Each student will receive a "Treasure Box" of materials needed for the weeks activities, such as twine, bandana, duct tape, magnifying glass, and more. 

Each student will need a computer, tablet, or cell phone which has a camera, mic, and is connected to the internet.  Parents are encouraged to install the Zoom app before class begins.

Close-to-home access to an outdoor space that contains natural features such as trees, shrubs, grass, etc.   A backyard would do fine, or a park just down the street.

Child must have permission to explore this outdoor space unattended for up to an hour during the class, or have an adult available to accompany them if need be.

Students may need a timepiece or parental help keeping track of time to arrive promptly for the Zoom calls.
Parent Role:
During the "ninja missions" twice a day, if the student doesn't have a sibling partner, they occasionally may need the assistance of a parent for a partner skills challenge (5-10 min maximum). Students will have a short list of materials needed for the week (ex. Notebook, bandana, other household objects), which parents may need to assist with gathering. This list will be provided before the week of classes.
Instructors: Ken Clarkson, Rob Riman, and others
---

More Ninjas in Nature Summer Programs
Ken Clarkson will lead two other virtual programs, with no required zoom time. Additional information and registration for additional Ninjas in Nature Summer Programs will open up soon. 
Ninjas in Nature: Level One Training
Instructor: Ken Clarkson
Time: Access at any time
Cost: $49
Video Training Modules
There are four core skills to complete for this introductory training. We provide easy to follow videos for you to learn the skills, and then go do them yourself at home. These videos are short, engaging and designed for parents, youth leaders, or instructors to show to their students!
Interactive Student Platform
We utilize the Seesaw learning platform for posting lessons, student response, and instructor feedback. After students learn the skills from watching our videos, they post videos, photos, or written assignments. 
Instructor Connection
We believe in active engagement with every student. Instructors review every student post, then respond by video, audio, or writing to every response by a student.
Certificate of Completion
Following final instructor review of their skills, students receive an electronic rank certificate from Pathways Dojo.
The Art of the Ninja 
Instructor: Ken Clarkson
Time: 4 week program, 2 lesson/week with instructor feedback
---
MORE INFORMATION AND CONTACTS
40 Stow Street, Concord, MA 01742
PH: 978.371.0820
---
SPECIAL NOTES:
All Ninjas in Nature summer camps will be held virtually using Zoom. 
Program weeks that are under-enrolled will be cancelled 2 WEEKS prior to the start date. 
Late Registrations: Registrations will close 12am on Monday, 2 weeks prior to the start of camp. Registrations after deadline date may be accepted on a space available basis with an additional fee of $25. Parents may contact The Umbrella office by phone or in person and be ready to make full payment at the time of registration. 
Further Reading