Breaking the Mold
This fall, The Umbrella Gallery is immersed in the art of craftsmanship. We're opening our 2017-2018 Gallery Season with Steve Klein: Breaking the Mold, 50 Years of Innovation in the Art of Guitar Building immediately followed by Contemporary Traditions: The Work of North Bennet Street School.
Join us on Sunday, October 22 for BREAKING THE MOLD, a daylong symposium on the contemporary and traditional craftsmanship on display in these two exhibits. Our keynote speaker is Master Luthier Steven Kauffman, builder of Steve Klein acoustic guitars (many of which will be featured in the Breaking the Mold exhibit). We'll end the day with a special concert by one of the most sought-after guitar voices in contemporary music, Bill Frisell.
Speakers
Dave Golber, Violin Maker and North Bennet Street School Alum `98: "Strange Instruments in a Strange Land - Building Hardanger Fiddles in America"
Ellen Kaspern, Independent Furniture Maker and Adjunct Instructor at North Bennet Street School: "Progression of a Modern Day Furniture Maker"
Steven Kauffman, Master Luthier and builder of Steve Klein acoustic guitars: "Bracing for Innovation: How Steve Klein and Kasha Physics Changed the Steel-String Guitar Forever"
Darcy Kuronen, Pappalardo Curator of Musical Instruments at the Museum of Fine Arts: "Musical Instruments as Collectible Art"
Peggy White, Canadian luthier
Expert Panel with Steve Klein, Steven Kauffman, Ned Steinberger, moderated by Darcy Kuronen
Schedule
1:00 pm - Registration
1:30 pm - Artist Presentations with musical interludes
4:15 pm - Keynote Speaker
5:30 pm - Panel Discussion
6:30 pm - Dinner Break with music by Kinloch Nelson. Dinner for sale by Above the Clouds food truck.
7:30 pm - Evening Concert with Bill Frisell
Tickets
Artisan Presentations from 1:00-6:00 pm: $45 for general, $25 for students
Bill Frisell Concert from 7:30-9:00 pm: $35 for general, $20 for students
For a Full Day Pass (including the presentations and the concert): $75 for general, $40 for students
This event is generously sponsored by the following businesses: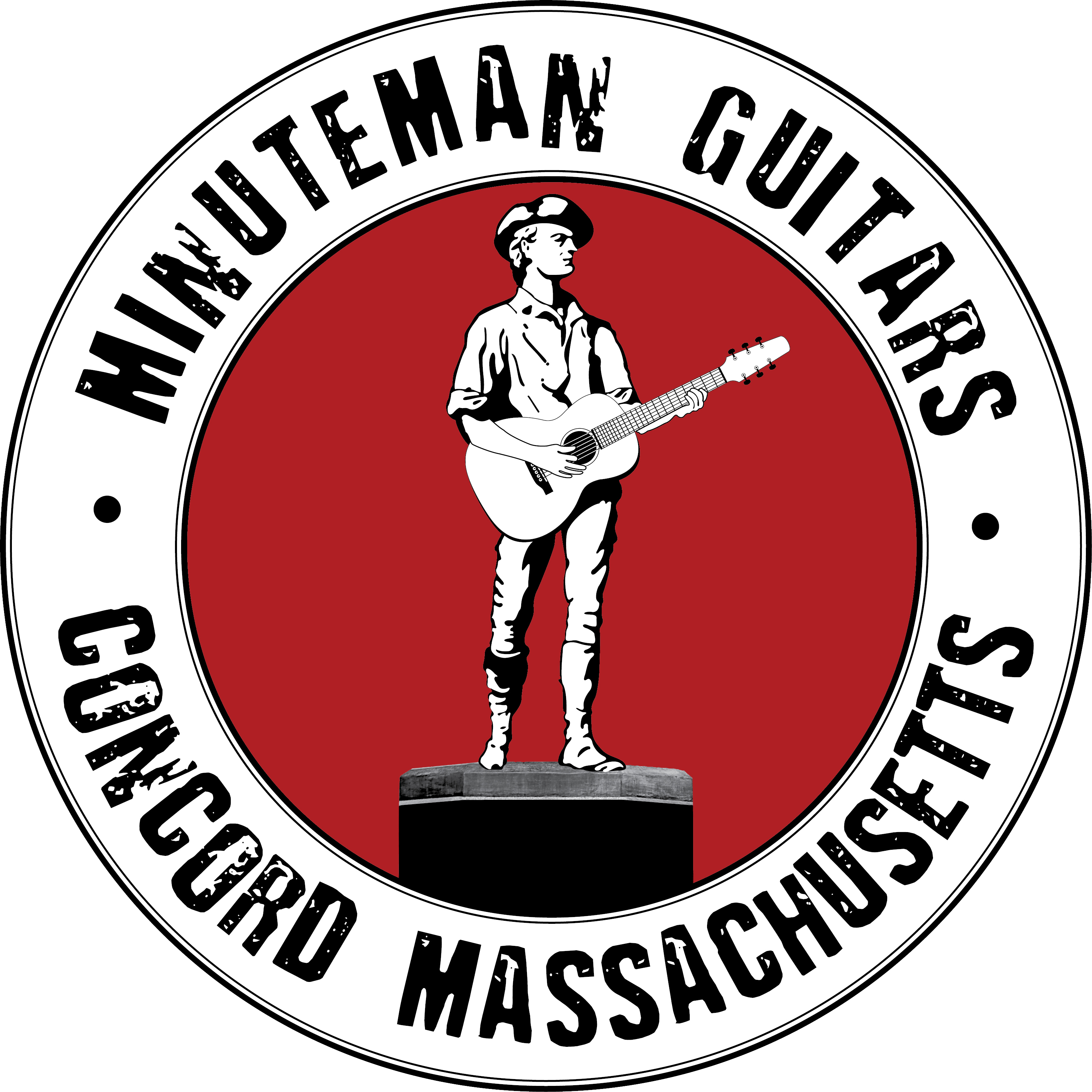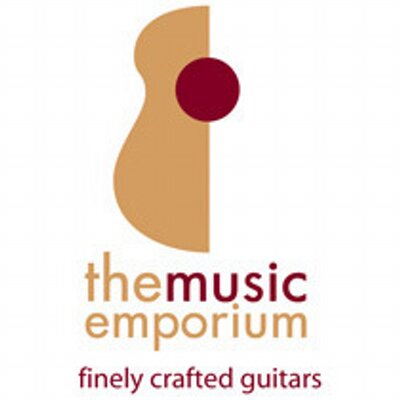 ABOUT THE SPEAKERS
Steve Klein built his first guitar in 1967.  From there, he progressed to becoming a pioneering designer and builder of electric and acoustic guitars.  His ergonomic, headless electric guitars were shaped by input from Carl Margolis, Ronnie Montrose, and Ned Steinberger.  His custom acoustic body shape and flying-brace design resulted from work with Dr. Michael Kasha.  In 1991, Klein and Bob Taylor designed and released the Taylor/Klein acoustic bass.  In 1994, luthier Steve Kauffman became a partner in Klein Acoustics' production and continues that partnership until today.  In 2016, Klein released a new line of acoustic guitars, featuring yet another push forward in ergonomics and design. Klein acoustics are played by Steve Miller, Joni Mitchell, Andy Summers, and Joe Walsh, among others.  Klein electrics are played by Bill Frisell, Lou Reed, and David Torn.  Michael Hedges played a Klein electric harp guitar, and Stanley Clark and Sting play Taylor/Klein basses.  Innovative and unique instruments designed by Steve Klein include The Electric Bird, Big Thunder, the Leonardo Da Vinci, and the Fibonacci. 
Steve Kauffman began working with wood and playing guitar at a very young age.  The two passions merged in 1975 when he began a career in lutherie.  The year 1978 marked the beginning of a collaboration with Sonoma luthier Steve Klein that continues to this day.  Working in his shop near Eugene, Oregon, Kauffman builds both Klein steel-string guitars and also guitars of his own design.
Wilson Schünemann launched this official digital archive of the life works of Steve Klein in 2016.  This open access collection of designs, photos, images, and articles from around the globe was born out of admiration for the design and artistic innovations that Steve Klein brings to the world of lutherie.  To learn more about the life works of Steve Klein, enjoy complimentary access to the collection at www.kleincommunity.com.
Ellen Kaspern is a custom furniture maker and graduate of the North Bennet Street School's Cabinet & Furniture Making program in Boston. She started woodworking in her father's woodshop as a young child. After college & graduate school she decided to pursue a career in furniture making. She owns Ellen Kaspern Design and has been a member of the cooperative Fort Point Cabinetmakers in Boston since 2004. She has been teaching in the continuing education program at North Bennet Street School for over a decade and is an adjunct instructor in their full-time program. Along with building custom furniture, Ellen demonstrates woodworking techniques. She has presented her skills at the National Museum of Industrial Industry, Peabody Essex Museum, Society of Arts & Crafts, Old Sturbridge Village, Plimoth Plantation, Fuller Craft Museum, along with other institutions on the East Coast. Ellen uses traditional techniques and construction to build modern furniture. 
Darcy Kuronen has worked since 1986 at the Museum of Fine Arts, Boston, where he is the Pappalardo Curator of Musical Instruments. In 2000 he organized the critically acclaimed exhibition, Dangerous Curves: Art of the Guitar, celebrating the diversity of guitar design over the past four centuries with 130 rare instruments from private and public collections. Kuronen also serves as volunteer curator to the collection of historical instruments owned by the Boston Symphony Orchestra. He attended the University of South Dakota in Vermillion, where he received his undergraduate degree in harpsichord performance and a Master of Music with a concentration in the history of musical instruments. A specialist in early American instruments, he has written several articles and lectured widely on this subject.
David Golber was always involved in music and instruments.  He took an early retirement from computers, and came to Boston to study violin-making at North Bennet Street School.  Somewhere in there, he spent a bunch of time in Norway with players and makers of Hardanger fiddles.  He has a tiny shop at the north end of Charlestown, and does a few repairs and makes a few instruments.  He recently decided to concentrate entirely on Hardanger fiddles.
Kinloch Nelson's 45-year career has run the gamut from solo classical and fingerstyle guitar concerts to club and festival dates with jazz, country, rockabilly, rock and swing bands. Along the way, he has played with such notables as Buddy Guy, long-time influence Danny Gatton, Tom Paxton, Stephen Bennett, Mike Chapdelaine, Muriel Anderson, and numerous others on today's fingerstyle guitar scene. Performance credits include the Montreal Jazz Festival, Time/Warner Jazz Festival, Fretted Instrument Guild of America, and the Newport, Montreal, and Healdsburg Guitar Festivals. Nelson's guitar music has appeared in Acoustic Guitar Magazine, been reviewed in Just Jazz Magazine, and featured in concert on PBS Television and Radio. Teaching credits include 25 years at The Hochstein Music School in Rochester, NY teaching guitar, four years of "Music As A Creative Language" at the Maryland Summer Center for the Arts in Baltimore, and numerous workshops over the years. Currently, Nelson runs a Guitar Artistry Concert Series, and is acting president of The Rochester Guitar Club in Rochester, NY.
Over the years, Bill Frisell has contributed to the work of such collaborators as Paul Motian, John Zorn, Elvis Costello, Ginger Baker, The Los Angeles Philharmonic, Suzanne Vega, Loudon Wainwright III, Van Dyke Parks, Vic Chesnutt, Rickie, Lee Jones, Ron Sexsmith, Vinicius Cantuária, Marc Johnson (in "Bass Desires"), Ronald Shannon Jackson and Melvin Gibbs (in "Power Tools"), Marianne Faithful, John Scofield, Jan Garbarek, Lyle Mays, Vernon Reid, Julius Hemphill, Paul Bley, Wayne Horvitz, Hal Willner, Robin Holcomb, Rinde Eckert, The Frankfurt Ballet, film director Gus Van Sant, David Sanborn, David Sylvian, Petra Haden and numerous others, including Bono, Brian Eno, Jon Hassell and Daniel Lanois on the soundtrack for Wim Wenders' film Million Dollar Hotel.