Hillary Kane: UNEARTHED: Relics of Memory
September 9, 2022 by Sarah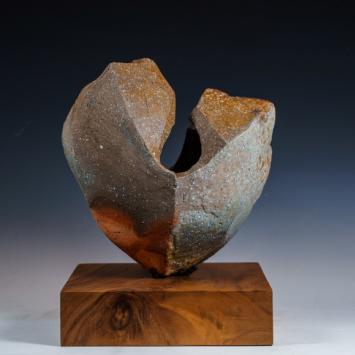 The Umbrella Studio Artists are all around! We are proud to support our Artcubator resident, Hillary Kane, and her show UNEARTHED: Relics of Memory, currently on display at the Lucy Lacoste Gallery until September 24, 2022. 
An international ceramic artist and Umbrella instructor, Hillary has always been fascinated by the mediums of clay and paint, including their inherent differences and where they connect. In her own words, the ceramic sculptures and paintings in this show are "excavations…transmuted by fire into rock-like totems" that have been "magnified in scale to lend the proper weight to their remembered significance". 
Alongside her show, Hillary will be giving a free artist slide talk here at The Umbrella on September 18 from 3-5pm. For more information on how you can be a part of this opportunity, click here!