Article: Quilting, Color and Fiber Arts @ The Umbrella
December 11, 2018 by Admin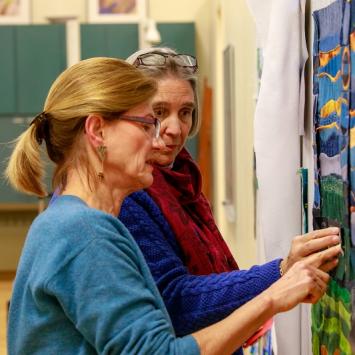 We're pleased to share this wonderful article about quilting and fiber arts at The Umbrella by writer Christine Diaz recently published in the Concord Patch news. 
The feature shares an inside look at artist Tica de Moor's approach to teaching advanced concepts and techniques in using color for quilt art.
De Moor's popular quilting art class was announced in The Umbrella's new Winter Classes 2019 Brochure, and is registering now.
The Umbrella thanks the article's author (who is also a parent of a longtime student in our youth arts education program) for sharing her article with us!