#5WomenArtists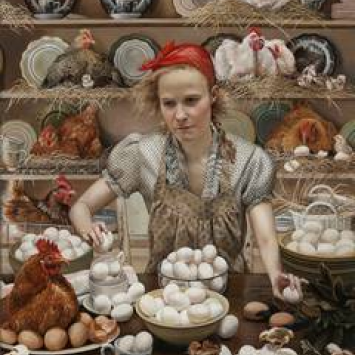 written by Meghan Murray, The Umbrella's 2016-2017 Artist-in-Residence
In honor of Women's History Month and International Women's Day, I thought I would focus March's blog post on a few women artists.
A social media trend has been making the rounds this month, called #5WomenArtists, and simply asks people to name five female artists. The campaign was launched by the National Museum of Women in the Arts to raise awareness of female artists. It comes as no surprise that many people can easily name several notable male artists, but struggle to name women. This is due to a huge discrepancy in male vs. female representation in museums and galleries across the world. The US is a leader in the art world, but is one of the biggest offenders when it comes to sexism in art. For example, according to the National Endowment for the Arts, 51% of visual artists today are female, but work by female artists "makes up only 3–5% of major permanent collections in the U.S. and Europe". In commercial galleries, as well, only 30% of work is by female artists, though half of all MFAs in the US are earned by women.
The Guerrilla Girls,of course, bring this all to light in their poster campaigns.
Though the statistics are frustrating, I should point out that the art world is slowly but surely correcting its misrepresentation. More women are running US museums (from 32% in 2005 to the current 42.5% of museums). And the NMWA's #5WomenArtists campaign is an excellent effort to shed light on the work of wonderful artists, curators, and gallerists who strive everyday to correct the disparity.
I feel very fortunate that I have always had wonderful female role models, both in and out of the art world. The Umbrella community is full of brilliant, strong, kind, and talented women, and I'm lucky to work among them everyday. They, among many, many others, inspire me and are each an extension of my #5WomenArtists, listed below.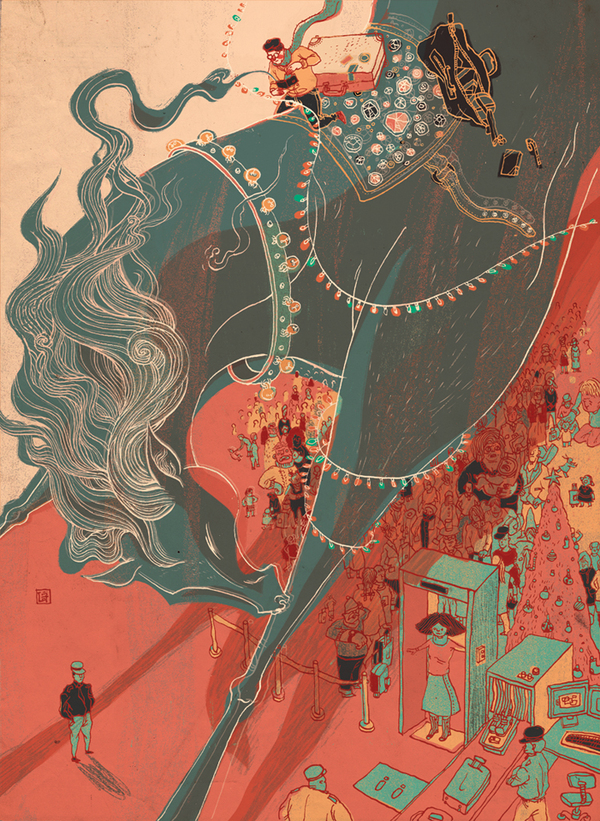 This is an illustrator whose work I've been following for several years now. Her line work and creative compositions are stunning. A graduate of RISD, she's a recent Forbes 30 Under 30 honoree, and has worked with clients across the board, from publishing houses to television production to advertising.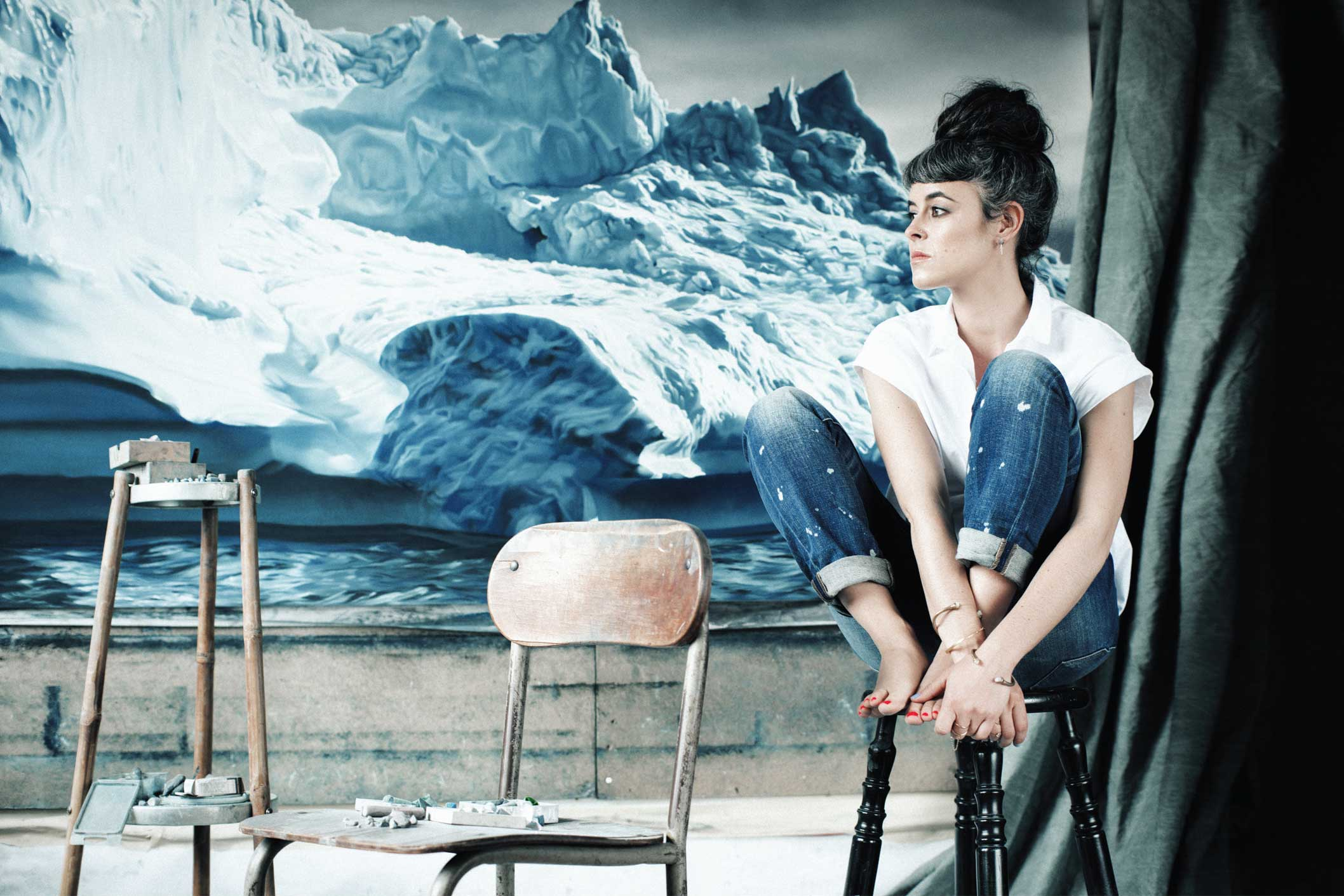 I follow Zaria's career with a certain tenderness because she is a fellow Skidmore grad! She makes monumental pastel works of icebergs and other forces of nature, and they are simply breathtaking. Her work has been featured in many art and environmental publications, and her Ted Talk about her art and climate change has over one million views.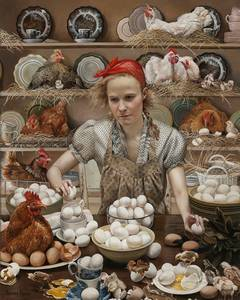 I find Andrea's magical realism simply enchanting. Each painting contains a narrative aspect, in addition to be masterfully executed. I adore the way she renders hair, and the cool tones she uses are very affective.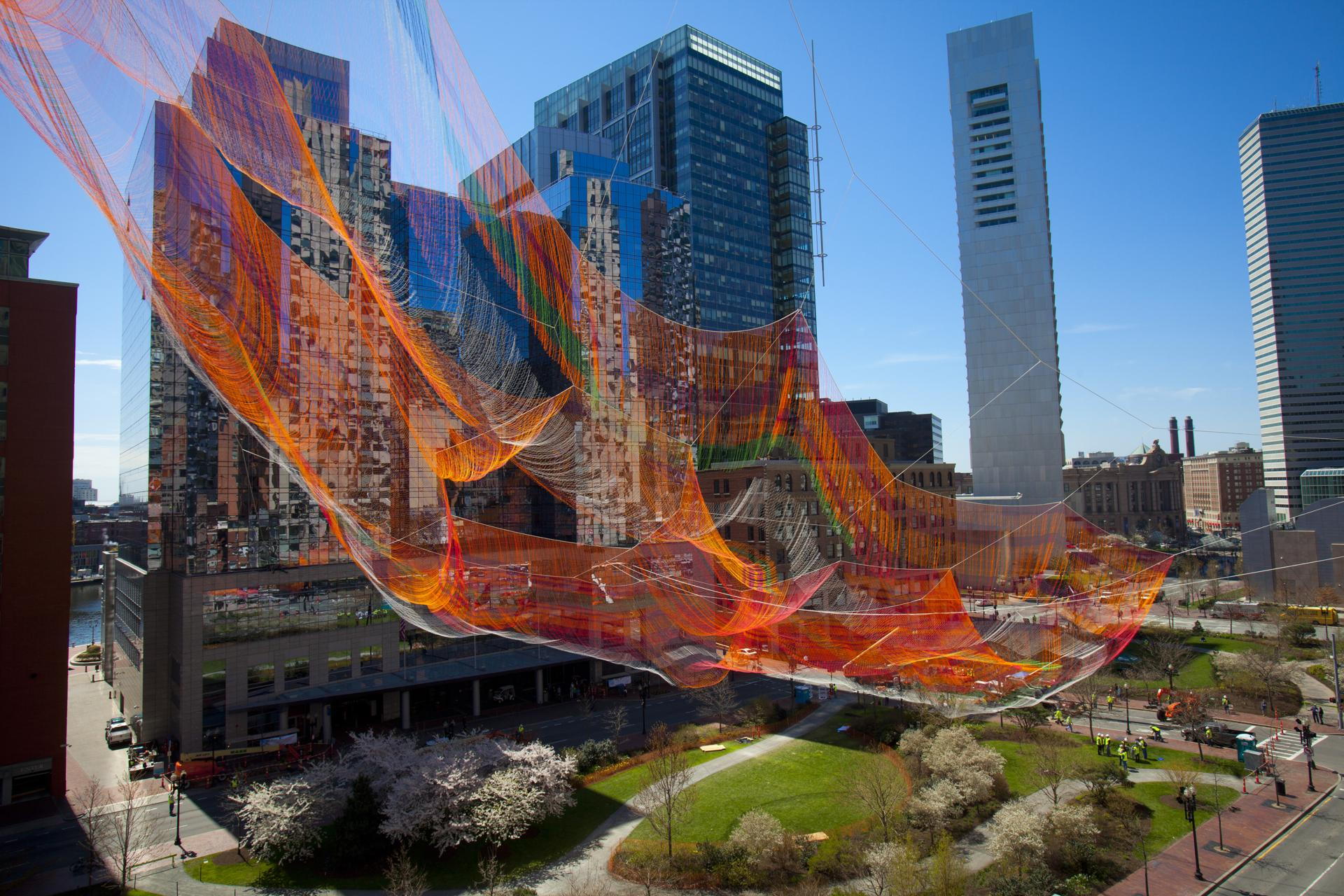 Bostonians know Janet's work as the intricate, colorful rope sculpture, titled As If It Were Already Here, that was installed above the Rose Kennedy Greenway in 2015. Her public installation work is expansive and fluid. What I find really interesting is how she became a sculptor. For a long time, she was a fine art painter. She committed to a tour abroad in India but her paints never reached her there. Inspired by the nets of the fishing village of Mahabalipuram, she began manipulating fibers. You can hear her story in her Ted Talk. Also, she's local to Brookline!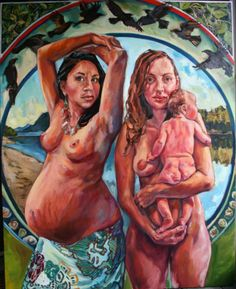 Here is a really interesting and joyful painter. A native of Canada, Amanda is a mother of five and takes a special interest in motherhood, childbirth, breastfeeding, and relationships. Her paintings are colorful, and unapologetic. I follow her on Facebook and I love seeing her work on my feed - each painting is an insight into a very tender moment and a celebration of womanhood.