Artfest Heroes & The Hero Pass
Each year, The Umbrella is proud to recognize a champion of the arts, someone whose leadership and advocacy has had a profound impact on our community. Over this past year we have seen bravery in every moment and heroes every day. The members of our community – our essential workers, teachers, parents, students, seniors, artists, and business owners – have been our inspiration. We are awed by the creativity that has been unearthed throughout these challenging times. And we are grateful for the ways we have all turned to the arts to get us through. Every member of our community is a true steward of the arts. And this year, in awarding The Elizabeth Cochary Gross Stewardship of the Arts Award, we recognize you.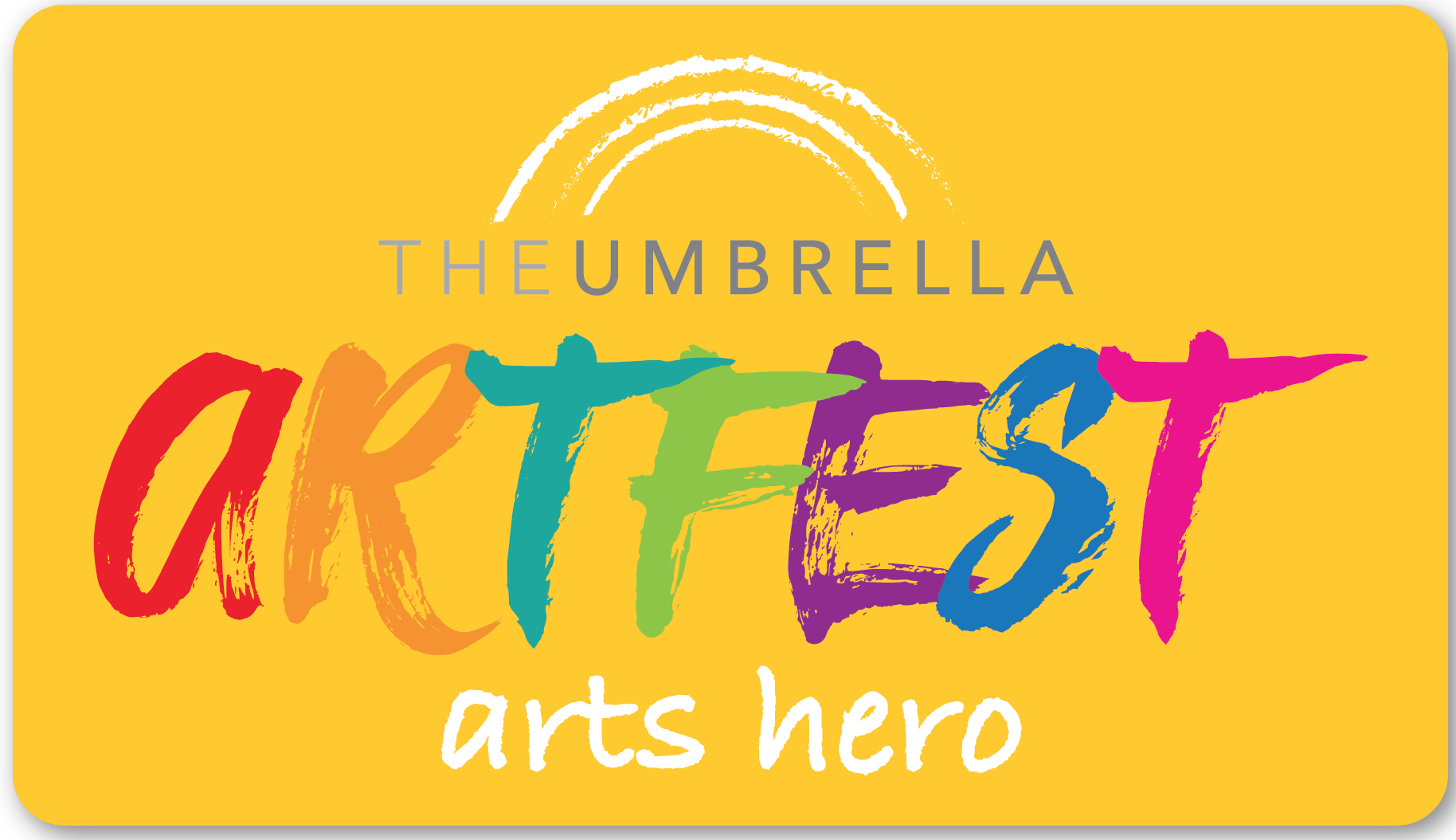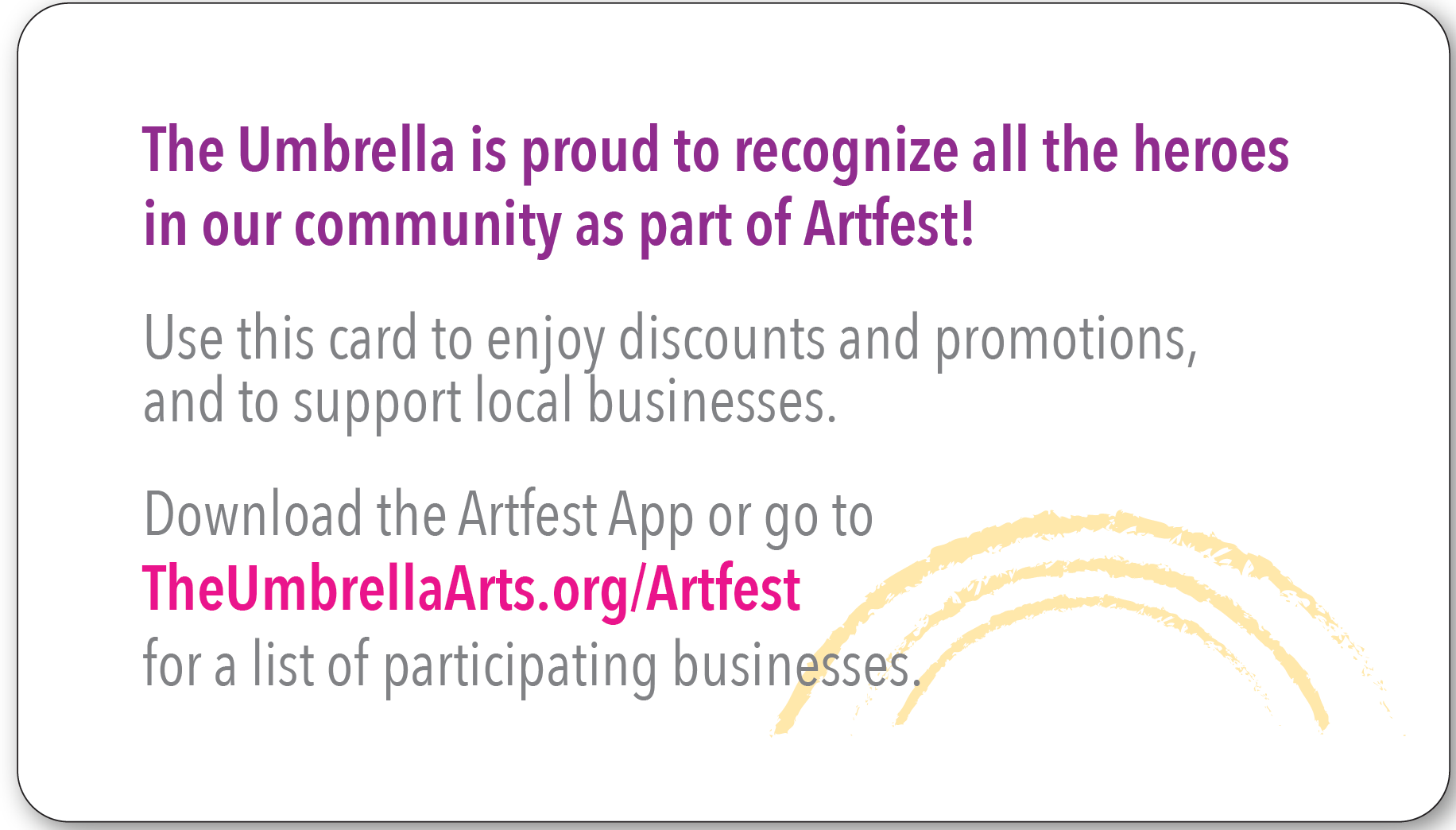 The Artfest Hero Pass! 
Each Hero identified by a sponsor will be provided with an Artfest package that includes the following:
A Hero Pass providing the holder with access to partner discounts and special offers
A Dedication Dove to contribute to the "Here Comes the Sun" Art Installation
An official Artfest t-shirt
VIP access to Artfest events, the Art Auction, and VIP login for Opening Night of The Umbrella Stage Company's virtual musical
Thank you to the following Community Businesses for participating in the Artfest Hero Pass! Hero Pass holders can enjoy 10% off at the following businesses. Check back as this list will continue to be updated.
If you are a business that would like to participate in the Hero Pass or as an Artfest promotional partner, fill out our 1-minute survey here