Teacher Tips and Tricks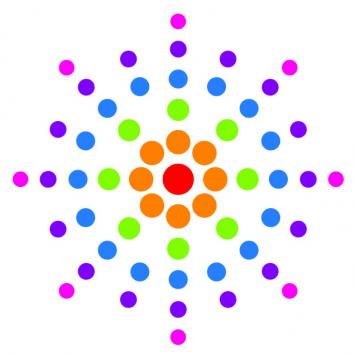 Teaching online can be challenging. To help, we've complied some Tips and Tricks to help you get the most out of your online teaching experience. This is a living webpage so if you don't see a solution to your problem or if you've found a creative technique you'd like to share with your fellow teachers, let us know by emailing nick@theumbrellaarts.org.
Google Classroom Tips and Tricks
Getting Started with our Google Classroom system at The Umbrella
If this is your first time teaching an online class through Google Classroom with The Umbrella you will be added to The Umbrella's GSuite system. As a part of this process you will be given a Google Account through the umbrella which you will use to access your classroom and materials. You can find more detailed instructions about this process here: GSuite Teacher Instructions.
Google Classroom Basics
If you are new to Google Classrooms there are a number of free online resources to help you get started! Several youtube channels exist that offer tutorial information about Google Classrooms. We have found a couple of great resources that we recommend checking out before you get started. For information on Google Classroom Basics, including how to use the assignments and stream features, check out this video: Google Classroom Basics. For additional tips and tricks, try this video: Google Classroom Tips and Tricks.
In general we recommend that you use the Assignments tab anytime you want students to submit work directly to you. You can also sort assignments within 'topics' to make them easier for your and your students to find! Topics are collapsable so they help peole navigate the assignments page more easily.
The Stream page should be used primarily as a place for groups to share inspiring work with each other! Try to avoid having students submit work on the stream page to avoid losing track of assignments. 
Using Google Slides so Students Can Share Photos with Each Other
If you would like to create a forum where each student can view or post photographs around a specific subject or project, and would like all of these photos to be shared as a group, creating a google slideshow is a simple process. Mike Roche our incredible Ceramics teacher has created a set of instructions which you can find here: Google Slides for Student Sharing
Google Meet
All of the live sessions take place using the "Meet Link" which you can find underneath the title of your class on the Stream tab. This Meet link is like a meeting room for your class! Students can click the link any time and meet with other students using this link.
Teachers also have the ability to record classes. You can find the record button by clicking on the "3 dots" button on the bottom right hand of your screen and then clicking record.
More information on basic Google Meet functionality including changing your view, setting up your microphone or camera, and more can be found here: Google Meet Training and Help.
Additional Google Resources
Google has created a number of resources to help people use its classrooms. For additional information, check out the Google for Education resources here: Google for Education. Also, check out Google's Teach from Home guides here: Teach From Home Guides.
Miscellaneous Tips and Tricks
Adding Watermarks
Adding a Watermark to your work can be an easy way to protect your intellectual property in the online world. There are several methods for adding watermarks. Some require advanced software like Adobe Photoshop and others use more basic tools like Microsoft Word. You can find detailed instructions on how to create watermarks here: How to Make a Watermark.
Hardware and Software Information
Web Browsers
Make sure that your web browsers are up-to-date or you may not be able to use certain functions of our online classroom capabilities. In general, we suggest using Google Chrome or Firefox though any up-to-date broswer should work fine!
iPads
Either you or your students may want to use an iPad to attend our online classes. If you are teaching a Zoom class, you and your students will need to download the most up to date Zoom application available. If you are teaching through Google Classrooms, you will need to download the Google Classroom app, as well as the Google Meet app. You will also need to log in to both of those applications using your @theumbrellaarts.org account. iPad use is also addressed on our Student FAQ Page so feel free to direct students to that resource for more information.