Stand by Me: Join These Guests!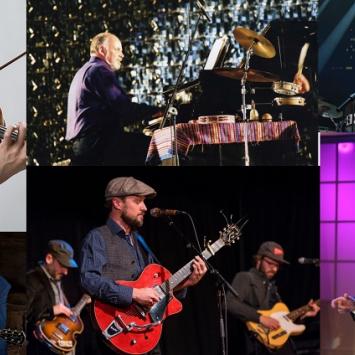 Meet Steve Miller, Joyce Kulhawik, Robin Young, Livingston Taylor, Charles Yang, Joseph Leo Bwarie, Paul Sullivan, and Ryan Montbleau -- some friends of The Umbrella that will join us for Stand by Me on May 29, livestreamed at 7:30PM at https://livestream.com/avfx/theumbrellaarts and https://www.facebook.com/theumbrellaarts/.
Joseph Leo Bwarie is an industry hyphenate: actor-writer-director & recording artist. Currently starring as Frankie Valli in the Broadway production of the Tony Award® winning musical Jersey Boys, Bwarie has been heralded by critics nationwide for his soaring vocals and captivating turn as the falsetto-voiced pop icon. Having performed the role more than any other actor, Bwarie holds the record with over 2,000 performances. The road to Jersey Boys for Bwarie began nearly a decade ago, when singer/songwriter Carole King approached him at the 2006 world premiere of Garry Marshall and Paul Williams' musical Happy Days. After seeing him star as Fonzie's cousin Chachi, King was adamant that Bwarie should play the lead in a musical making its debut in La Jolla, California called Jersey Boys. The rest is history.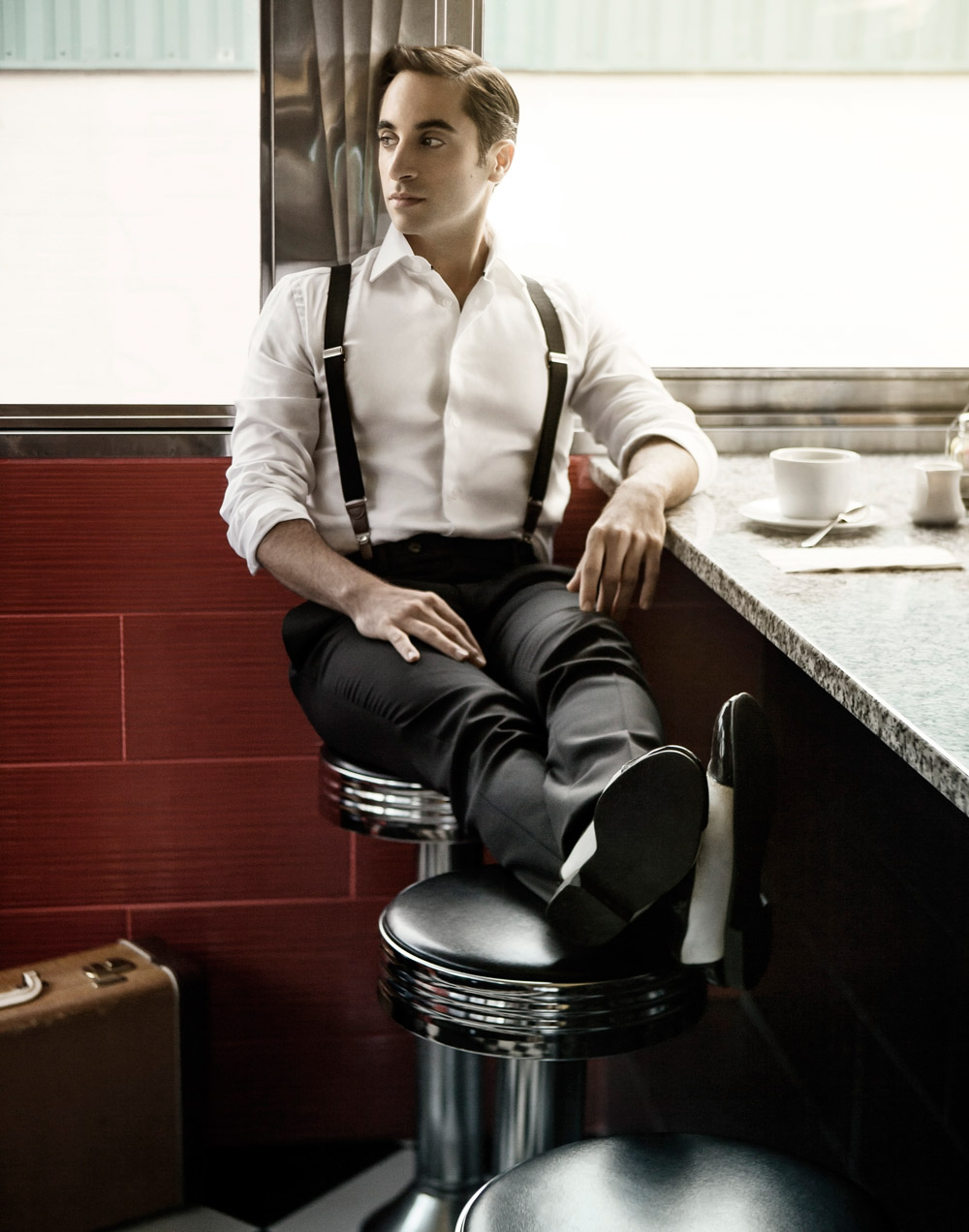 While on a brief hiatus from Jersey Boys in 2013, Bwarie worked closely with his mentor, film/television director Garry Marshall, to develop Billy & Ray, a new play centered around the tumultuous working relationship between legendary director Billy Wilder and crime novelist Raymond Chandler on their 1944 Paramount Pictures' screenplay Double Indemnity. Premiering at the Falcon Theatre in Burbank, California, Billy & Ray was further developed with Bwarie as associate director at the Vineyard Theatre in New York City during its 2014-15 season.
Continuing to expand his brand of music and after the success of his debut big band album Nothin' But Love, Bwarie returned to the studio with Billboard hit-maker, producer/arranger Charles Calello.  Bwarie's second solo album, The Good Stuff, is scheduled for a November 10, 2015 release.  Tito Puente, Jr. and world famous Brazilian percussionist Paulinho da Costa joined Bwarie on The Good Stuff, while legendary jazz guitarist Bucky Pizzarelli was featured on Nothin' But Love.
Bwarie maintains a varied professional career that began at the age of 9, when he first appeared on the television series "Highway to Heaven," "Mama's Family" and "The Young And The Restless."  Off-camera, young Bwarie made his mark as a sought after studio singer, lending his voice to numerous film soundtracks, television shows and records including The Manhattan Transfer, Michael Feinstein and David Foster.  Recent screen credits include such films as The Princess Diaries 2: Royal Engagement, Race to Witch Mountain, and Valentine's Day.
Matching Bwarie's passion for his work in the performing arts and entertainment industry is his commitment to helping those in need.  He is an ambassador for the rare-cancer fighting charity Cycle For Survival, and he has been instrumental in raising hundreds of thousands of dollars for the Broadway Community's primary charitable platform: Broadway Cares.  In the summer of 2015, Bwarie joined nearly 100 Broadway professionals for The Covenant House's third annual "Broadway Sleep Out," an over-night raising funds and awareness for the New York City youth homeless shelter.
Bwarie hails from Los Angeles, California, is a self-proclaimed Bostonian with a BFA from Emerson College and is always happy to share his restaurant recommendations from most major U.S. cities.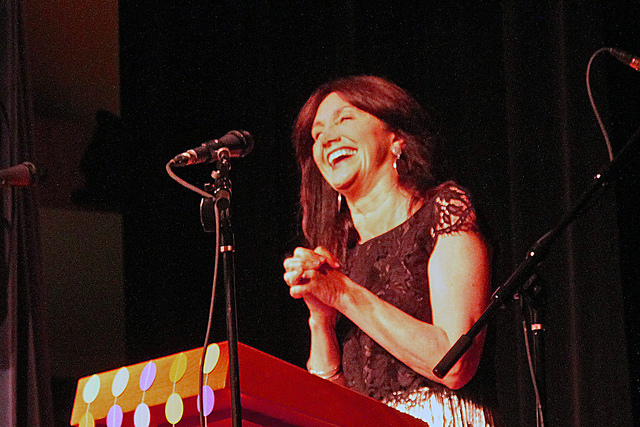 Joyce Kulhawik, best known as the Emmy Award-winning Arts & Entertainment Critic for CBS-Boston (WBZ-TV1981-2008) has covered local and national events from Boston and Broadway to Hollywood. As the first arts reporter/critic in the U.S. to appear every weeknight as part of a local TV news team, Kulhawik gave journalistic stature to arts reporting and greatly enhanced her station's commitment to community service. She is currently President of The Boston Theater Critics Association and a member of the Boston Society of Film Critics. Since 2013, Kulhawik has hosted the Simmons Leadership Conference, the longest-running conference for professional women in the world. She has co-hosted nationally-syndicated movie-review programs with Roger Ebert, and Leonard Maltin. Find her reviews online at JoycesChoices.com.
A 3x cancer survivor, Kulhawik testified before Congress on the 20tth anniversary of The National Cancer Act, chaired Massachusetts spring fundraising campaign for 25 years, and helped launch the American Cancer Society's first HOPE LODGE in Boston which provides free lodging for cancer patients. The ACS honored Kulhawik with its National Bronze Medal for her work.
In 2010 Kulhawik received the New England Emmys Governor's Award for her distinguished career, which includes additional Emmys for the WBZ series/campaign "You Gotta Have Arts!" and team coverage of the World Trade Center attacks, where she was among the first reporters on the scene.  In 2007 she was one the inaugural inductees into the Massachusetts Broadcasters Hall of Fame. Joyce has performed as a narrator with many orchestras over the years including the Boston Pops, Boston Musica Viva, The New England Philharmonic, and The Concord Orchestra. The recipient of countless awards for her career and advocacy, Kulhawik has an endowed scholarship in her name at the Berklee College of Music and holds an Honorary Doctorate in Communications from her alma mater Simmons University.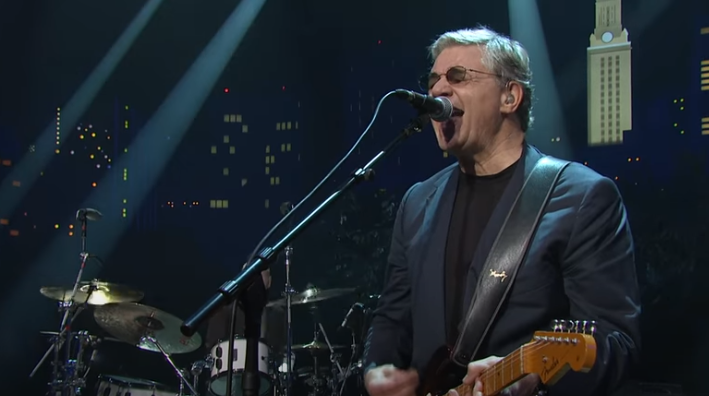 Steve Miller has been an enlivening presence on the American music scene for more than half a century. To begin with, he was a mainstay of the San Francisco music scene that upended American culture in the late '60s. With albums like Children of the Future, Sailor and Brave New World, Miller perfected a psychedelic blues sound that drew on the deepest sources of American roots music and simultaneously articulated a compelling vision of what music - and, indeed, society - could be in the years to come. 
Then, in the '70s, Miller crafted a brand of pure pop that was smart, polished, exciting and irresistible - and that dominated radio in a way that few artists have ever managed. Hit followed hit in what seemed like an endless flow: "The Joker," "Take the Money and Run," "Rock'n Me," "Fly Like an Eagle," "Jet Airliner" and "Jungle Love," among them. To this day, those songs are instantly recognizable when they stream on the radio - and impossible not to sing along with. Their hooks are the very definition of indelible.
Running through Miller's distinctive catalog is a combination of virtuosity and song craft.
And that's no accident. His parents were jazz aficionados, not to mention close friends of Les Paul and Mary Ford, so, as a budding guitarist, Miller absorbed valuable lessons from that musical tradition. When the family moved to Texas, Miller deepened his education in the blues with family friend T-Bone Walker. Miller then moved to Chicago, where he played with Muddy Waters, Howlin' Wolf, Buddy Guy, Junior Wells, James Cotton and Paul Butterfield. That range of sources informs his music to this day.
In recent years, Miller has fully immersed himself in the blues and its many byways. As he has always done, he continues to find creative outlets for the full panoply of his musical passions. On his successful tours with the Steve Miller Band, he complements the commercial peaks of his extensive catalogue with lesser-known songs that expand his fans' awareness of the range of his work. As a member of the Board of Directors at Jazz at Lincoln Center, he has curated and headlined shows that explore themes like the bridge from blues to jazz in the music of guitar great T-Bone Walker; the distinctive sounds of the blues triangle of Memphis, Texas and Chicago; the resonances between the singular musical creations of Ma Rainey and Miles Davis; and the deep American roots music of Appalachia. He is also a member of the visiting committee of the Department of Musical Instruments at the Metropolitan Museum of Art in New York. Indeed, seven of his instruments were displayed in "Play It Loud: The Instruments of Rock and Roll," a groundbreaking exhibition at the Met that ran from April 8 through October 1 of last year.  
In the course of his long, full career, Miller has sold tens of millions of records and with each listen the beauty and immediacy of his work, whether at its most playful or most serious, is palpable. As always, whether he was riding the top of the charts or traveling the endless blue highways of American music, you can hear him playing and singing with conviction and precision, passion and eloquence, making music that is at once immediately accessible, thrillingly alive in the present, and more than able to stand the test of time. - Anthony DeCurtis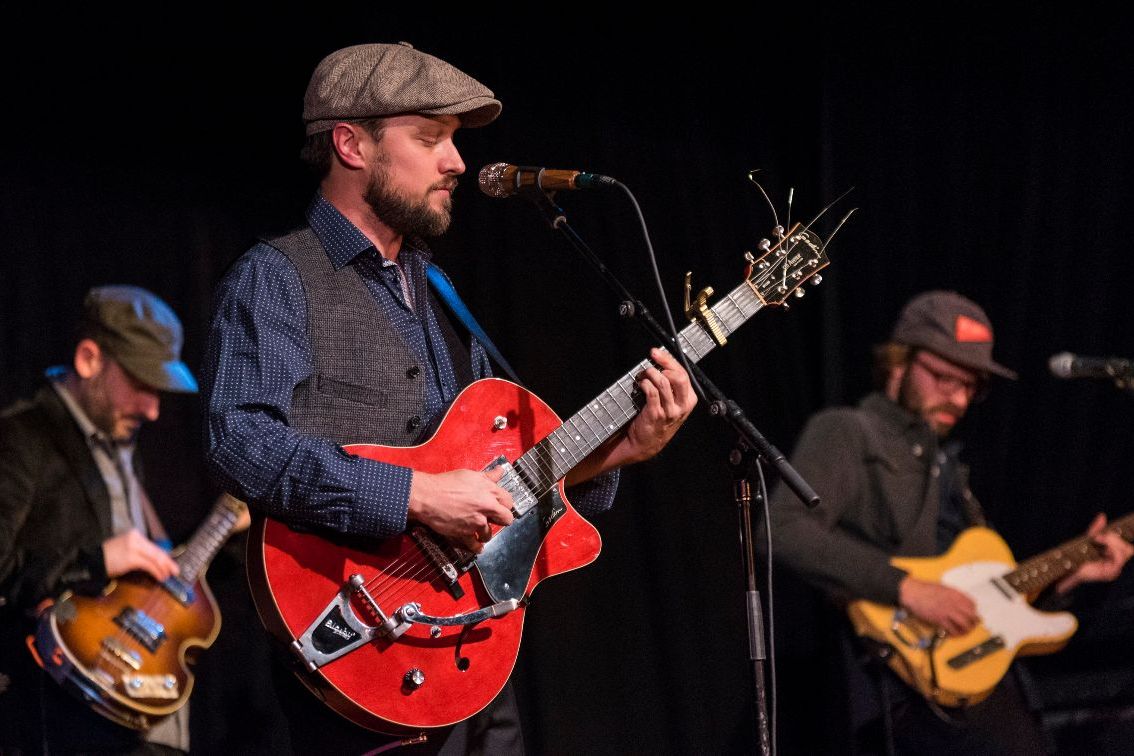 In 2005, Ryan Montbleau and his band headed into Applehead Recording in Saugerties, New York, to cut their debut album. With nothing more than ambition and a relentless work ethic to their names, they bootstrapped the whole thing, maxing out credit cards to fund it themselves and launch their careers from the ground up. Twelve years, eleven records, thousands of shows, and 60 million Spotify streams later, Montbleau returned to the studio for a special one-night-only concert that would become the latest entry in his venerable catalog: 'Woodstock Sessions.'
"There was something special about performing there again after going into that same studio as a young buck trying to figure out how to make my first records," reflects Montbleau. "Coming back, I was a decade more confident, a decade stronger in my craft. It felt like coming full circle."
For his performance that night, Montbleau was backed not by his usual touring band, but by the acclaimed Boston duo Tall Heights (cellist Paul Wright and guitarist Tim Harrington). The collaboration yielded fresh perspective on Montbleau's catalog, fleshing out his stripped-down acoustic performances with gorgeous vocal blends and elegant instrumental arrangements. Soulful and spontaneous, the set showcased the magic that can happen when three consummate musicians surrender themselves to the songs, when a trio of gifted artists follow their instincts to craft a whole far greater than the sum of its parts.  
"Tall Heights' sound just naturally wraps around mine in a way that's really unique," says Montbleau. "Their harmonies and tones are so dialed in with each other, and their voices gel around mine perfectly. When we get together, something special tends to happen."
Recorded in front of an intimate audience, the resulting collection combines the pristine audio quality of a studio record with the contagious energy of a live album, an ideal fit for Montbleau's intimate, honest lyrics and spirited, dynamic delivery. The unusual setting pushed him to step outside his comfort zone and take bold artistic risks, assembling a setlist that was equal parts reimagined retrospective and trial-by-fire as he mixed stripped-down versions of songs from throughout his career with brand new tracks recorded for the first time that night. "Less is more" was the mantra, and while Montbleau may be best known for his barn-burning full-band shows, he's no stranger to the raw acoustic setting.
"I've been touring solo about half the year lately, and my last release was a solo record where I really stripped the songs down to their bare bones," says Montbleau. "I felt like those were some of the best songs I've written in my entire life, and this record is a perfect continuation of that. The music's fleshed out a little bit more, but at its essence, it's still me just pouring my heart out."
Montbleau's been pouring his heart out in song since the early 2000's, when he first began performing around his native Massachusetts. He'd go on to collaborate with Martin Sexton, Trombone Shorty, and Galactic among others, and share bills and stages with artists as diverse as Tedeschi Trucks Band, Ani DiFranco, The Wood Brothers, Rodrigo y Gabriela, and Mavis Staples, but it was Montbleau's ecstatic headline shows—often more than 200 of them a year—that solidified his reputation as a live powerhouse and an inexorable road warrior. NPR's Mountain Stage compared his "eloquent, soulful songwriting" to Bill Withers and James Taylor, while Relix hailed his "poetic Americana," and The Boston Herald raved that "he's made a career of confident, danceable positivity."
Montbleau's never been one to rest on his laurels, though, and 'Woodstock Sessions' opens with a brand new song called "Looking Glass," a gentle, pensive track that proves his lyrical prowess and melodic gifts are sharper now than ever before. "Busy people in the burning sand / Take a look up from your looking glass when you can," he sings, his raspy voice ensconced in velvet harmony over top of intricate fingerpicking.
"That song was written just in time for the session and it was buzzing to get out," explains Montbleau. "It's about the modern day-to-day, the ways we connect and the isolation we experience from staring at our screens all day and all night."
The desire for connection, for a true human bond, is a recurring theme in Montbleau's writing. The bittersweet "Our Own Place" searches for a home that's perpetually just out of reach, while the brooding "Ships In The Night" ruminates on our polarized political climate, and the heartfelt "The Country and The Town" (a song commissioned by PBS in Montbleau's newly-adopted home of Vermont) celebrates the power of community. Montbleau's live shows are nothing if not communal affairs, and the confessional "Help Me" reaches out a helping hand out for anyone struggling through hard times.
"There's still this shame tied up in mental illness or mental struggles," says Montbleau. "So many people experience dark, even suicidal thoughts, and we need to talk about that more, collectively as a society and individually as friends and families. I wrote this song when I was going through those feelings myself, and I share it in the hopes that it can help other folks dealing with the same thing."
Montbleau's songs have a way of weaving themselves into the fabric of his listeners' lives that way, offering up hope and light in moments of darkness and doubt. The tender "Carry" pledges to always be there to pick up a lover's slack, while the striving "Chariot (I Know)" insists upon love and faith in the face of uncertainty, and the lilting "All Or Nothing" (which was originally recorded and released as a single with Tall Heights) promises better days to come. Selecting which ten tracks to include on the album from the nearly three-and-a-half-hour concert wasn't easy—there's no way to include every fan favorite—but Montbleau ultimately let the spirit of the songs guide him.
"I'm not trying to put out my greatest hits," he concludes. "I'm just trying to create the best and most timely art I can."
A lot may have changed since Ryan Montbleau first set foot in Applehead Recording, but some things will always stay the same.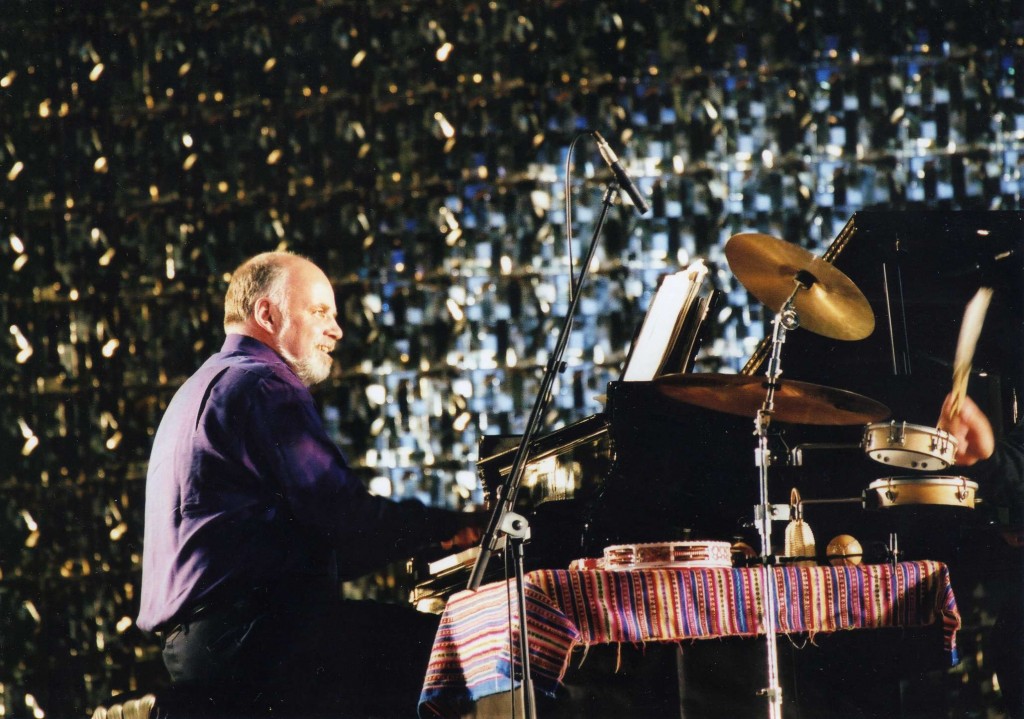 Paul Sullivan has enjoyed a richly varied and distinguished career as a composer and a pianist.
As a soloist, with his trio, and as a member of the Paul Winter Consort, he has played concert tours in most of the United States and Europe, as well as the Middle East, Central America, and Asia. He has performed among the dunes of the Negev Desert, in Leonard Bernstein's living room, and on the stages of many of the world's finest concert halls. He has been a guest on Marian McPartland's "Piano Jazz", and he has also performed with some legendary orchestras, such as the Philadelphia Orchestra under Eugene Ormandy, the Boston Pops under both Arthur Fiedler and Keith Lockhart, and several regional orchestras around the US.
Sullivan has worked in some of New York's most prestigious jazz clubs as well, including Sweet Basil, The Village Vanguard, and Bradley's. He has played with a wide variety of  masters from Benny Goodman to Tommy Flanagan, as well as Red Mitchell, Lou Donaldson, George Mraz, Gerry Hemingway, Marc Helias, Gene Bertoncini, Eugene Friesen, Jamie Haddad, Luciana Sousa, Cafe, Sarah Lee Guthrie, Noel Stookey, Don McLean, Pheeroan AkLaff, Eddie Daniels, Richard Stoltzman, Nana Vasconcelos, Cyro Baptista, Ivan Lins, Glen Velez and many other luminaries. His 18 CDs have sold over 300 thousand copies and have won 3 Indie Awards.  His music has been broadcast internationally, as well as on all the major American networks, including National Public Radio. He received a Grammy Award for his work on the Paul Winter Consort CD, Silver Solstice.
In the theater world, he has worked as a Musical Director, pianist, and/or conductor for many Off-Broadway and Broadway shows. He played keyboards and shared the conducting duties for the original production of the musical Nine, which won a Tony Award for Best Musical. Some of the other shows he's worked on include Cats, A Chorus Line, Rags, and a cabaret with Lewis Black. Other theater credits include accompanying Joseph Papp and even appearing as a character on the TV soap opera One Life To Live.
Sullivan also received commissions to write two musicals, including "The   Last Ferryman"  for which he wrote both the music and lyrics, which are available on CD.
He has also worked extensively in the Modern Dance world, playing piano for Merce Cunningham's classes, and writing music for the Rockettes at Radio City Music Hall. He has also enjoyed a long friendship with the Pilobolus Dance Theater, for whom he has written close to 20  scores.
Add to that composing and playing music for films, corporate productions including the IBM Golden Circle Awards, and a very happy three year stint as the Music Teacher at the Brooklin Maine Elementary, (which has an enrollment of 55 kids from pre-school through 8th grade), and you get the picture: A long, lovely, lucky career, which shows no signs of stopping.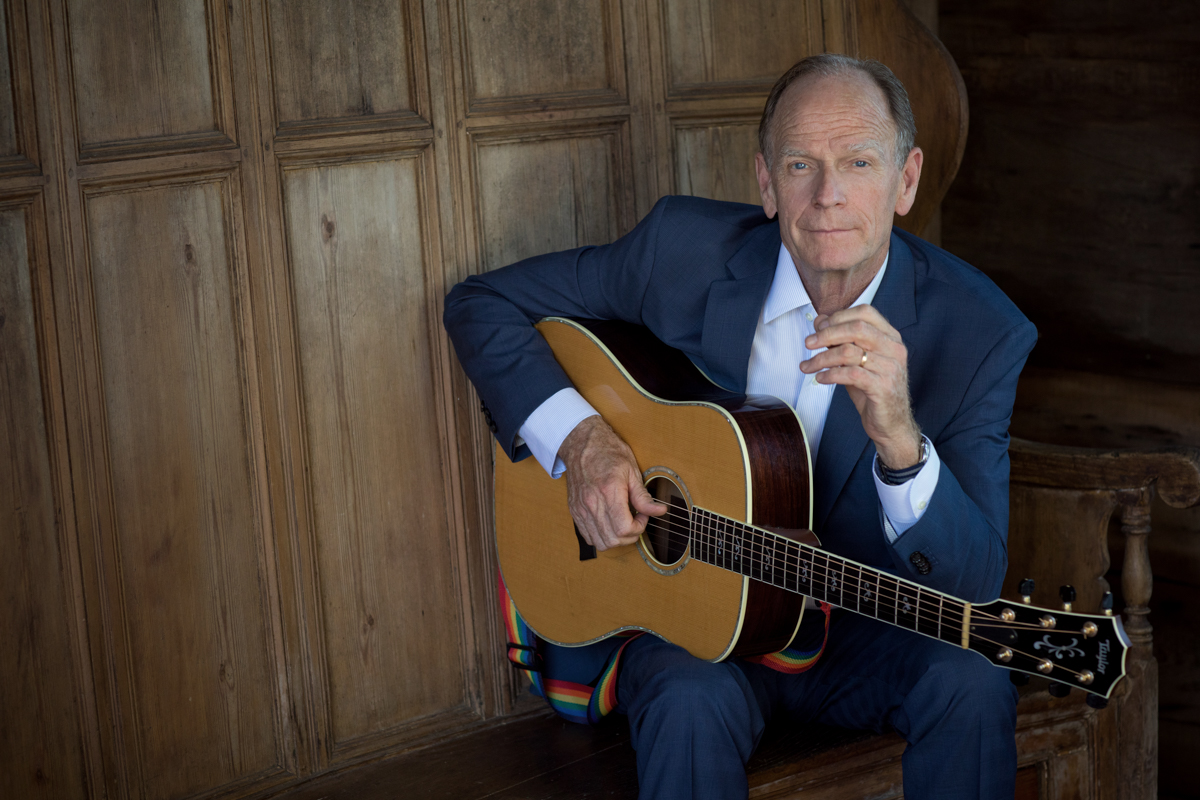 Livingston Taylor's career as a professional musician has spanned over 50 years, encompassing performance, songwriting, and teaching. Described as "equal parts Mark Twain, college professor, and musical icon, Livingston maintains a performance schedule of more than a hundred shows a year, delighting audiences with his charm and vast repertoire of his 22 albums and popular classics. Livingston has written top-40 hits recorded by his brother James Taylor and has appeared with Joni Mitchell, Linda Ronstadt, Fleetwood Mac, and Jimmy Buffet. He is equally at home with a range of musical genres - folk, pop, gospel, jazz - and from upbeat storytelling and touching ballads to full orchestra performances. In addition to his performance schedule, Livingston has been a full professor at Berklee College of Music for 30 years, passing on the extensive knowledge gained from his long career on the road to the next generation of musicians. Liv is an airplane-flying, motorcycle-riding, singing storyteller, delighting audiences with his charm for over 50 years.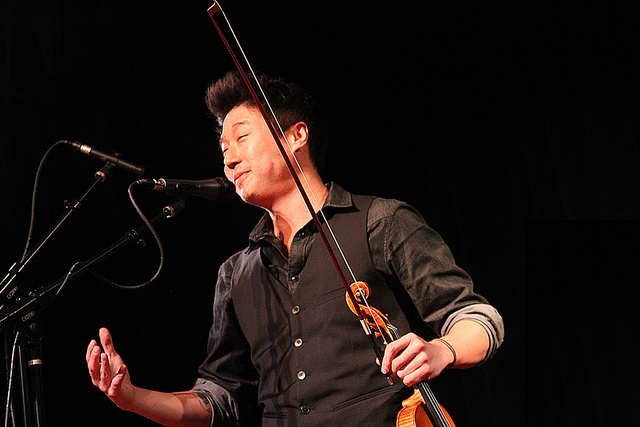 Recipient of the 2018 Leonard Bernstein Award and described by the Boston Globe as one who "plays classical violin with the charisma of a rock star", Juilliard graduate Charles Yang began his violin studies with his mother in Austin, Texas, and has since studied with world-renowned pedagogues Kurt Sassmanshaus, Paul Kantor, Brian Lewis and Glenn Dicterow. He has performed as a soloist with orchestras and in concert in the United States, Europe, Brazil, Russia, China, and Taiwan, and is the recipient of numerous awards and honors. On June 9th of 2005, the Mayor of Austin presented Mr. Yang with his own "Charles Yang Day".  In 2016 Mr. Yang joined the crossover string-band, Time for Three.
Not only confined to classical violin, Mr. Yang's improvisational crossover abilities as a violinist, electric violinist, and vocalist have led him to featured performances with a variety of artists in such festivals as The Aspen Music Festival, The Schleswig-Holstein Music Festival, The Crested Butte Music Festival, The Cayman Arts Festival, The YouTube Music Awards, The Moab Music Festival, TED, Caramoor, The EG Conference, Oncue Conference, Google Zeitgeist, YouTube Space Los Angeles, Interlochen, and onstage at venues such as Carnegie Hall, Alice Tully Hall, Lincoln Center's Metropolitan Opera House, David H. Koch Theater, Dizzy's and David Rubinstein Atrium; The Long Center, The Royal Danish Theatre, Le Poisson Rouge, Highline Ballroom, Ars Nova, The Metropolitan Museum of Art, and The Forbidden City in Beijing among many others. He has performed in the presence of two former US Presidents, the Queen of Denmark and has recently shared the stage in collaborations with artists including Peter Dugan, CDZA, Steve Miller, Jesse Colin Young, Jake Shimabukuro, Ray Benson, Michael Gordon, Bang on a Can All-Stars, Marcelo Gomes, Twyla Tharp, Misty Copeland and Jon Batiste. His career has been followed by various news media including The New York Times, The New York Post, The Wall Street Journal, The Huffington Post, Playbill, The Boston Globe, Fortissimo, The Financial Times, The Austin-American Statesman, The Austin Chronicle, Shenzhen Daily, The Strad, Dallas Daily, Cincinnati Enquirer, and Juilliard Journal. Mr. Yang is featured in Nick Romeo's book, Driven as well as Discovery Channel's Curiosity.
Regarding Mr. Yang, The Texas Observer has noted, "Mr. Yang is a true crossover artist, a pioneer who can hop between classical and popular music and bring fresh ideas to fans of both genres.  Rather than maintaining an insular focus and simply assuming that an audience for classical music will always exist, he wants to actively create that audience, to persuade and seduce others into enjoying a type of music as passionately as he does."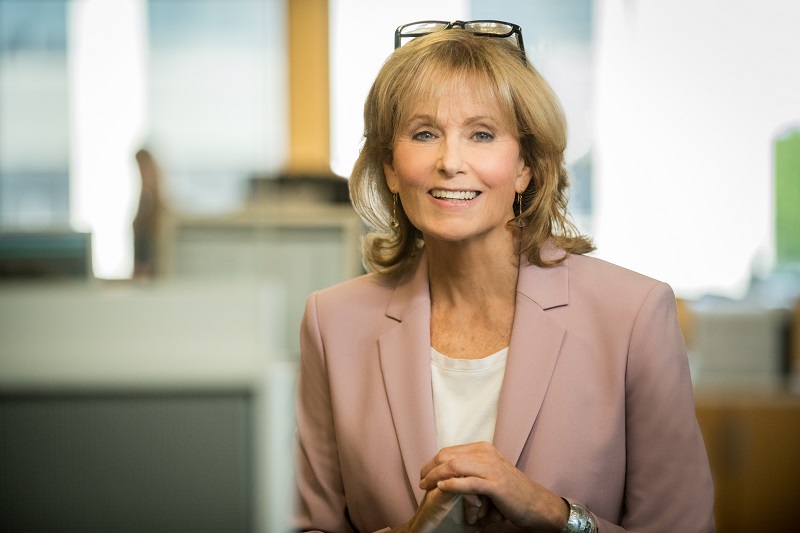 Robin Young brings more than 25 years of broadcast experience to her role as host of Here & Now. She is a Peabody Award-winning documentary filmmaker who has also reported for NBC, CBS and ABC television and for several years was substitute host and correspondent for "The Today Show."
Robin has received several Emmy Awards for her television work, as well as cable's Ace award, the Religious Public Relations Council's Wilbur Award and the National Conference of Christians and Jews Gold Award. She has also received radio's regional Edward R. Murrow award.
As an independent documentary filmmaker, she produced and directed the opening film for Marion Wright Edelman's White House Conference on Children and followed the rise of then unknown filmmaker John Singleton in the film "Straight From the Hood."
Her documentary "The Los Altos Story," made in association with the Rotary Club of Los Altos, California, won the prestigious George Foster Peabody Award and is now the backbone of a worldwide HIV/AIDS awareness initiative.
She has had an eclectic career in broadcasting, serving as second director on Boston Bruins and Red Sox telecasts, was one of the first hosts on the groundbreaking television show "Evening Magazine," and she's pretty sure she's the only Peabody Award-winner who has also hosted a cooking game show! (Yes, that was Robin on the Food Channel's "Ready Set Cook!" When they cast their vegetables and vote? That was Robin's idea!)
Robin was born on New York's Long Island, attended Ithaca College in upstate New York and has lived and worked in Manhattan, Washington, D.C., and Los Angeles, but Boston is her hub.